Former President Donald Trump was greeted by applause and cheers when he visited the New York Police Department (NYPD) and the Fire Department of New York (FDNY) on the 20th anniversary of the Sept. 11 Islamic extremist terrorist attacks.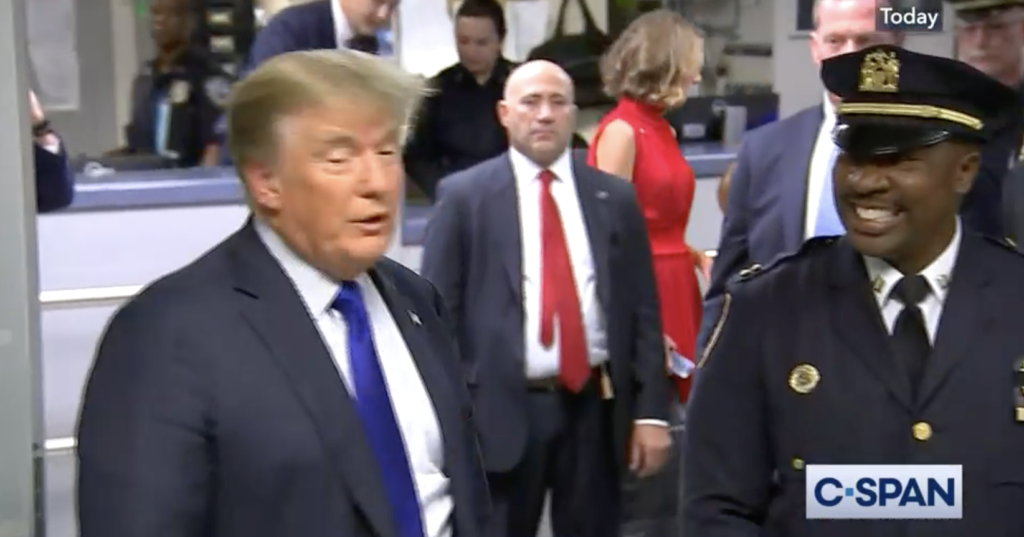 One NYPD official asked Trump if he would run for mayor of New York City if he decides not to run for president again. Trump said it was an interesting question and followed up by saying if he even jokingly said he would entertain the thought, the media would claim 'he's running for mayor of New York!'
Trump told the police force that they could solve New York City's rampant crime problem in a week if they were allowed to do their jobs.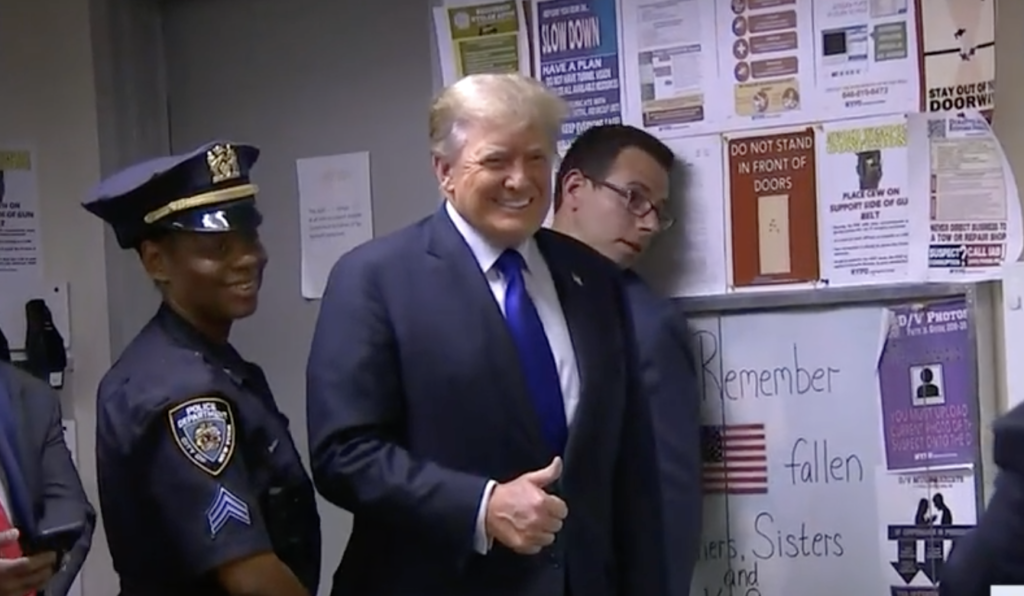 He also repeatedly brought up the botched U.S. withdrawal from Afghanistan and the billions of dollars in U.S. military equipment left behind.
When asked if he plans to run for president again, Trump gave the same answer he's been giving: "I think you'll be very pleased." He says he cannot yet talk about the decision due to campaign finance law restrictions.
"That's a commander-in-chief," one observer can be heard saying, as he watched Trump mingle with public safety officers.
"We need you back in the White House," said another.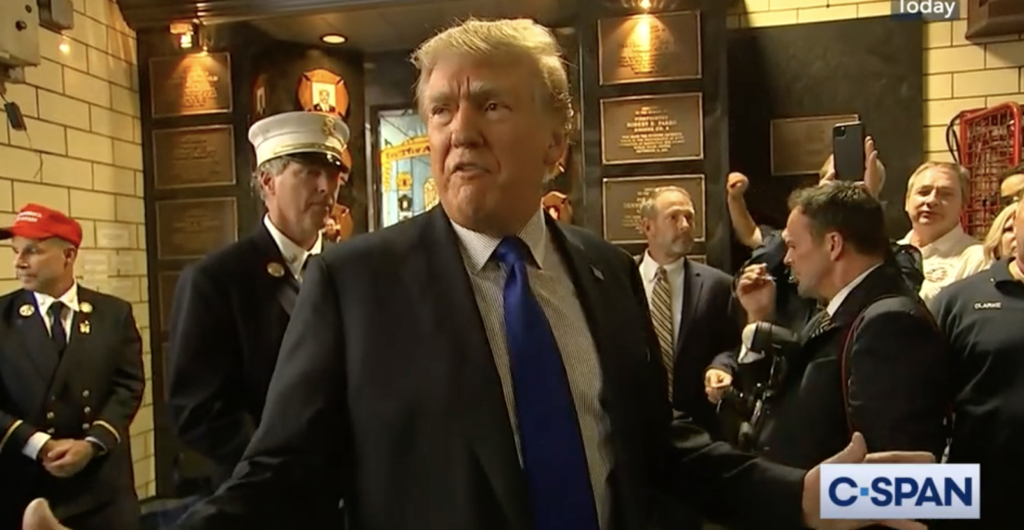 One official asked Trump whether, if elected again, he will create a 9/11 day of remembrance and appreciation for police officers. Trump replied that he'd never been asked that question before and that it was a good idea. After answering other questions, he came back to the notion and told the officer, "The answer to your question is: 'yes'."
Watch by clicking the arrow below.