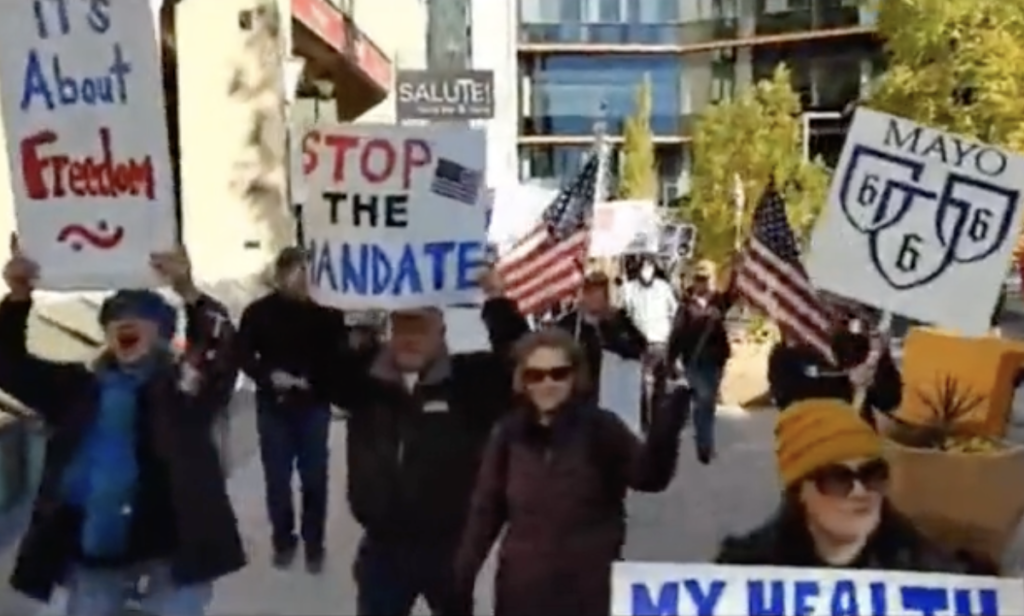 On Monday, Nov. 1 in downtown Rochester, Minnesota large crowds took to the streets to protest Mayo Clinics recent announcement of vaccine mandates.
The demonstrations lasted over four hours as protestors carried signs and chanted "Shame on Mayo" and "Stop the Mandate."
According to Med City Beat, unvaccinated employees received an email stating that in order to comply with President Biden's forthcoming mandates, all unvaccinated employees must receive a COVID-19 vaccine or obtain a medical or religious exemption by Nov. 8.
Unvaccinated employees without exemptions will be placed on unpaid leave on Dec. 3 and fired if they remain unvaccinated by Jan. 3, 2022.