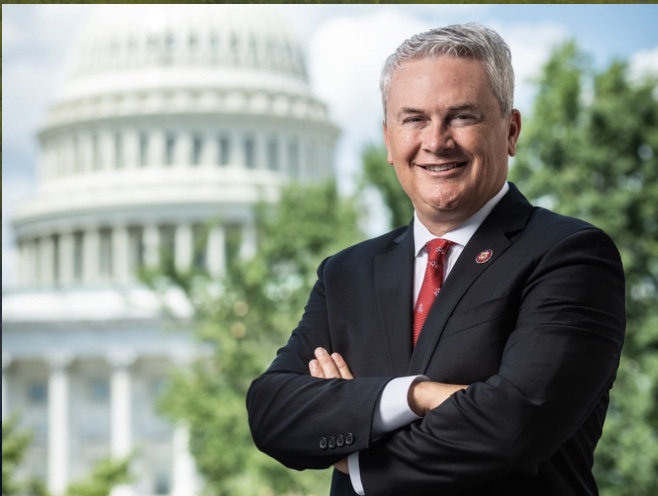 House Oversight Committee Republicans are pushing to ban the Covid-19 mandate for federal contractors and their employees.
The Committee's top Republican, Rep. James Comer (R-Kentucky), is leading the charge, introducing the Fairness for Federal Contractors Act of 2021 (H.R. 6016).
American workers should not be forced to get the jab to keep their job. President Biden's authoritarian mandate on employees of federal contractors requiring vaccination or termination is unfair to those who support the federal government and jeopardizes services such as defense and border security.

Because of the sweeping mandate, employees risk losing their entire livelihoods—jobs, pensions, and healthcare plans—and President Biden places our country at risk to public safety, health, and supply chain crises."

Rep. James Comer (R-Kentucky)
President Biden issued an executive order in September forcing all employees of federal contractors to be vaccinated against Covid-19 by January 4. A court challenge has put the mandate on hold.
Long Vax, Long Covid Resources
The executive order allows few exemptions and does not offer the option for weekly testing. It also ignores natural immunity acquired by people who have fought off Covid either with or without symptoms, even though dozens of studies show that natural immunity is far more protective and enduring than vaccine immunity.
If workers do not comply with the vaccine mandate, they risk loosing their job and all benefits associated with their employment.
Over 50 original co-sponsors joined Comer in introducing the bill, including all Oversight Committee Republicans.
The text of Fairness for Federal Contractors Act can be found here.