The mysterious death of Democratic National Committee worker Seth Rich and the FBI's battle to keep documents about it secret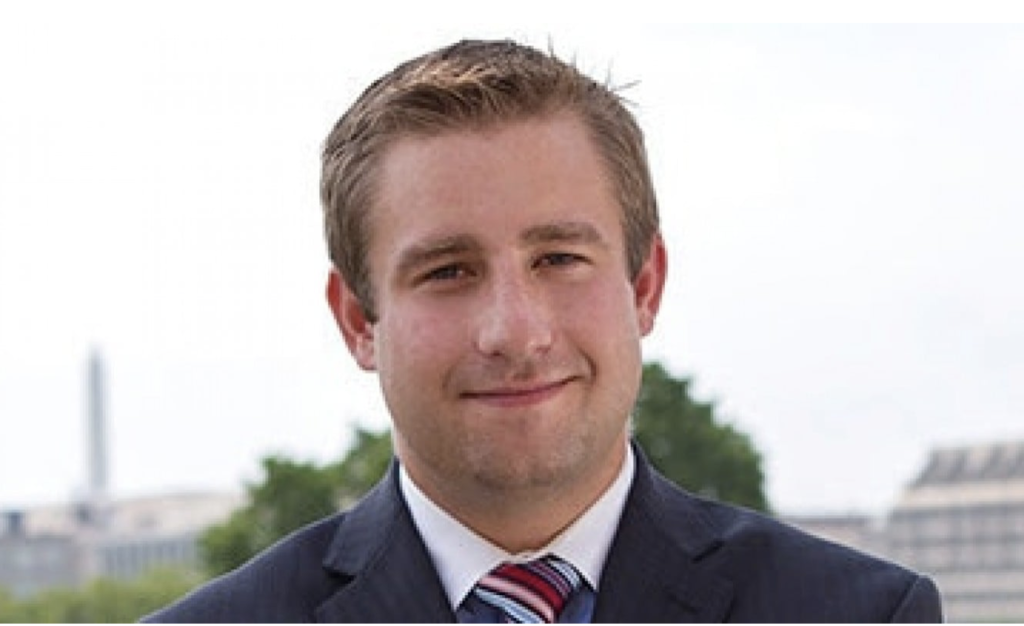 A lingering Freedom of Information (FOI) battle involving the FBI continues in the case of Seth Rich.
Rich was a Democratic National Committee (DNC) worker who was attacked and killed on July 10, 2016 by an unknown person or people.
Police implied Rich was the victim in a botched robbery attempt. However, with no suspects in custody or even named, others suggested his death as linked to a leak of controversial DNC emails to WikiLeaks.
The emails were considered harmful to the DNC and the Hillary Clinton presidential campaign. Some theorized that Rich could have been the source of the leak, and then was murdered in retaliation.
One reason the case received a lot of publicity is that US intelligence officials blamed Russia for hacking into the DNC and giving the documents to WikiLeaks. If the document leak were an inside job, instead, it would mean Russia did not play the role intelligence officials claimed, at the same time some top officials were also fabricating links between Russia and Donald Trump, and at the same time an FBI attorney was doctoring documents to improperly obtain a wiretap against a Trump campaign associate as a "Russian spy."
Speculation about Rich's death led to lawsuits filed by the Rich family, who called the theories "right-wing conspiracy theories" that compounded their grief. They received some apologies and settlements regarding the claims, which they said they believed to be false.
Meantime, others have continued to try to find out more about Rich's unsolved death and the FBI's role in any investigation of it.
Attorney Ty Clevenger represents a citizen named Brian Huddleston, who sued the FBI under Freedom of Information law for the agency's refusal to promptly turn over public documents in the case.
Below, you can read recent communications between Clevenger and a representative from the Department of Justice.
From: Ty Clevenger
Sent: Monday, December 27, 2021 10:06 AM
To: Parker, Andrea (USATXE)
Subject: [EXTERNAL] 4:20-447 (Huddleston)
Andrea,
I recently became aware of two FBI units in Quantico that may have information pertaining to Seth Rich and/or Aaron Rich: the Operational Technology Division (OTD) and the Data Intercept Technology Unit (DITU). As I understand it, the Vaughn index indicates only that only FBI headquarters and the Washington Field Office were searched.
Would you ask the FBI to clarify whether OTD and DITU were searched? And if not, would the FBI be willing to search OTD and DITU? Thank you.
Ty
On Monday, December 27, 2021, 10:19:24 AM CST, Parker, Andrea (USATXE) <andrea.parker@usdoj.gov> wrote:
I'll check and let you know. I'm not sure how much response I will get this week.
Andrea
From: Ty Clevenger
Sent: Tuesday, January 4, 2022 1:02 PM
To: Parker, Andrea (USATXE)
Subject: Re: [EXTERNAL] 4:20-447 (Huddleston)
Did you hear back from the FBI about this? Or from CRM about the judicial records?
On Tuesday, January 4, 2022, 01:51:58 PM CST, Parker, Andrea (USATXE) wrote:
Yes, as to your first question, FBI's response is as follows:
"FBI found no leads to indicate that records responsive to Plaintiff's requests concerning subject, Seth Rich, would likely exist in OTD and DITU. Accordingly, if Plaintiff is able to provide a more concrete lead to show that records likely exist in either OTD and/or DITU relating to Seth Rich, we would consider conducting a search of those locations. However, at this time such a search of these locations for records relating to Seth Rich is not warranted without a concrete lead indicating that records would likely exist within OTD and DITU. Concerning Aaron Rich, the requester does not have a signed privacy waiver for Aaron Rich, so the FBI's prior 6/7C response remains intact and no search would be conducted concerning him in either of these locations."
Remind me what the issue is with CRM and judicial records?
From: Ty Clevenger To: Parker, Andrea (USATXE)
Sent: Wednesday, January 5, 2022, 01:37:35 PM CST
Subject: Re: [EXTERNAL] 4:20-447 (Huddleston)
Andrea,
My frustration is not directed toward you in any way, but I am stunned by the FBI's latest admissions. I'll begin with the admission that the FBI failed to search the Operational Technology Division ("OTD"). Paragraph 8 of Michael Seidel's affidavit acknowledges that my client's FOIA request specifically covered the "Computer Analysis Response Team ('CART'), and any other 'cyber' unit within the FBI."
According to publicly-available sources, e.g., the FBI's own website, CART is a part of ODT. See https://archives.fbi.gov/archives/news/stories/2008/november/techexperts_110708. In fact, the LinkedIn page of John Dysart, the current chief of CART, notes that CART is part of ODT. Seehttps://www.linkedin.com/in/john-dysart-20056363/. Furthermore, ODT itself is unequivocally a "'cyber' unit within the FBI." See https://www.fbi.gov/services/operational-technology.
Mr. Seidel should have come clean and admitted up front in his declaration that ODT / CART was not searched, rather than forcing me to smoke him out. Then again, this not the first time I've caught an FBI section chief being deceptive in response to a FOIA request.
In this very litigation, after long denying that it investigated anything pertaining to Seth Rich, the FBI was finally forced to admit that it took possession of his personal and work laptops. ODT would have been responsible for examining those laptops. We know this because, for example, ODT was responsible for examining the laptop of disgraced former Congressman Anthony Weiner when it was referred to the FBI by the New York Police Department. See p. 388 of the DOJ inspector general report on the investigation of Hillary Clinton's emails (https://www.scribd.com/document/381806566/IG-Report-on-FBI-and-DOJ-Handling-of-Clinton-Investigation).
I would further direct your attention to the deposition testimony of Pulitzer Prize-winning journalist Sy Hersh, wherein he testified that a source inside the government told him that the FBI had examined Seth Rich's laptop. A link to that transcript can be found on my blog at https://lawflog.com/?p=2433. Obviously, our targeted FOIA request about CART was not based on a blind hunch.
Even if the FBI did not examine Seth Rich's laptops, that would be very important information in and of itself. In Special Counsel Robert Mueller's report on his investigation, he claimed there was no evidence that Seth Rich was involved in sharing Democratic National Committee emails with Wikileaks. We know from the records already produced that the FBI conducted that investigation at Mr. Mueller's direction. If the FBI took custody of Mr. Rich's laptops but never examined those laptops, then that would call into question the integrity of the investigation conducted by Mr. Mueller and the FBI.
The FBI's next admission is an implicit one. In its response to my email to you, the FBI completely ignored my inquiry about the Data Intercept Technology Unit ("DITU"). After reviewing Mr. Seidel's declaration, it is now clear why. Beginning on p. 79, in Paragraphs 163-167, Mr. Seidel references a "sensitive investigative database" that the FBI cannot so much as acknowledge.
The existence of the DITU is not a secret, and it certainly is not classified. See, e.g., Thomas Brewster, "Revealed: Two Secret Cogs In The FBI National Surveillance Machine," February 21, 2018 Forbes, https://www.forbes.com/sites/thomasbrewster/2018/02/21/fbi-hidden-hacking-groups-revealed/?sh=4e1a8c51330f; and Shane Harris, "Meet the Spies Doing the NSA's Dirty Work," November 21, 2013 Foreign Policy, https://foreignpolicy.com/2013/11/21/meet-the-spies-doing-the-nsas-dirty-work/. Furthermore, an email previously released by the FBI in response to a FOIA request plainly references DITU (because it was sent by the acting unit chief of DITU). See https://www.eff.org/files/fbi_cipav-08-p9.pdf. In short, there is no legitimate basis for trying to shield DITU.
As noted above, Mr. Mueller claimed there was no evidence that Mr. Rich transmitted emails to Wikileaks. According to the publicly-available sources cited above, DITU is the entity responsible for electronic data intercepts, therefore its database would be the place to search for communications between Mr. Rich and an overseas entity such as Wikileaks. If the FBI and Mr. Mueller failed to search DITU, that fact alone is something that the public deserves to know, because it would show that the investigation was a sham.
Finally, I will address the FBI's claim that Aaron Rich's identity is subject to privacy protections. Aaron Rich has spoken very publicly about the matters pertaining to my client's FOIA request. See, e.g., Michael Isikioff, "'It is indescribable': How a harassment campaign overwhelmed Seth Rich's friends and family," August 6, 2019 Yahoo!News, https://www.yahoo.com/now/it-is-indescribable-how-a-harassment-campaign-overwhelmed-seth-richs-friends-and-family-100000936.html. An Asst. U.S. Attorney testified that she obtained at least one of Seth Rich's laptops from Aaron Rich. A transcript of her testimony is posted on my blog. See March 20, 2020 Deposition of Deborah Sines, https://lawflog.com/wp-content/uploads/2020/04/2020.03.20-Deborah-Sines-deposition-transcript.pdf. Finally, Aaron Rich sued one of my client's in federal court, alleging that he was defamed because my client alleged that he played a role in leaking DNC emails to Wikileaks. See Rich v. Butowsky et al, Case No. 18-cv-00681-RJL (D.D.C.). Under the circumstances, Aaron Rich has no privacy interest to protect.
My client is trying to determine whether Mr. Mueller and the FBI whitewashed a murder for the sake of a partisan political agenda. Thus far, the FBI has bent itself over backwards to hide information about Seth Rich, with senior FBI personnel trying to deceive U.S. district courts in Texas and New York. The longer this chicanery continues, the greater the evidence that the FBI is indeed whitewashing a murder for the sake of politics.
Ty