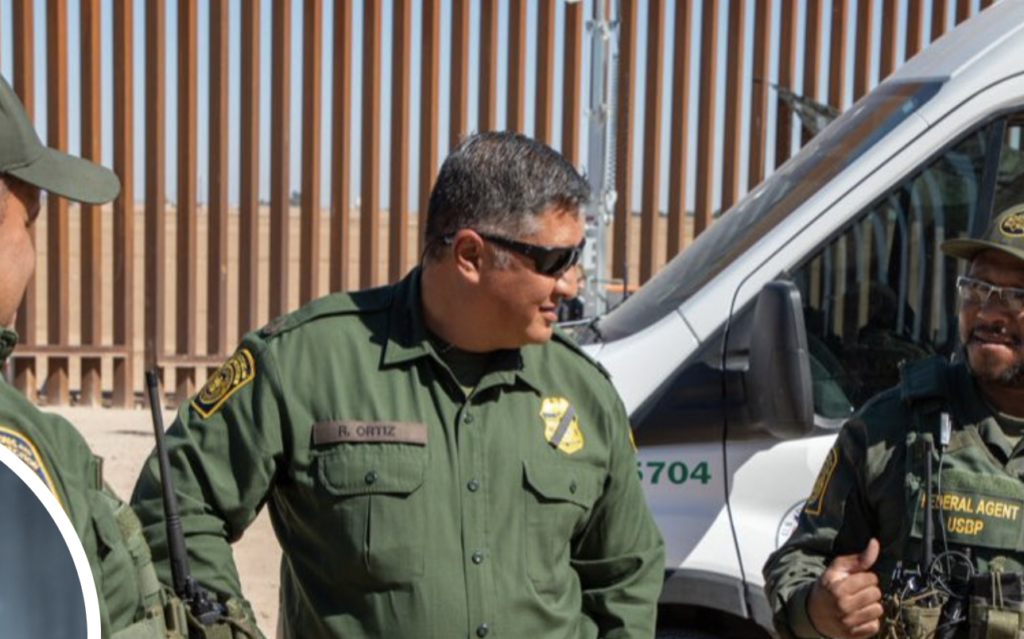 Video taken during a meeting of Customs and Border Protection (CBP) agents shows agents confronting U.S. Border Patrol Chief Raul Ortiz. It reportedly happened during a visit by, and in front of, Homeland Security Chief Nicholas Mayorkas.
Border agents have increasingly been forced to unwittingly participate in human trafficking by facilitating actions that help transport and place illegal border crossers throughout the U.S.
Each illegal immigrant who crosses the southern border is required to pay Mexican smugglers thousands of dollars in order to be allowed to cross. The cartels control virtually all traffic crossing into the U.S. from Mexico.
Illegal border crossings have reached all-time historic highs under President Biden's strategy to tacitly allow or encourage illegal immigration. As a candidate, President Biden pledged to immediately open up the border to illegal immigrants who say they are seeking refuge or asylum.
A court has ordered the Biden administration to reinstitute President Trump's Remain in Mexico type strategy, which requires those seeking asylum to wait for their U.S. court date in Mexico or their home country. However, sources say the Biden administration has avoided fully implementing the program.
Since the border situation has reached crisis proportions, the Biden administration has taken no public action to protect the U.S. Southern border.
At one point, the government estimated at least one in five illegal immigrants was crossing while infected with Covid-19. However, U.S. officials have chosen not to test most of the immigrants before releasing them into the U.S.
Watch video of the meeting below.
NEW: Tense exchange between @CBP agents & @USBPChief today in Laredo—Chief Ortiz says they signed up for this job. Agent says, "For evil to triumph is for good men to do nothing… Good men are doing nothing. You're allowing illegal aliens to be dropped off in communities…" pic.twitter.com/hITyachCIH

— Ali Bradley (@AliBradleyTV) January 29, 2022