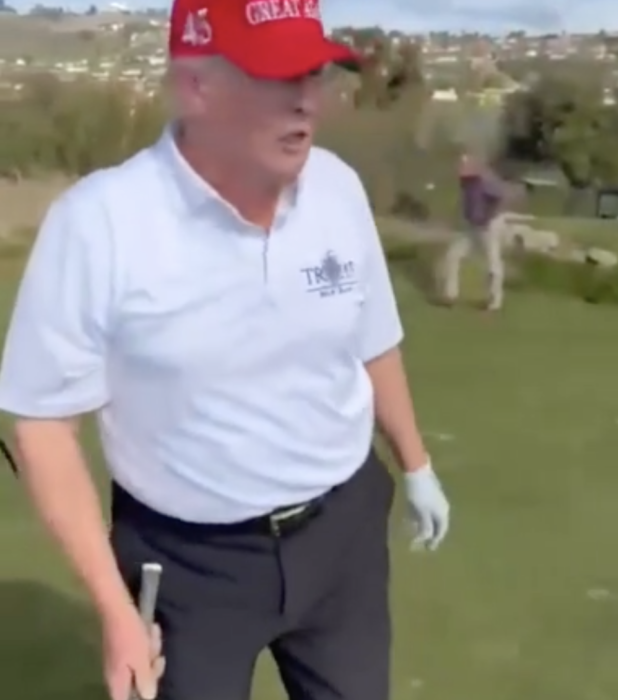 In a video recorded during a golf game, President Trump calls himself the 45th President of the United States -- and the 47th.
The 47th would be the person elected in 2024.
Trump has hinted at a 2024 run, but not announced it.
The video clip is posted on Sean Hannity's Rumble channel.
Watch the video below:
https://rumble.com/vtc3sj-trump-calls-himself-the-45th-and-47th-president-of-the-united-states.html