62% disapprove of Biden handling of the economy
More voters disapprove than approve of the job President Biden is going in every category.
That's according to a Gallup poll conducted before Russia's invasion of Ukraine.
Fifty-five percent (55%) disapprove of the overall job he's doing. Only 41% approve.
The President earned 56% disapproval in foreign affairs, and a 55% disapproval for his handling of Russia.
Biden's overall job approval has not improved much since last fall after the botched US withdrawal from Afghanistan. Two factors likely contributing to his low rating, says Gallup, are the record high inflation and the continuation of the coronavirus pandemic.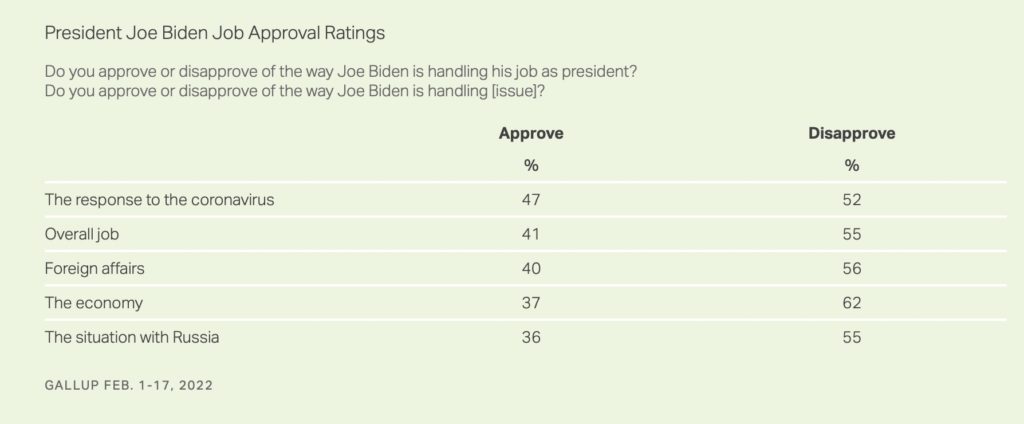 Biden receives his highest ratings for his response to the pandemic (47%). Fifty-two percent (52%) disapprove.
His lowest approval rating is for the economy at 37% and 62% disapproval.
Among fellow Democrats, Biden's overall job rating is about 80%. However, that's a 10-point drop from early in his term where it was above 90%.
Biden's ratings have fallen the most among the independent voters. When he first took office, his approval ratings among independents was around 60%, but now it's down to 35%.
Republicans' ratings of Biden have always been low: currently, only 7% approve of him.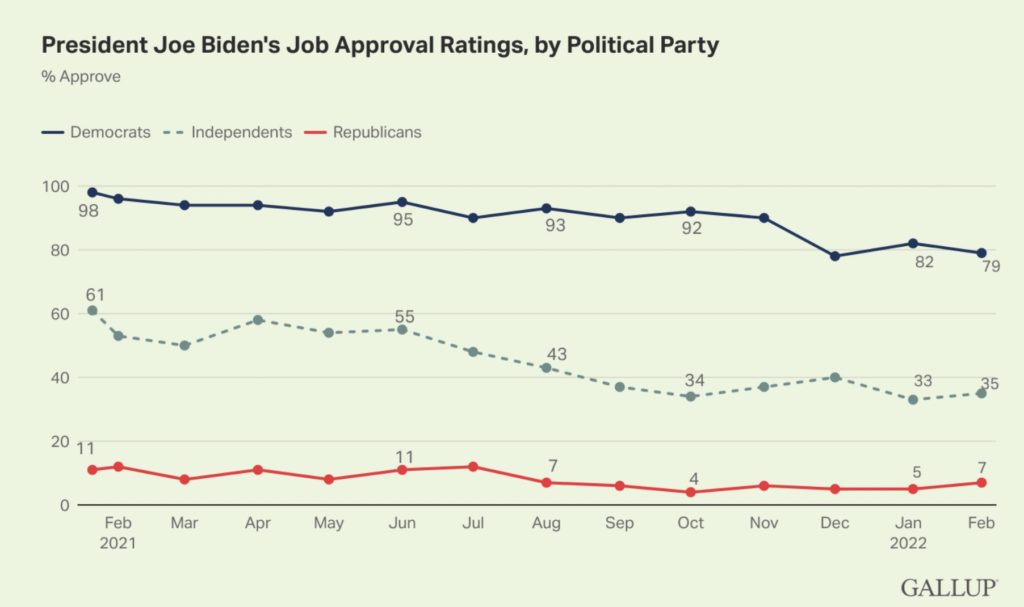 Biden's honeymoon phase is officially over now, according to Gallup, as he has seen his support drop among all political groups.
Gallup says that key issues Biden will most likely be judged on moving further into 2022 are:
Navigating the Ukraine-Russia conflict and U.S. involvement
Combating record high inflation
Managing the improving coronavirus pandemic, as it evolves into an endemic