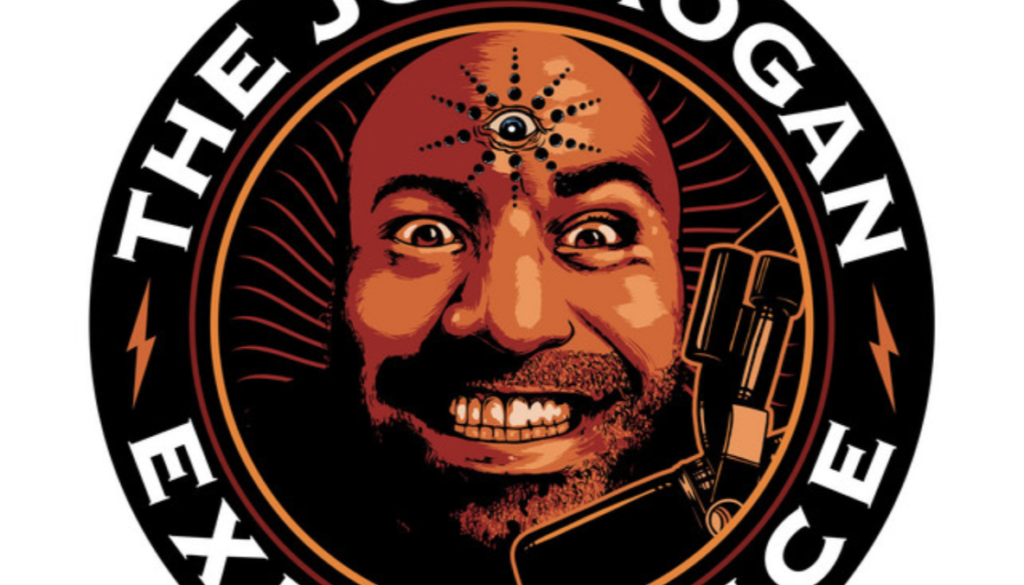 "...what defines a smear often lies in the motivation behind, and scale of, the response. Expert smear artists take a sprinkle of truth...and pervert it into a weapon of mass destruction to advance a larger goal, often political or financial...its purpose is rooted in annihilation. It uses propaganda tools to amplify a misdeed out of proportion. It aims to obliterate any obstacle blocking a particular agenda. It gets personal. It goes for the jugular."

"The Smear" by Sharyl Attkisson
The following is a news analysis.
Watching the Smear campaign organized by political and industry interests against perhaps the world's most-listened-to podcaster, Joe Rogan, is a bit like watching reruns, if you're been paying attention.
I wrote about the Smear playbook in one of my New York Times bestsellers by the same name: "The Smear."
In that book, I describe how the most effective Smears rely on a grain of truth. And I examined how the left-wing Soros-funded propaganda group Media Matters successfully took down radio personality Don Imus, and pushed conservative personality Glenn Beck off of Fox News TV using the same basic formula.
These personalities, like Joe Rogan, were not really targeted for the supposed deed they committed or slur they uttered.
That's the cover.
They were targeted because their information and views were deemed harmful to the interests that fund Media Matters and other front groups. They were targeted because they had large followings that showed ordinary that they are not really "fringe" or alone in their thoughts and views; thoughts and views that must be suppressed if the special interests are able to successfully control the public narrative.
Here are brief excepts from "The Smear," addressing the destruction of Imus.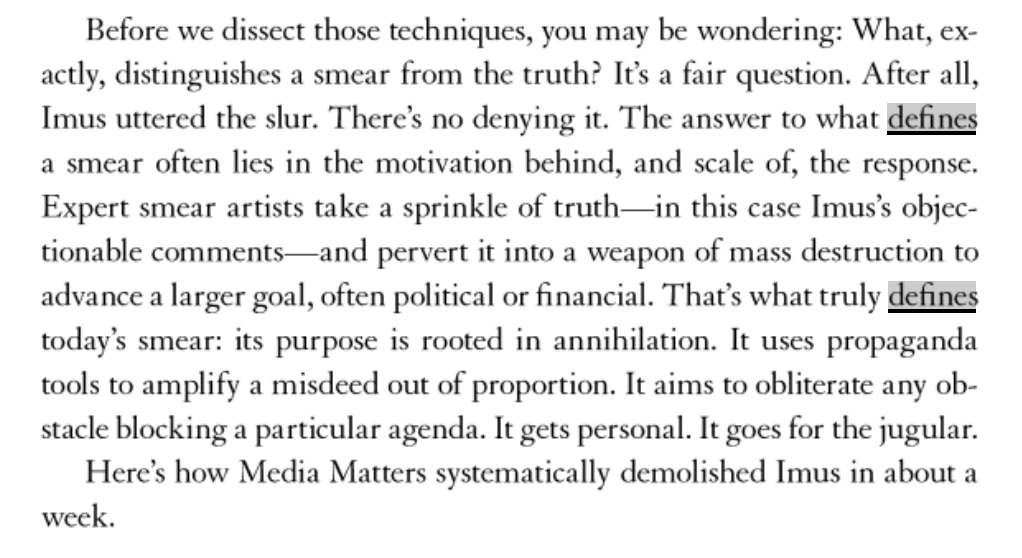 And, another excerpt: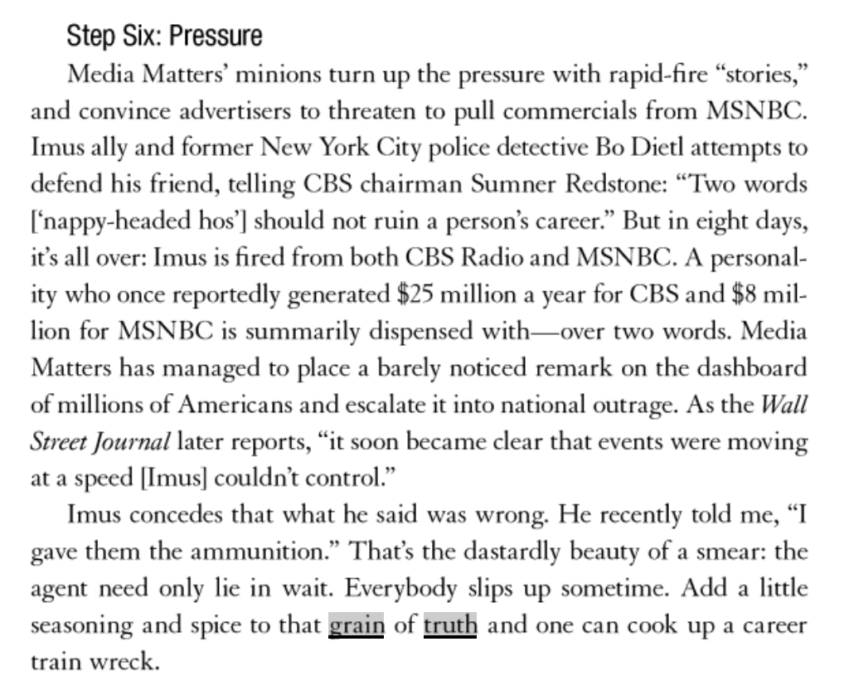 Powerful interests have been increasingly threatened by Rogan giving voice to scientists and viewpoints that the interests have worked hard to controversialize and suppress.
So, as part of the routine playbook, they assigned workers to go through every word ever uttered by Rogan to stir up a controversy, and turn it into a news story by relying on a conflicted news media for assistance. In this way, we in the news-- either wittingly or unwittingly-- become little more than tools of the propagandists.
Make no mistake: Rogan is a target not for the words he said, often so long ago that were publicly heard and available for years, but for other reasons. The propagandists are simply using them now as an excuse to try to remove Rogan from the public landscape.
For more on these tactics and how the Smear is deployed every day in ways you may not realize, you can read my book for free at many libraries, or for discounted prices at many booksellers.
Do your own research. Make up your own mind. Think for yourself.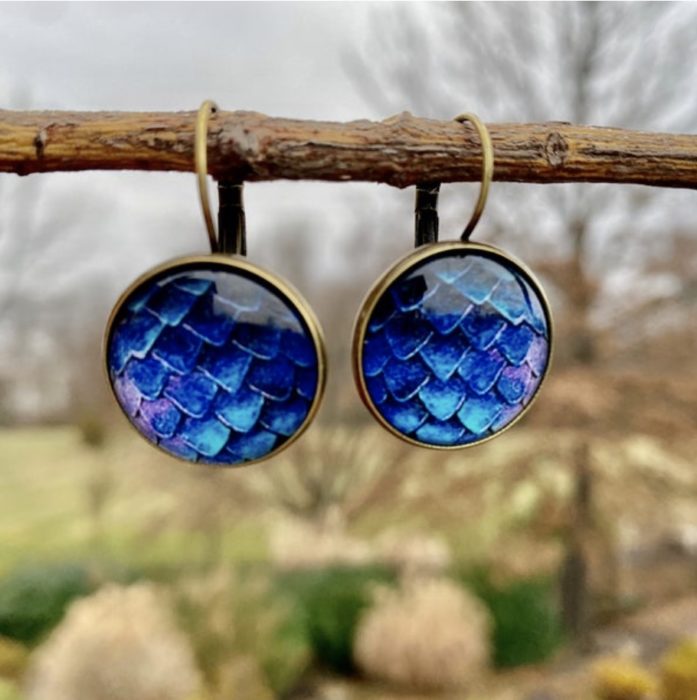 The Lemonade Mermaid Store
Unique gifts for Land or Sea Mermaids, Mer-pets and Little Mermaids!
Left: Our signature Blue Fins Earrings