With crime on the rise nationwide, a new poll finds that that 58% of likely U.S. voters support a proposed law that would replace district attorneys who fail to prosecute criminals.
That's according to the National Police Association and Rasmussen Reports.
The proposed law would give an appointed state oversight committee the ability to remove prosecutors from office if they do not prosecute violent crime.
Most said that would improve public safety. Twenty-one 21% disagreed that this type of policy would create more safety and 20% were not sure.
The survey found broad voter opposition to soft-on-crime policies regardless of race, and support for proposals to replace prosecutors who fail to enforce the law:
Sixty-eight (68%) of whites, 62% of blacks, 65% of Hispanics and 72% of other minorities say that a prosecutor's policy in Manhattan, New York, of refusing to prosecute the crime of "resisting arrest" will make arrests more dangerous for police officers.
Fifty-nine percent (59%) of whites, 51% of blacks, 57% of Hispanics and 69% of other minorities say safety would be improved by a law permitting an appointed state oversight committee with the ability to remove state attorneys from office if they won't prosecute violent crimes.
On party lines, 72% of Republicans, 48% of Democrats and 55% of independent voters support the proposal.
Within the last year, many US cities have set new homicide records, and a large number of Americans say crime is getting worse in their communities.
Additional information from this survey here.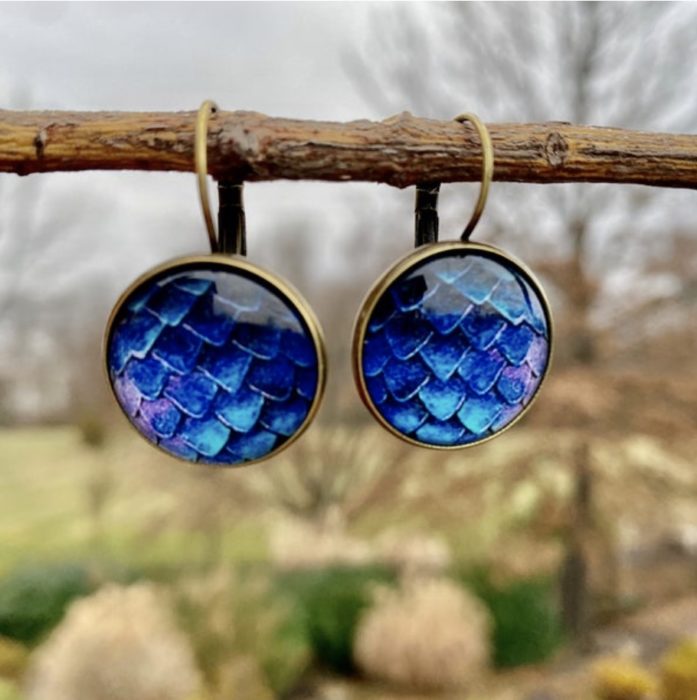 The Lemonade Mermaid Store
Unique gifts for Land or Sea Mermaids, Mer-pets and Little Mermaids!
Left: Our signature Blue Fins Earrings