As President Joe Biden begins his second year in the Oval Office, American satisfaction with government regulation is at an all time low, falling 8 percentage points to 28%.
That's according to Gallup.
It's the lowest point since 2016 when Gallup first began tracking this measure.
Dissatisfaction is also at a new high of 60% and includes:
29% of U.S. adults who prefer less government regulation
18% who favor more
13% who are dissatisfied, but say it should regulation should stay about the same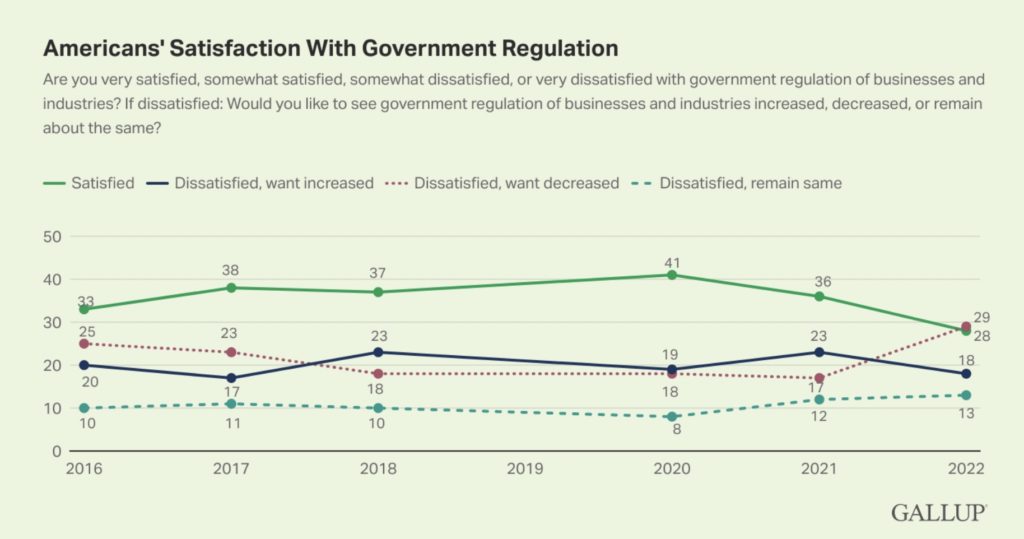 These findings are similar to Gallup's reading in Sept. 2021 showing an increase in the percentage of Americans saying there is too much government regulation of business and industry.
The latest data are from Gallup's annual Mood of the Nation poll, conducted Jan. 3-16 and tracks Americans' satisfaction with 29 aspects of U.S. society and policy areas.
This year's update finds a pandemic-weary public that continues to be largely dissatisfied with the state of the nation.
Deregulation was one of the cornerstones of the Trump presidency, and he touted it as one of his major accomplishments in the 2020 election.
During Trump's presidency, roughly four in ten Americans were satisfied with government regulation of the business sector. That was up slightly from the 32% during President Obama's last year in office in 2016.
Read more Gallup polling results here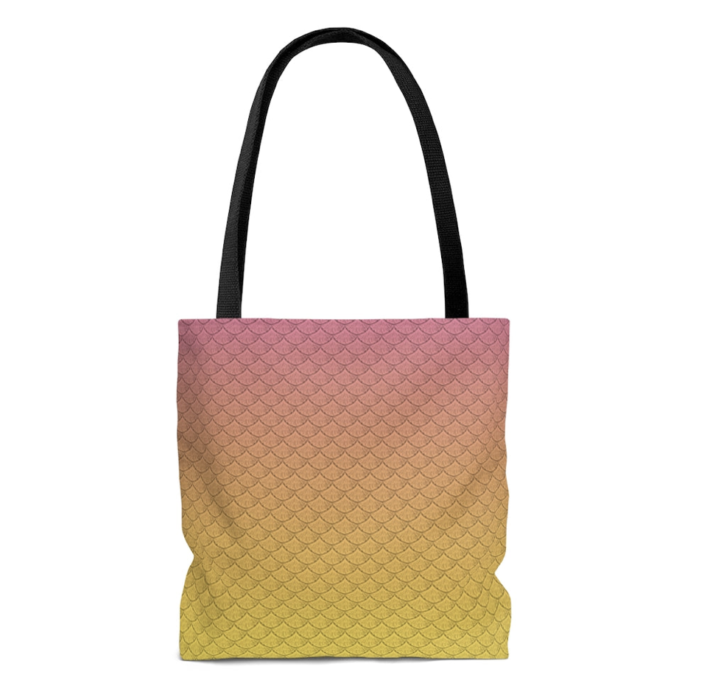 The Lemonade Mermaid Store
Unique gifts for Land or Sea Mermaids, Mer-pets and Little Mermaids!
Left: Our signature Fish Scales design tote bag in Citrus