Sen. Ron Johnson (R-Wisc.), the lead Republican on the Investigations Subcommittee, wants to know how many federal government agencies are still using telework, and to what degree.
"Over a year and a half after federal agencies were advised to maximize telework due to Covid-19, it is unclear the extent to which government employees are still teleworking," writes Johnson in letters to various agencies.
Johnson wrote 17 agencies requesting they disclose the number of employees currently teleworking, and explain how it tracks the productivity of those employees.
The letters and specific requests are linked below:
1. Equal Employment Opportunity Commission
2. Federal Communications Commission
3. Federal Deposit Insurance Corporation
5. U.S. General Publishing Office
6. National Archives and Records Administration
7. National Aeronautics and Space Administration
8. National Credit Union Administration
9. National Labor Relations Board
10. Nuclear Regulatory Commission
11. National Science Foundation
12. Office of Personnel Management
13. Securities and Exchange Commission
15. Social Security Administration
16. U.S. Agency for Global Media
17. United States Postal Service
---
The full text of the letters is below:
February 18, 2022
On March 17, 2020, following the declaration of a national emergency related to COVID-19, the Office of Management and Budget called for executive branch agencies and departments to "maximize telework across the national for the Federal workforce[.]"1 Over a year and a half later, it is unclear the extent to which government employees are still teleworking.
In order to better understand the working location of your agency's employees, I respectfully request the following information, broken down by subcomponent, as of December 1, 2021:
The number of individuals currently employed by your agency.
The number of individuals who are:

Working full time in person at one of your agencies physical locations;
Teleworking2 full time;
Working a hybrid schedule that combines both telework and in officeschedule.

The total number of agency employees who are fully vaccinated against COVID-19.
a. The total number of agency employees who have received a booster.
4. For the employees that are teleworking, how are you tracking employee productivity?
a. Please provide a breakdown of your agency's workforce productivity for Fiscal Years 2019, 2020, and 2021.
5. Has your agency closed physical office space locations since March 2020 in light of increased telework among your agency's workforce? If so, please provide the estimated cost savings associated with office closures.
Please provide this information as soon as possible but no later than 5:00 p.m. on March 4, 2022.
Sincerely,
Ron Johnson
Ranking Member
Permanent Subcommittee on Investigations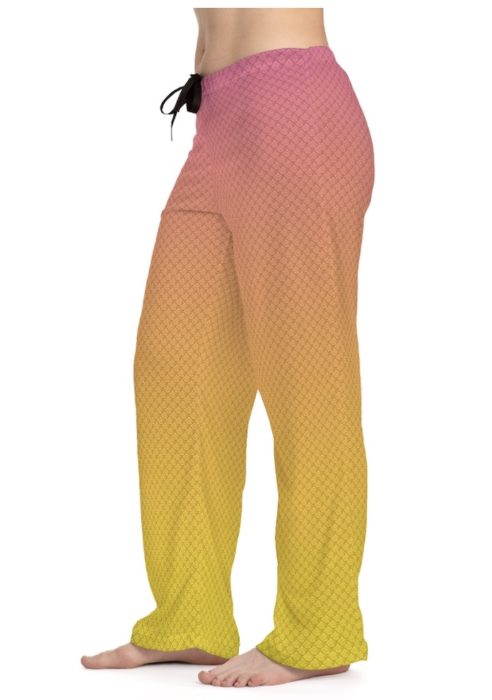 The Lemonade Mermaid Store
Unique gifts for Land or Sea Mermaids, Mer-pets and Little Mermaids!
Left: Our signature Fish Scales design PJ Pants in Citrus