Donald Trump is one of the most important political figures of the day and, arguably, the most important Republican in national politics. But many in the media have taken the historic step of censoring him. For that reason, one of our goals is to publish information about Trump that is otherwise difficult-to-find.
February 4, 2022
A statement from President Trump, Chairman of TMTG
Facebook and Big Tech are seeking to destroy the Freedom Convoy of Truckers. The Freedom Convoy is peacefully protesting the harsh policies of far left lunatic Justin Trudeau who has destroyed Canada with insane Covid mandates. Now, thankfully, the Freedom Convoy could be coming to DC with American Truckers who want to protest Biden's ridiculous Covid policies. Facebook is canceling the accounts of Freedom Convoy USA, and GoFundMe is denying access to funds that belong to the Freedom Convoy. This is unacceptable and extremely dangerous in any country that values free expression. TruthSocial is announcing today that we are welcoming the Freedom Convoy with open arms to communicate freely on TruthSocial when we launch – coming very soon! TruthSocial will fight back against Big Tech so we can protect our rights to free expression. Also, on top of everything, it is big news that Facebook daily users went down for the first time ever, people are tired of biased social media like Twitter and Facebook, and it's showing in their numbers!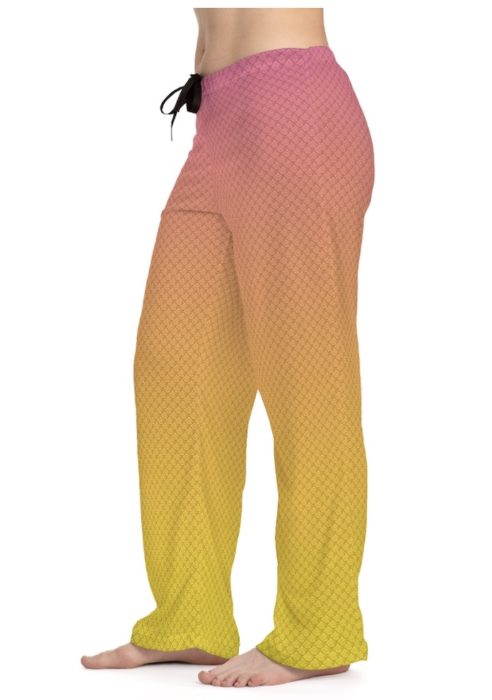 The Lemonade Mermaid Store
Unique gifts for Land or Sea Mermaids, Mer-pets and Little Mermaids!
Left: Our signature Fish Scales design PJ Pants in Citrus