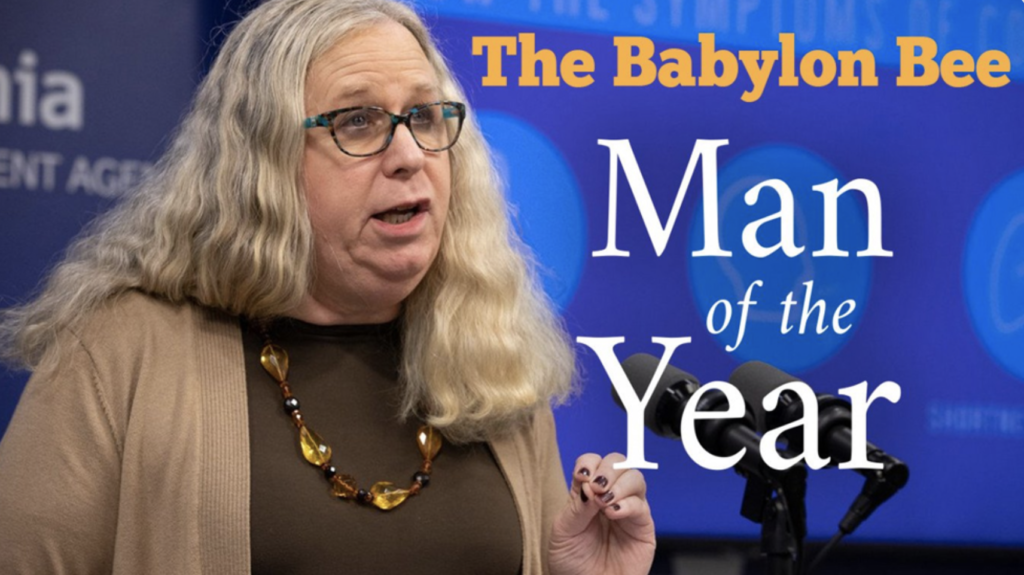 The Twitter account of the Babylon Bee satirical website was reportedly suspended over a post that named Health and Human Services Secretary Rachel Levine, "Man of the Year."
That after controversy was stoked by USA Today naming Levine, a man who is living as a woman-- also known as a transgender woman-- "Woman of the Year."
To learn about more censored people and topics, click the CENSORED tab at the top of this page.
According to Babylon Bee's editor in chief, Twitter said it would reinstate the site's Twitter account after 12 hours if it deleted the tweet at issue. But, said the parody site, it had no intention of deleting what it called a factually correct tweet.
Watch more from The Babylon Bee below.