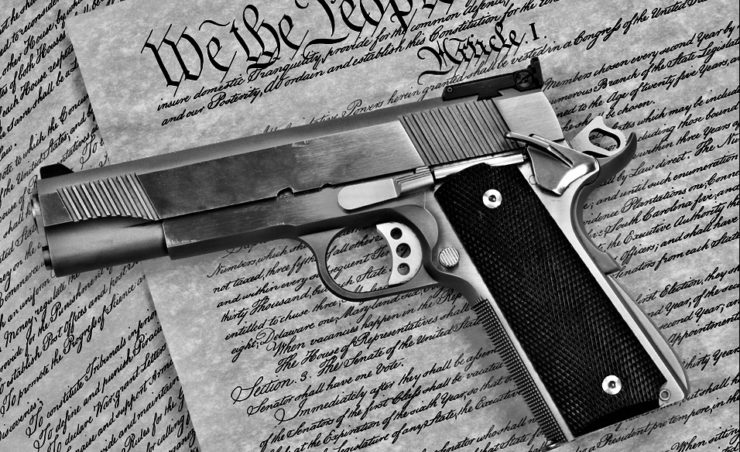 The Second Amendment is in focus in a major Supreme Court case.
The decision could open up the right to bear arms in New York and other states that have the tightest gun restrictions.
Sunday on Full Measure, Lisa Fletcher examines what's at stake.
I'll also look at border issues both South along Mexico and North along Canada's border.
Former Homeland Security official Ken Cuccinelli will explain a plan to convince states to exercise their right to take matters into their own hands when it comes to illegal immigration. That's because the feds aren't enforcing border laws amid record illegal immigration.
Meantime, Customs and Border Protection tells us about a New York State law that officials say is hampering border enforcement along the Canadian border.
And we'll hear from Rep. Cathy Rodgers on what Republicans might try to do about problems with Big Tech if the GOP wrestles the majority of Congress back from Democrats in November.
We never waste your time rehashing the same news you've heard all week. Find out how to watch on TV, online or on demand by clicking this link: How to Watch Full Measure