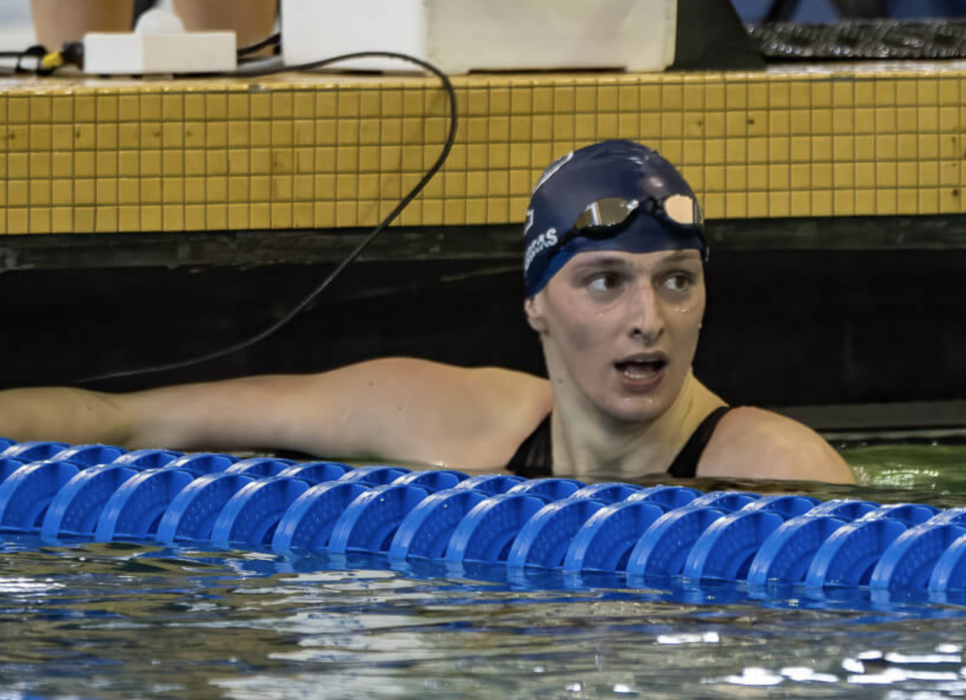 The continued record-breaking performance of University of Pennsylvania swimmer Lia Thomas is continuing to ignite controversies both within and outside the world of swimming.
Thomas switched from swimming in male competitions, where analysts say he was considered fairly average, to the female team at the University of Pennsylvania where he has dominated multiple races.
Thomas recently won a title in the 500-yard freestyle competition. A few months back, he ran away with best performances in 200 and 500 freestyles.
Advocates for Thomas take the position that men who say they feel like they imagine a women must feel, and wish to live as if they are a woman, should be allowed to compete on women's teams. They say it's a matter of civil rights and respect for all.
But there are numerous other positions and opinions on the matter.
Some argue that men and boys should be allowed to join women's and girls' teams as long as they complete a certain regimen of hormone treatments and/or surgeries in order to resemble the opposite sex. They say that after certain procedures, men or boys do not have an unfair advantage over the women they are competing against.
Polls indicate a majority of the American public, no matter their political persuasion or sexual preferences, do not believe men and boys should be competing alongside women and girls under any circumstances. They insist that allowing men to grab women's titles is discriminatory because it takes spots away from women, and that no amount of surgeries or drug therapies change the natural physical advantage men and boys have.
Across the country, athletics organizations are trying to determine the best way to make policies and proceed in a way that is fair.
A commentary in Swimming World Magazine by editor-in-chief John Lohn states:
"...(T)he position here is that women's rights and women's sports need to be protected – which they have not been. The NCAA had to be called out. It needed to be challenged for what transpired this season, and for the future.
The Lia Thomas saga may have started a couple of years back, when Thomas opted to transition to a transgender woman. But the story truly began to impact this sport, and this particular NCAA season, when Thomas popped a pair of nation-leading times in the 200 freestyle and 500 freestyle at December's Zippy Invitational in Ohio. It became apparent then that Thomas would be a factor on the national scene, having vaulted from a middle-of-the-road male athlete to a top-ranked female.
Immediately, questions were asked. How could an athlete surge from also-ran status to title contender, and that shift not be considered improper? How were Thomas' clear advantages from male puberty (height, strength, testosterone level, hand/feet size, lung capacity) not triggering alarms with organizations such as the NCAA?"
Read more at Swimming World Magazine:
https://www.swimmingworldmagazine.com/news/lia-thomas-debate-through-inaction-ncaa-operated-a-circus-at-championship-competition/