The following is an excerpt from Gallup.
Since Russia's invasion of Ukraine last week, hundreds of thousands of Ukrainians have fled their country for the safety of their neighbors to the west, with many more behind them.
While Ukrainian refugees have been welcomed with open arms so far, the larger question is how people in these countries could react if these numbers swell into the millions and if Ukrainians end up staying.
Many of Ukraine's western neighbors, including Hungary and Slovakia, have consistently ranked among the least accepting in the world for migrants, and almost all (except Moldova) did not vote for the UN migration pact in 2018. (However, all neighbors except Hungary voted in favor of the UN compact on refugees that same year.)
Gallup Poll results from 2019 below: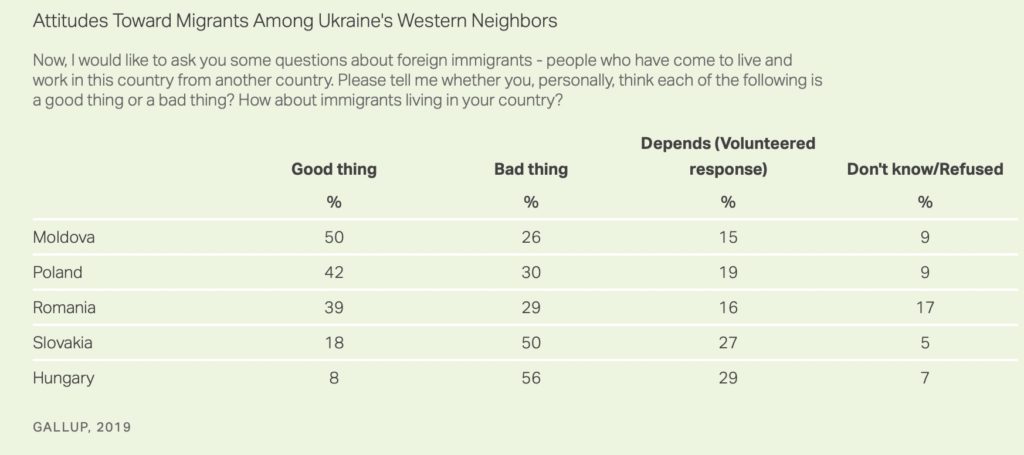 Read entire article here.