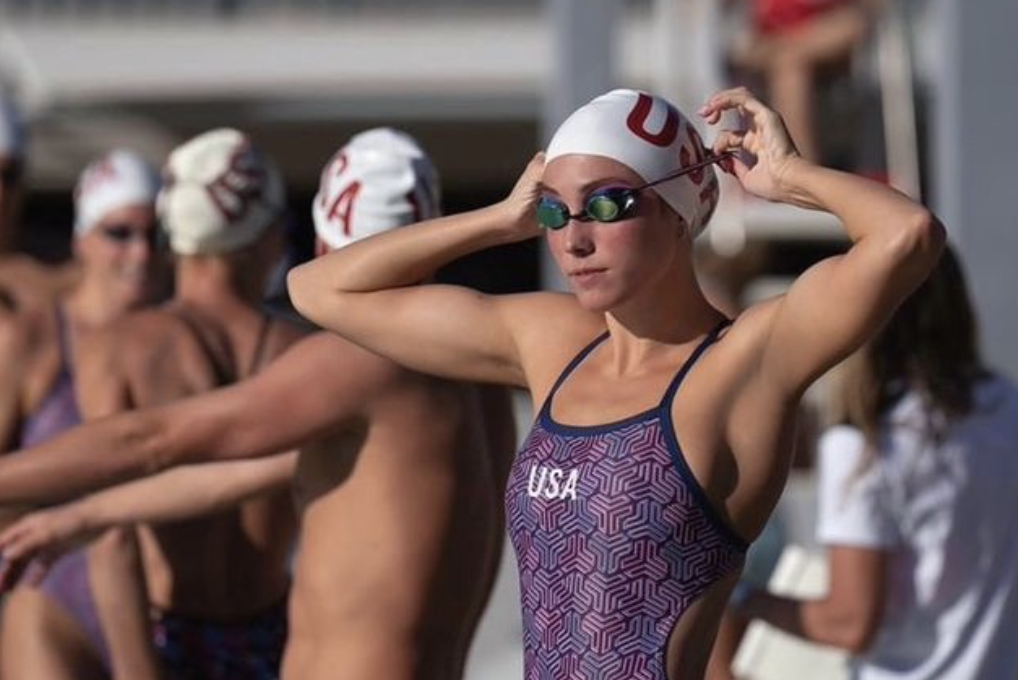 Florida Gov. Ron DeSantis (R-Florida) has issued an official proclamation recognizing Emma Weyant, a Florida native and Virginia swimmer, winner of the 500-yard freestyle at the recent NCAA Championships in place of University of Pennsylvania male swimmer Lia Thomas, who is swimming on the women's team.
Thomas made history when he won the women's 500-yard freestyle, becoming the first openly transgender swimmer national champion.
Thomas has sparked a great deal of controversy with a majority of those polled saying that men should not be allowed to compete with and against women under any circumstances. Critics say such competition equates to a man taking a woman's rightful place.
Others say men should be able to compete as the opposite sex if they've undergone certain physical surgeries and treatments such as hormone therapy in order to resemble women.
Activists who support transgender athletes insist that even men who haven't had any hormonal treatments, or -- like Thomas -- who haven't undergone certain surgical procedures should be able to compete as if they are women. They say it's a matter of human rights and respect for all.
Weyant, a freshman Cavaliers swimmer who was born in Sarasota, finished a full one second behind Thomas in the race, but was the first woman to finish.
Below is the official proclamation posted on the Twitter feed of DeSantis:
By allowing men to compete in women's sports, the NCAA is destroying opportunities for women, making a mockery of its championships, and perpetuating a fraud.

In Florida, we reject these lies and recognize Sarasota's Emma Weyant as the best women's swimmer in the 500y freestyle. pic.twitter.com/tBmFxFE3q6

— Ron DeSantis (@GovRonDeSantis) March 22, 2022