The following is an excerpt from MedPage.
Moderna's two-dose Covid-19 vaccine regimen for the youngest children was safe and met its primary immunogenicity endpoint, the manufacturer announced on Wednesday.
An interim analysis of the phase II/III KidCOVE study found that two 25 μg doses of Moderna's vaccine in two age groups -- 6 months to under 2 years; and 2 to 5 years -- had comparable immunogenicity to two 100 μg doses of vaccine in adults ages 18 to 25, and met non-inferiority criteria.
Efficacy for children age 6 months to under 2 years was 43.7% and it was 37.5% among kids ages 2 to 5.
The manufacturer noted that "the majority of cases were mild," with no severe disease in either age group, and added that based on the immunogenicity results, "this also predicts protection from Covid-19 and severe Covide-19 disease."
About 17% of kids ages 2 to 5 years and 15% of kids ages 6 months to under 2 years had fever (versus 24% in the age 6 to 11 group, who received two 50 μg doses). Only 0.2% of children in each group reported a high fever, and there were no deaths, instances of myocarditis or any new safety concerns reported. (Continued)
Read more here.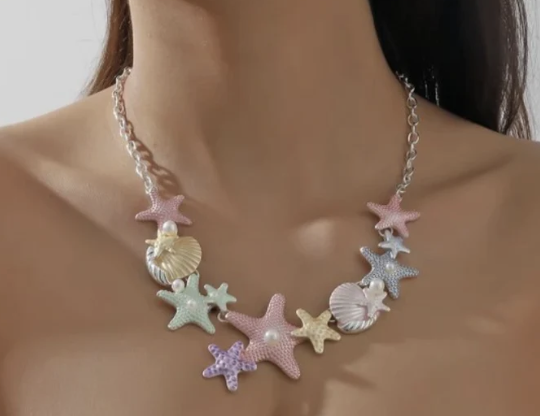 The Lemonade Mermaid Store
Unique gifts for Land or Sea Mermaids, Mer-pets and Little Mermaids!
Left: Pastel Beach Necklace $16