A new proposed law would provide compensation to the thousands who have gotten sick from Covid-19 vaccines.
Sens. Ron Johnson (R-Wisconsin), Mike Lee (R-Utah), Cindy Hyde-Smith (R-Mississippi), and Mike Braun (R-Indiana) have introduced the Countermeasure Injury Compensation Amendment Act.
Currently, there are thousands of patients seeking help for adverse effects and injuries they suffered after receiving a Covid-19 vaccine, from paralysis to blood clots. Some have died.
The injured patients are reporting significant problems getting any assistance or compensation from the U.S. government's existing relief program, known as the Countermeasure Injury Compensation Act (CICP).
The proposed bill would amend the Countermeasure Injury Compensation Act (CICP) to improve its responsiveness. It would also create a commission to examine the injuries directly caused as a result of Covid-19 countermeasures, and allow those whose claims have been previously rejected to resubmit claims for new consideration. 
The Public Readiness and Emergency Preparedness Act (PREP) of 2005 created the Countermeasures Injury Compensation Program.
Currently under the PREP Act, invoked in March 2020 by former Human and Health Services Secretary Alex Azar, all Covid-19 vaccine manufacturers have liability protection for injuries caused by their vaccines until 2024.
Long Vax, Long Covid Resources
Johnson has been a leading advocate since the beginning of the pandemic for early treatment, healthcare freedom, and individuals who have experienced adverse reactions to the Covid-19 vaccine.
In June 2021, he held a press conference in Milwaukee with vaccine injured from Wisconsin and around the country.
Additionally, Johnson has written dozens of oversight letters to federal health agencies pressing for transparency and accountability regarding what critics view as the administration's unsuccessful and harmful Covid-19 policies. 
Brianne Dressen is a Utah mother who suffered a serious adverse reaction to the Covid-19 vaccine and participated in Johnson's panels.
What would this bill mean?  It would mean those who are suffering adverse reactions will no longer have to decide between putting the bread on the table or picking up that critical prescription from the pharmacy or paying rent vs going to the doctor.  For those of us waiting for critical compensation, this bill very well could be the difference between healing, and suffering and declining.

Brianne Dressen, Covid-19 vaccine victim
The full text of the bill can be found here.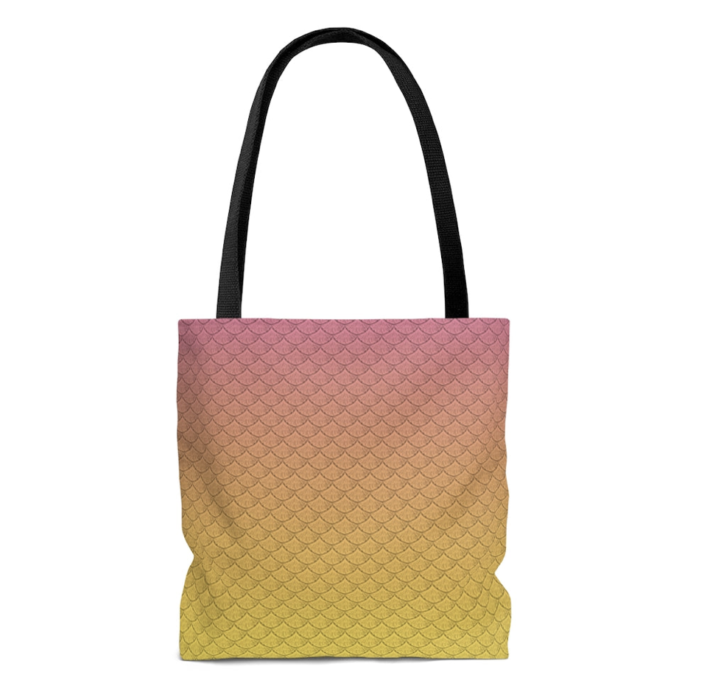 The Lemonade Mermaid Store
Unique gifts for Land or Sea Mermaids, Mer-pets and Little Mermaids!
Left: Our signature Fish Scales design tote bag in Citrus