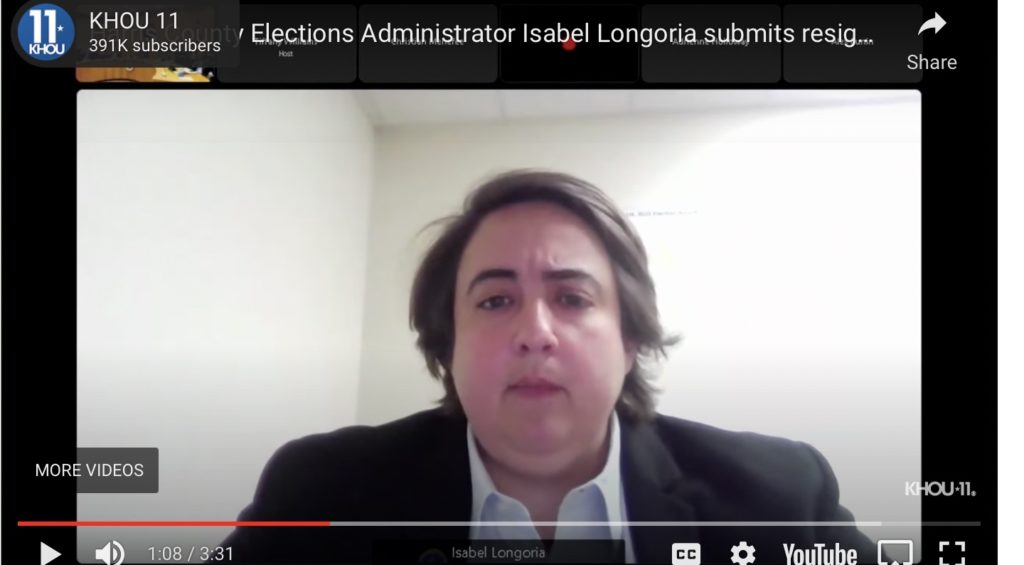 The following is an excerpt from Just The News.
The elections commissioner in Texas' largest county has resigned after revelations that 10,000 ballots were not counted in the Houston area in last week's primary election.
"The buck stops with me to address issues for voters, and I did not meet my own standard or the standard set by commissioners," Harris County Elections Commissioner Isabel Longoria said Tuesday in announcing her resignation during a meeting of the county commission.
The revelations about the uncounted votes comes just weeks after the Texas secretary of state finished an audit that found nearly 12,000 foreigners had made it into the state's voter rolls. Non-citizens are forbidden from voting in Texas.