Sen. Ron Johnson (R-Wisconsin) has sent yet another letter to the heads of all US public health agencies seeking answers to questions regarding the federal government response to Covid-19.
Johnson sent his letter to the Secretary of the Department of Health and Human Services (HHS) Xavier Becerra; the Commissioner of the Food and Drug Administration (FDA), Dr. Robert Califf; the Director of the National Institute of Allergy and Infectious Diseases (NIAID), Dr. Anthony Fauci; and the Director of the Centers for Disease Control (CDC), Dr. Rochelle Walensky.
Johnson writes about the growing number of adverse events reported in people who got a Covid-19 vaccine. He asks why the health agencies have neither widely shared these concerning reports with the American public, nor taken public actions to investigate and explain.
According to Johnson, the government response has been like that of Mad Magazine's Alfred E. Neuman: "What, me worry?" 
Johnson highlights a February report from Andreas Schofbeck, a board member of BKK ProVita (BKK), a health insurance company that insures almost 11 million in Germany. The report estimates that as many as three (3) million Germans had to have medical treatment due to adverse events following Covid-19 vaccination.
Another alarming study was released in January by the Chief Executive Officer (CEO) of OneAmerica, an insurance company headquartered in Indiana. It reported a 40% increase in the death rate of working-age people ages 18 to 64 in the third quarter of 2021.
The CEO of One America, Scott Davison, said that prior to the pandemic, a 10% increase was a "one-in-200-year catastrophe" so the 40% increase is "unheard of."
Another red flag was reportedly raised in Nov. 2021, by Department of Defense (DoD) whistleblowers sharing concerns regarding an apparent significant increase of registered medical diagnoses in service members. 
The reported DMED data and the OneAmerica and BKK ProVita insurance data should heighten the concern over adverse events reports in VAERS that are currently being ignored. Even though reports of adverse events following vaccination continue to grow, federal health officials continue to ignore or downplay these alarming indicators."

Sen. Ron Johnson (R-Wisconsin)
Johnson says he has now written 36 letters to our federal health agencies about the mishandling of Covid-19, lack of transparency, adverse events, lack of early treatment, vaccine mandates and healthcare freedom. 
Read more about the letter in The Federalist.
View full text of the letter can be found here.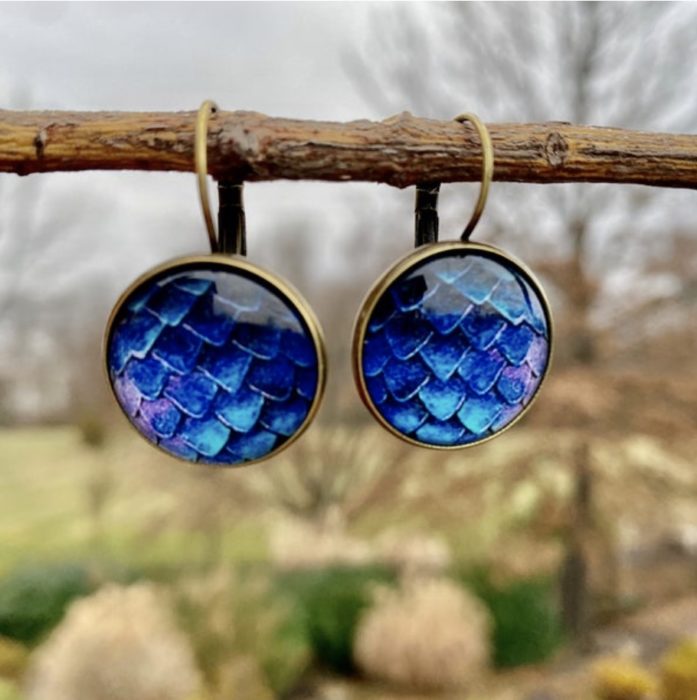 The Lemonade Mermaid Store
Unique gifts for Land or Sea Mermaids, Mer-pets and Little Mermaids!
Left: Our signature Blue Fins Earrings