The following is an excerpt from Medscape.
The 17 million Americans who received the one-shot Johnson & Johnson COVID-19 vaccine are less protected against serious illness and hospitalization than people who got an mRNA vaccine, according to a new CDC study.
"One priority is making sure that people who only received one dose [of the Johnson & Johnson vaccine] are aware that they should go and get, preferably, a messenger RNA vaccine," Natalie Dean, PhD, a biostatistician at Emory University, told The Washington Post.
The CDC research team looked at how well mix-and-match vaccine booster combinations worked after one dose of the Johnson & Johnson vaccine. They used data from more than 80,000 emergency room and urgent care visits, as well as more than 25,000 hospitalizations, in 10 states between mid-December 2021 and early March 2022, when the Omicron variant was dominant.
The researchers found that three shots of messenger RNA vaccines (either Pfizer or Moderna) were 83% effective in preventing emergency room or urgent care visits, followed by 79% for a Johnson & Johnson vaccine plus a messenger RNA booster. Two J&J shots were 54% effective, and a single J&J shot was 24% effective.
Shortly after the study's release on Tuesday, the CDC changed its recommendations to allow a second booster of the Pfizer or Moderna shots for people who got the J&J vaccine.
The CDC didn't formally recommend the second booster but said people can receive one if they choose, The Washington Post reported.
"Right now, there aren't recommendations for people who got two doses of J&J to get a third messenger RNA shot," William Moss, MD, executive director of the International Vaccine Access Center at Johns Hopkins University, told the newspaper.
Read more here.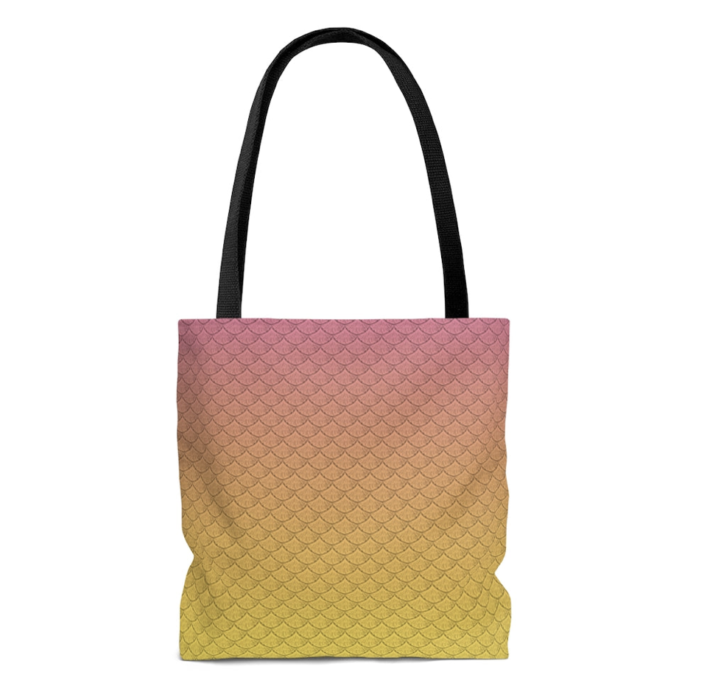 The Lemonade Mermaid Store
Unique gifts for Land or Sea Mermaids, Mer-pets and Little Mermaids!
Left: Our signature Fish Scales design tote bag in Citrus