The Florida Senate has passed a bill that intends to yank Disney's longstanding special status that has given it unique autonomy for decades in terms of self-governing.
The bill passed during a special session that Gov. Ron DeSantis (R) called after Disney publicly opposed and mislabeled Florida's new Parental Rights in Education law that prohibits schools from teaching sexually-charged themes and theories to young children.
Disney and other critics dubbed the bill "Don't Say Gay," though the bill does not address anything specific to gay people. The law was passed in response to parents objecting to their children being taught controversial ideologies about gender and sex-related topics.
If Florida's Republican-led House concurs with the Senate, it would toss out a special district established for Disney World in 1967 that allows the entertainment giant to be its own government including fire protection, emergency services, utilities, and planning on Disney World property, largely independent from typical local government oversight. Authority would revert back to Orange and Osceola counties.
DeSantis press secretary Christina Pushaw is quoted in The Epoch Times as saying: "It was unfortunate that Disney decided to wade into a political debate and attempt to overturn a common-sense law, enacted by a duly elected legislature and signed by a duly elected governor, with the support of the vast majority of Floridians. In fact, it was Disney that 'retaliated' by publicly vowing to 'repeal' or have the law 'struck down'."
Florida Rep. Spencer Roach (R-North Ft. Myers) tweeted: "If Disney wants to embrace woke ideology, it seem fitting that they should be regulated by Orange County."
Disney has continued to oppose the Parental Rights law, seeing it as an attack on gay rights, and says it hopes to help get the law reversed.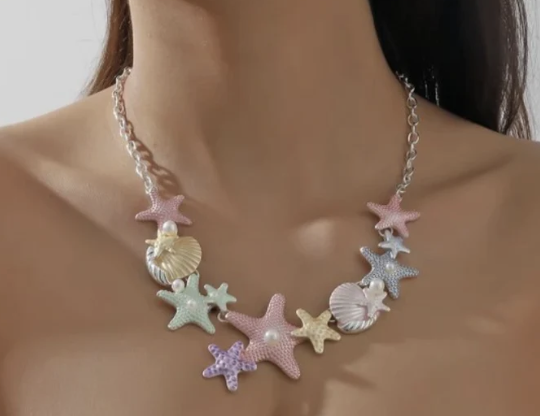 The Lemonade Mermaid Store
Unique gifts for Land or Sea Mermaids, Mer-pets and Little Mermaids!
Left: Pastel Beach Necklace $16