President Biden's job approval numbers have dropped sharply among young voters.
That's according to Gallup, which reports Biden's approval in that population is down roughy 20 points.
Older Americans are more likely to approve of the job Biden is doing.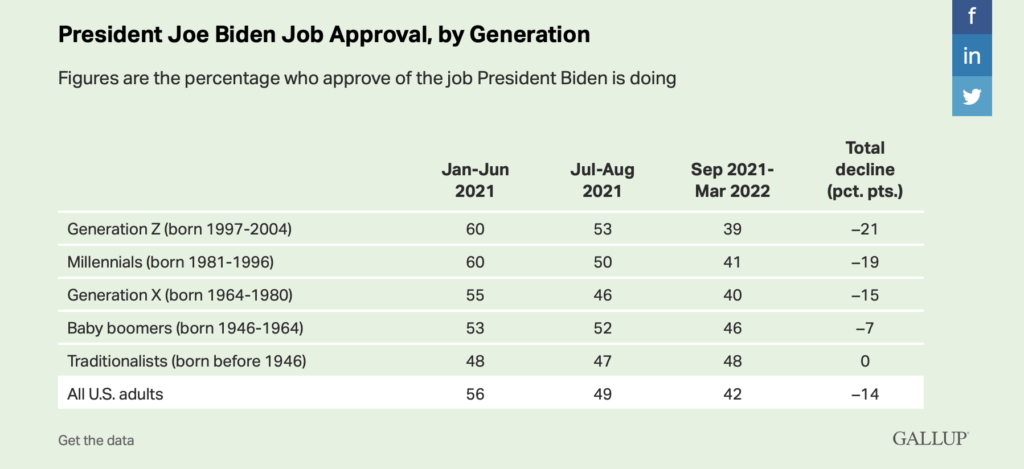 The following is more from Gallup:
Biden job approval down roughly 20 points among Gen Z, millennials
Traditionalists show no change in Biden job approval since early 2021
Younger adults now less likely than older adults to approve of Biden
WASHINGTON, D.C. -- Joe Biden's recent job approval ratings, which are averaging 14 points lower than those early in his presidency, have declined far more among younger than older generations of Americans. In fact, Biden's job approval has changed relatively little among baby boomers and not at all among traditionalists. As a result, older Americans are now more likely to approve of the president than younger Americans are.