The following is an excerpt from Gallup.
Months after the Taliban's takeover of Afghanistan, the country's economic prospects remain grim, with some estimates placing 97% of Afghans below the poverty line by mid-2022.
The latest Gallup data from Afghanistan offer a similarly bleak assessment, showing that Afghans surveyed as the Taliban took control in 2021 were almost universally struggling to get by on their household income.
Most were finding it difficult to afford food, and almost no one saw their local economy as getting better.
An estimated 95% of Afghans do not have enough to eat or enough money for food.
According to the World Food Programme, food prices in Afghanistan have risen by nearly 40% in the past eight months.
This situation is only likely to get worse as the effect of Russia's invasion of Ukraine ripples across global food markets.
Since the Taliban took over the country in August, the value of Afghan currency has declined precipitously, losing as much as 11% of its value against the U.S. dollar in a single day in December.
At the same time as the value of Afghans' money has dropped, unemployment has surged, with an estimated 500,000 Afghans having lost their jobs since the Taliban retook power.
Without a sustained, large-scale humanitarian intervention, conditions for the Afghan people will continue to deteriorate.
Such an intervention appears unlikely to happen anytime soon, with billions of the former government's assets still frozen. (Continued)
Read more here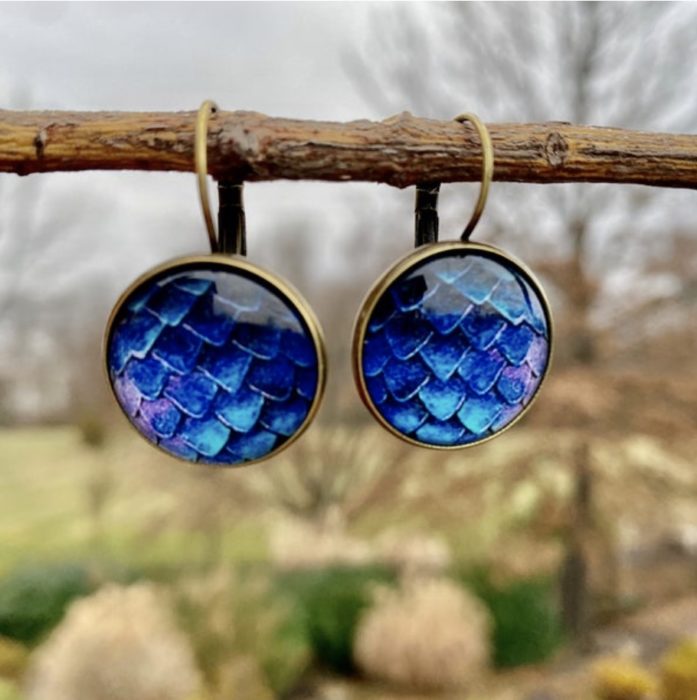 The Lemonade Mermaid Store
Unique gifts for Land or Sea Mermaids, Mer-pets and Little Mermaids!
Left: Our signature Blue Fins Earrings