The following is an excerpt from Gallup.
STORY HIGHLIGHTS
78% in U.S. approve of admitting up to 100,000 fleeing Ukrainians
Majorities of Democrats and Republicans back the proposal
Support is highest for any refugee situation Gallup has polled on
Seventy-eight percent (78%) of Americans say they would approve of allowing up to 100,000 Ukrainian refugees into the US as the process to do just that gets underway.
That's the highest level of public support for admitting refugees that Gallup has found in its polling on various refugee situations since 1939.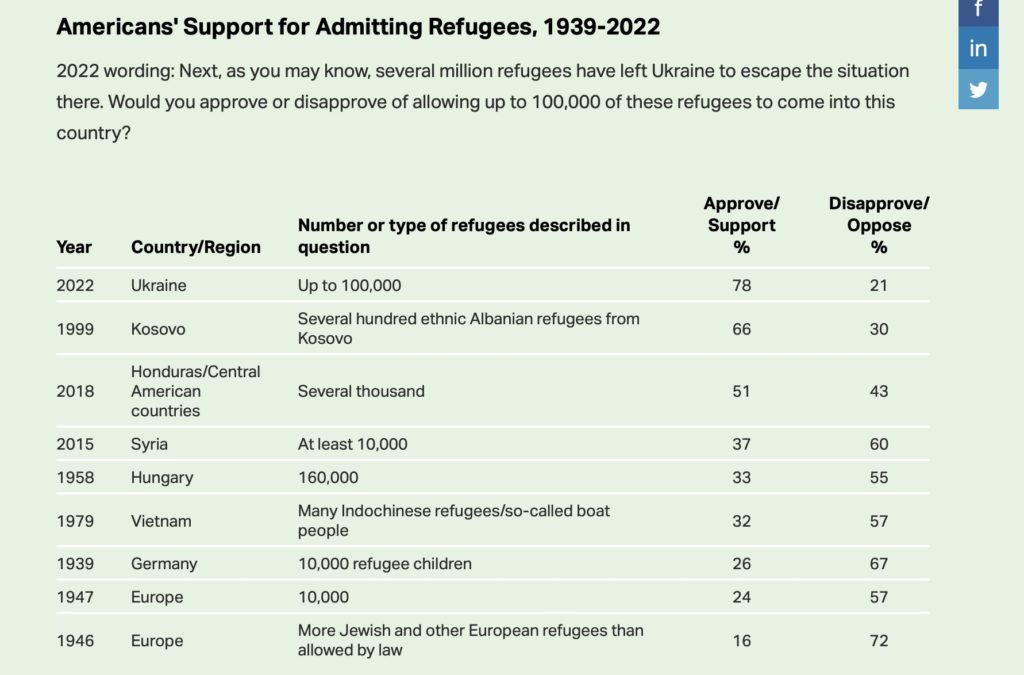 The United Nations estimates more than five million people have fled Ukraine, mostly entering Poland, Romania and other Eastern European countries. President Joe Biden has thus far committed to admitting up to 100,000 refugees into the United States, and on Friday announced a plan to expedite the steps Ukrainian refugees must take for legal entry. (Continued)
Read entire article here.