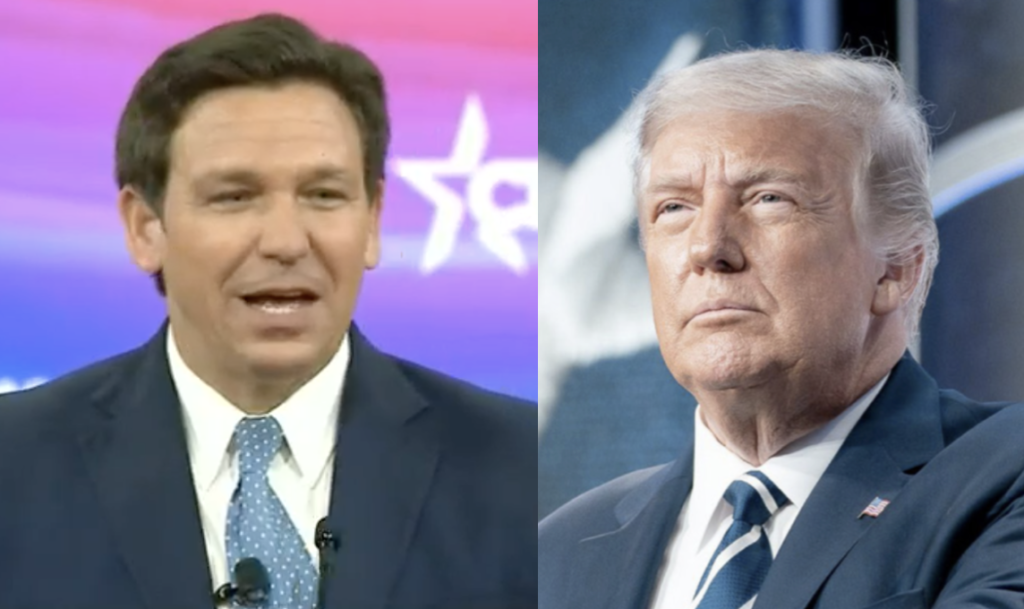 Donald Trump will likely beat Florida Governor Ron DeSantis in a bid for the Republican presidential nomination in 2024. That's if Trump decides to run.
That's according to Rasmussen Reports.
Among likely voters, 40% said they think Trump would beat DeSantis in a head to head competition.
About half that, 22%, say they think DeSantis would win and 23% say they don't think Trump or DeSantis would win the Republican nomination.
The final 15% said they aren't sure.