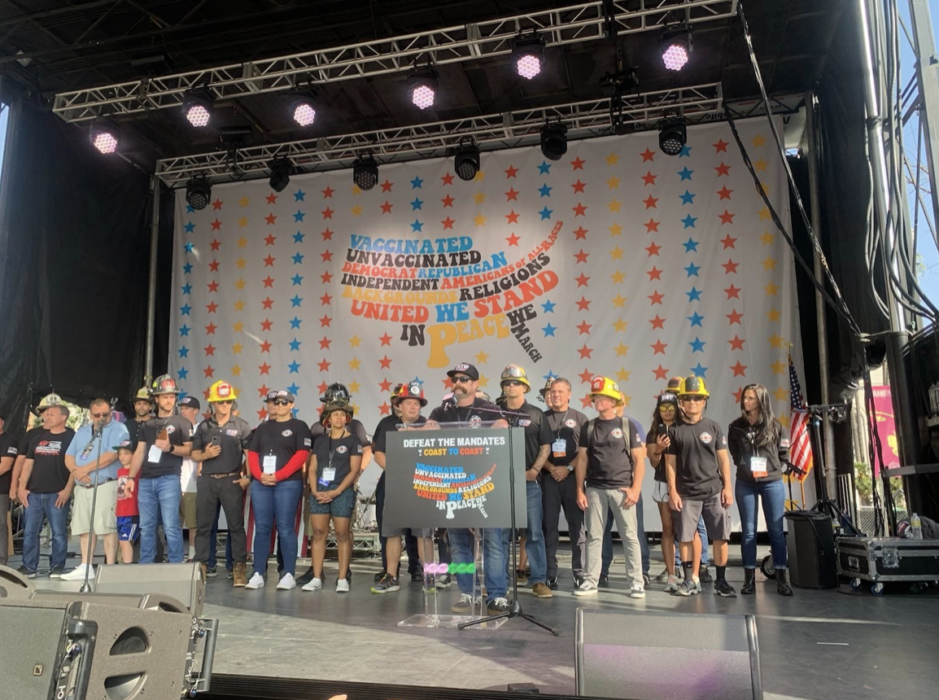 The following information is from "Defeat the Mandates," a large group of people who are against forced vaccination and mandates.
FAUCI FALLS * AMERICANS WIN
Defeat the Mandates Declares Victory
On ABC's This Week, Fauci states: Each individual is going to have to make their calculation of the amount of risk that they want to take. 
LOS ANGELES, CA, APRIL 11, 2022 - Following an intensive six-month campaign to pressure lawmakers and government agencies to drop government COVID mandates, this morning on ABC's This Week, Dr. Anthony Fauci complied.
Yesterday in Grand Park, Los Angeles, more than 25,000 Los Angeles residents rallied to demand that national and California lawmakers drop the mandates.
The Defeat the Mandates Campaign issued the following statement:
This is a victory for all Americans – from truckers to firefighters, doctors, nurses, military, educators, law enforcement, labor, artists, federal workers, schoolteachers, and millions of Americans who have taken a stand for freedom and smart science.
Now is the time for state legislatures to follow the lead of the President's top medical advisor and drop any state legislation that pushes for mandates and forced vaccinations of our children and ourselves.
Damaging, outstanding legislation California includes the following bills:
SB 871 - would require all children 0-17 to get the COVID -19 vaccine to attend childcare or school potentially without FDA approval. That bill also takes away any personal or religious belief exemptions,
SB 866 - would allow kids 12-17 to get the COVID-19 vaccine without parental consent,
SB 1464 - would force law enforcement officials to enforce public health orders,
AB 2098 - would reclassify the sharing of COVID-19 "misinformation" by doctors and surgeons as unprofessional conduct that would result in disciplinary actions; and
AB 1993 - would require all CA employers to require the COVID-19 Vaccine to work in the state, including independent contractors. And big penalties for companies who do not enforce it.