Pfizer had to hire 600 full time employees to handle all of the adverse event reports linked to their mRNA Covid-19 vaccine.
That's according to Pfizer documents recently uncovered by the vaccine choice advocacy group Informed Consent Action Network (ICAN).
The revelations were contained in an unredacted copy of a previously-produced document.
The lifted redactions reveal that within weeks of Pfizer's vaccine being administered pursuant to Emergency Use Authorization (EUA), Pfizer, apparently unexpectedly, had to hire 600 full time employees "to help alleviate the large increase of adverse event reports" being received by the company.
The report also noted "more are joining each month with an expected total of more than 1800 additional resources" to be onboarded by the end of June 2021.
Redacted Copy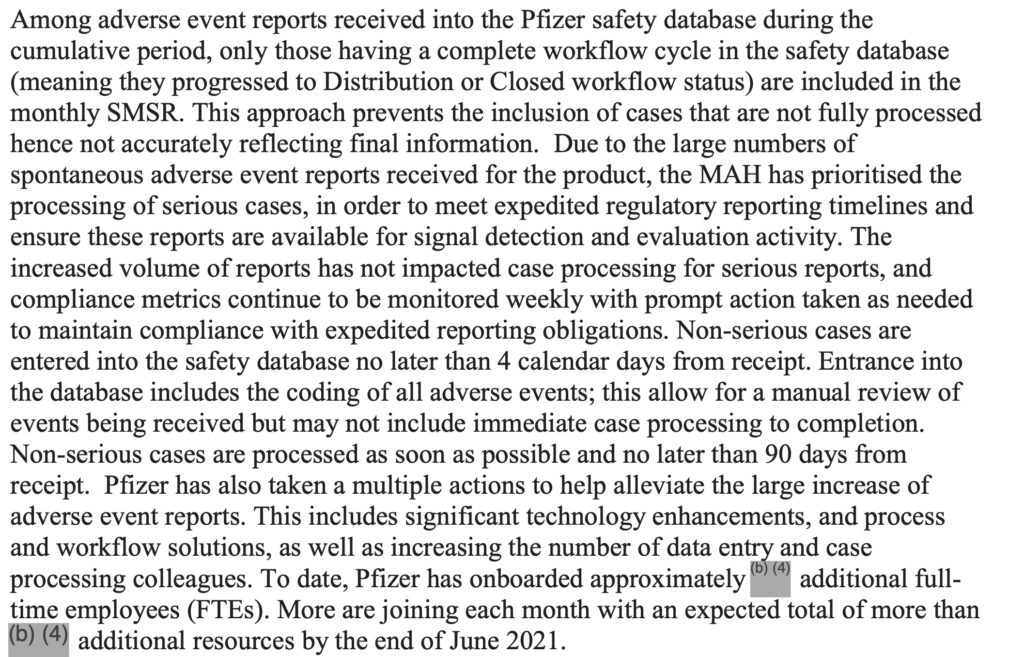 Unredacted copy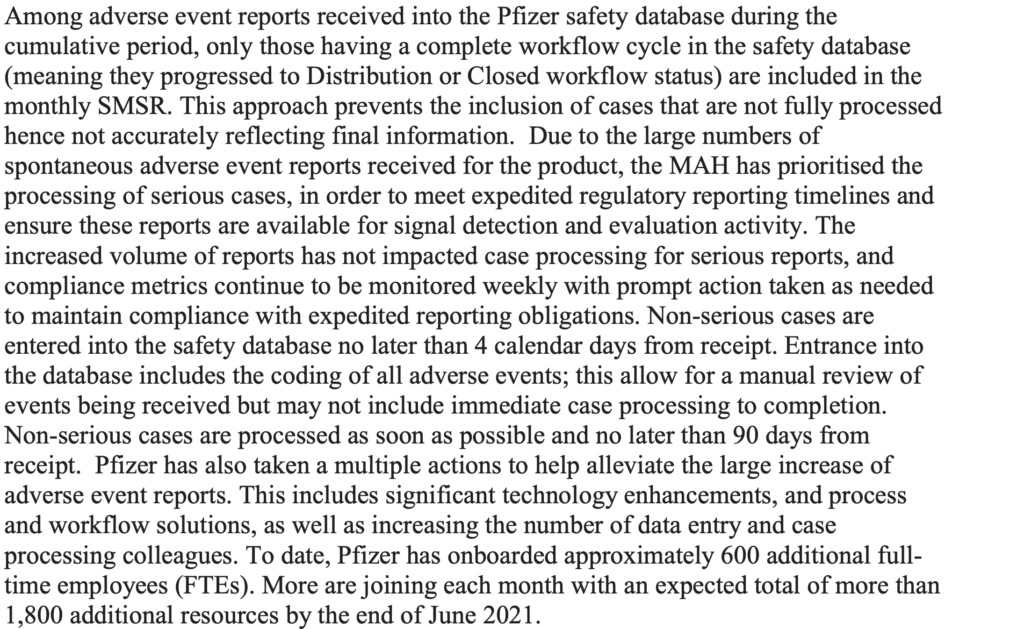 You can find the initial redacted copy of the report here and the unredacted copy here on page 6 of the document.
On the same page, the lifted redactions also reveal the number of doses that had been shipped as of the date of the report (just over 126 million), offering at least some denominator to assist in understanding the volume of reports following vaccination.

Notably, this is the number of doses shipped but the report does not disclose the number of doses administered by the date of the report.
ICAN says it will continue to monitor and review the incoming Pfizer documents that it is suing over to make public.
Visit the ICAN website for more information.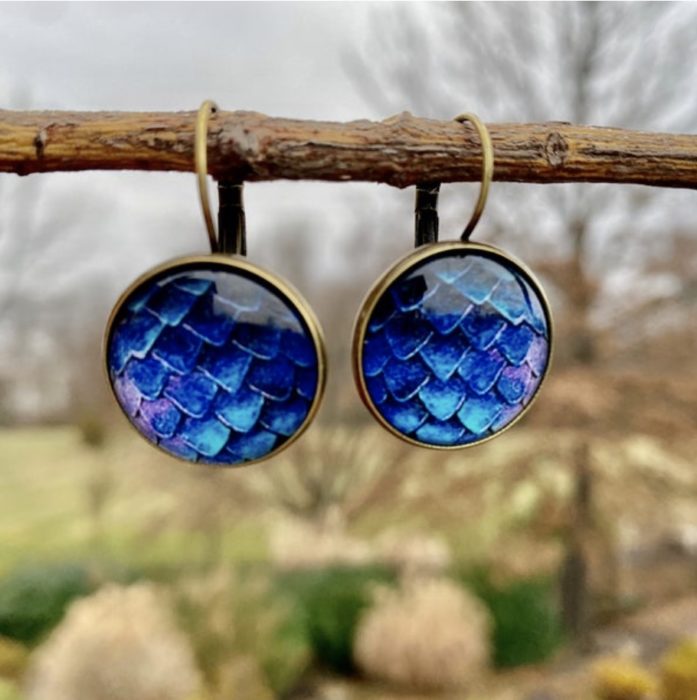 The Lemonade Mermaid Store
Unique gifts for Land or Sea Mermaids, Mer-pets and Little Mermaids!
Left: Our signature Blue Fins Earrings