The following is an excerpt from Yahoo News! via Associated Press.
U.S. airlines say they have hit a turning point: After a lousy first quarter, they expect to be profitable as Americans return to travel in the biggest numbers since the start of the pandemic.
American Airlines is the latest carrier to give a rosy outlook for the rest of 2022. American said Thursday that although it lost $1.64 billion in the first quarter, sales hit a record in March, and the company expects to earn a profit in the second quarter.
"Demand is as strong as we have ever seen it," American CEO Robert Isom told analysts.
American's upbeat view echoed similar comments from Delta Air Lines and United Airlines, which both predicted in recent days that they will earn full-year profits despite big losses in the first quarter.
The recovery is being powered by leisure travelers, but the airlines say they are seeing more business travelers.
American said overall business travel is 80% of pre-pandemic levels, dragged down by corporate travel, which is only 50% of 2019 levels.
Along with higher revenue, however, airlines face higher costs for fuel and labor. American's fuel bill more than doubled from a year earlier, and payroll costs rose more than 15%.
Airlines are also facing a limited supply of pilots, which could limit their ability to operate as many flights as they would like.
"The pilot shortage for the industry is real, and most airlines are simply not going to be able to realize their capacity plans because there simply aren't enough pilots, at least not for the next five-plus years," United CEO Scott Kirby told analysts Thursday.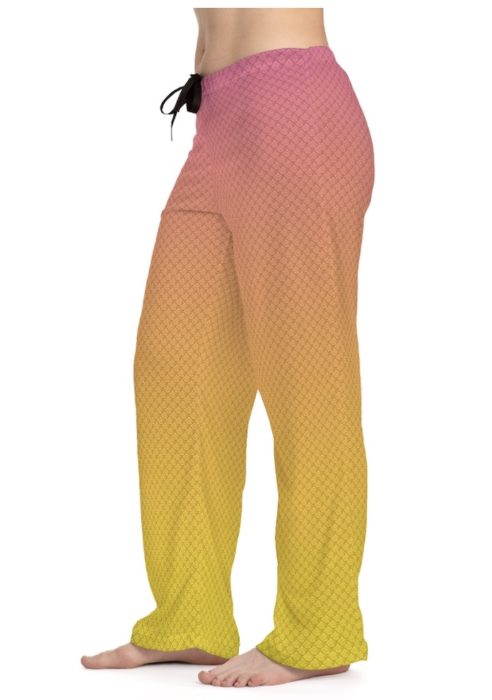 The Lemonade Mermaid Store
Unique gifts for Land or Sea Mermaids, Mer-pets and Little Mermaids!
Left: Our signature Fish Scales design PJ Pants in Citrus