Chief Justice John Roberts Statement
Democrat Leadership Statement
The Draft
The Politico Article
The Original Roe v. Wade Decision
Distance to Nearest Abortion Provider
Politico published a leaked draft Supreme Court document indicating the court intends to overturn the landmark Roe v. Wade abortion ruling, returning the power on that issue to each individual state.
Below is some of the key information in the discussion.
---
Read Chief Justice John Roberts' statement on the leak, and directing the launch of an investigation: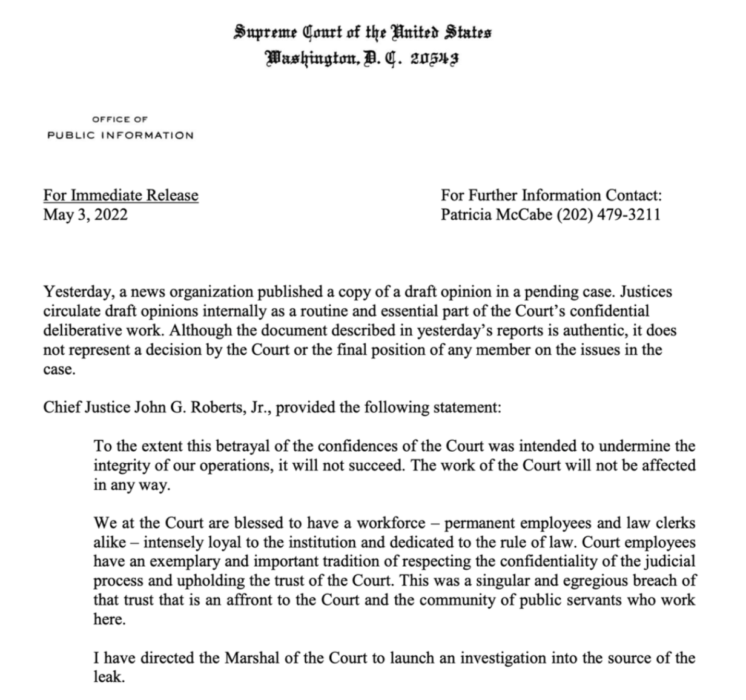 ---
Read Democrat leadership statement on the leaked draft:
Pelosi, Schumer Joint Statement on Reported Draft Supreme Court Decision to Overturn Roe v. Wade
MAY 2, 2022 PRESS RELEASE
Washington, D.C. – House Speaker Nancy Pelosi and Senate Majority Leader Chuck Schumer issued this statement following media reports of a draft Supreme Court decision overturning the landmark Roe v. Wade ruling:
"If the report is accurate, the Supreme Court is poised to inflict the greatest restriction of rights in the past fifty years – not just on women but on all Americans.
"The Republican-appointed Justices' reported votes to overturn Roe v. Wade would go down as an abomination, one of the worst and most damaging decisions in modern history.
"Several of these conservative Justices, who are in no way accountable to the American people, have lied to the U.S. Senate, ripped up the Constitution and defiled both precedent and the Supreme Court's reputation – all at the expense of tens of millions of women who could soon be stripped of their bodily autonomy and the constitutional rights they've relied on for half a century.
"The party of Lincoln and Eisenhower has now completely devolved into the party of Trump.  Every Republican Senator who supported Senator McConnell and voted for Trump Justices pretending that this day would never come will now have to explain themselves to the American people."
---
Read the Justice Samuel Alito-authored Supreme Court draft, dated as being circulated in February, at the Politico link here:
https://www.politico.com/news/2022/05/02/supreme-court-abortion-draft-opinion-00029473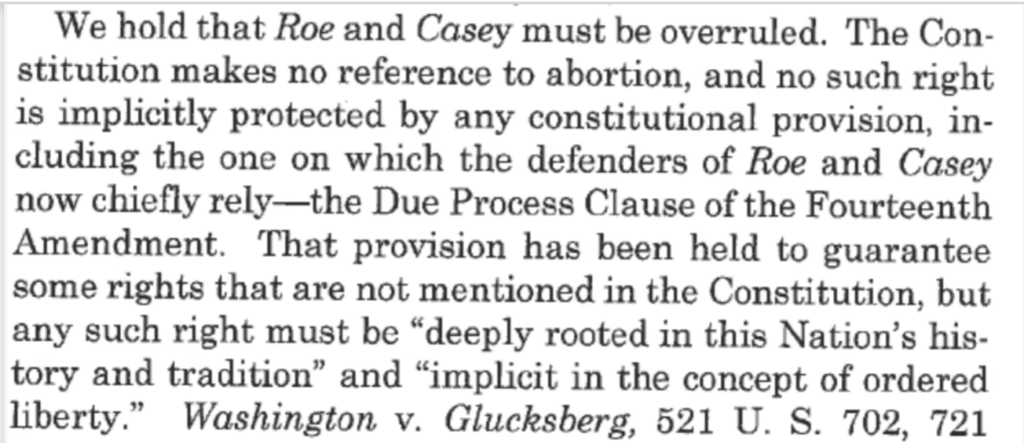 ---
Read the Politico article at the link below:
https://www.politico.com/news/2022/05/02/supreme-court-abortion-draft-opinion-00029473
---
Read the Roe v. Wade decision:
https://supreme.justia.com/cases/federal/us/410/113/
---
Map below courtesy of Axios. Read more here.