In a historic victory for the rule of a law, a California court has found the state's gender quota law for corporate boards unconstitutional.
This verdict comes on the heels of a similar ruling that found California's diversity mandate for corporate boards unconstitutional.
Judicial Watch filed the gender quota lawsuit in Los Angeles County Superior Court in 2019 on behalf of California taxpayers Robin Crest, Earl De Vries and Judy De Vries.
The lawsuit challenged a 2018 law, known as Senate Bill 826, which required every publicly held corporation headquartered in California to have at least one director "who self-identifies her gender as a woman" on its board of directors by December 31, 2019.
The law also required corporations to have up to three such persons on their boards by December 31, 2021, depending on the size of the board.
Judicial Watch argued that the quota for women on corporate boards violated the Equal Protection Clause of the California Constitution.
California Superior Court Judge Maureen Duffy-Lewis agreed with Judicial Watch and "determine[d] that SB 826 violates the Equal Protection Clause of the California Constitution and is thus enjoined."
According to the court's 23-page verdict:
"S.B. 826's goal was to achieve general equity or parity; its goal was not to boost California's economy, not to improve opportunities for women in the workplace nor not to protect California taxpayers, public employees, pensions and retirees."
Further, the court found that "putting more women on boards demonstrated that the Legislature's actual purpose was gender-balancing, not remedying discrimination…" And, "[t]here is no Compelling Governmental interest in remedying discrimination in the board selection process because neither the Legislature nor Defendant could identify any specific, purposeful, intentional and unlawful discrimination to be remedied," Judge Duffy-Lewis wrote.
The court also found that California had "offered the testimony of the stereotypical virtues of women such as "consensus builders" and "less risky behavior in investments...The Court is unpersuaded by this offer of stereotypes for a justification of S.B. 826." 
The court also found that Judicial Watch attorneys presented persuasive evidence in "ILLEGALITY OF ACTIVITY" (emphasis original) in the implementation of the gender quota mandate.
Read more about this case here: Robin Crest et al. v. Alex Padilla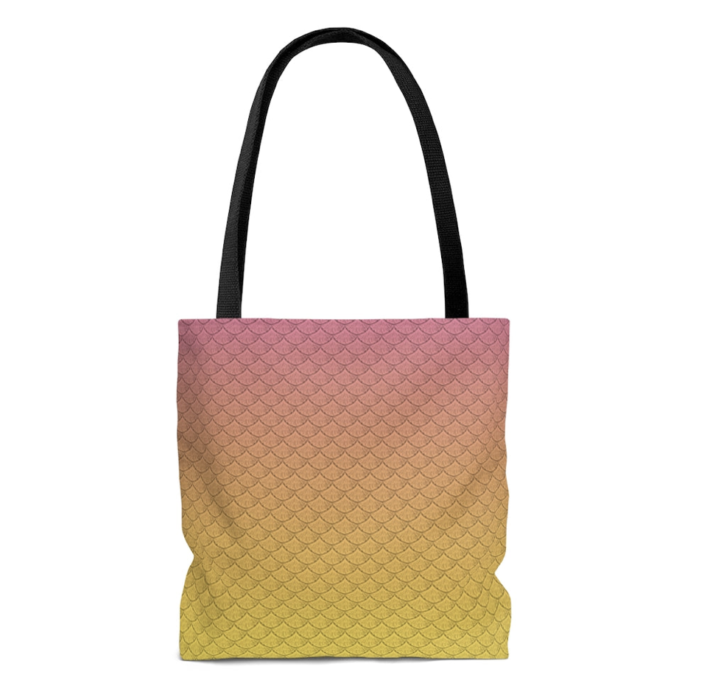 The Lemonade Mermaid Store
Unique gifts for Land or Sea Mermaids, Mer-pets and Little Mermaids!
Left: Our signature Fish Scales design tote bag in Citrus