The following is an excerpt from MedPage Today.
A significant proportion of Covid-19 transmission is asymptomatic or pre-symptomatic -- potentially as high as 60%, according to a 2021 JAMA Network Open modeling study.
That may be even higher now, as early reports have signaled a greater percentage of asymptomatic infections from Omicron than from previous variants.
That could have a lot to do with higher baseline levels of immunity in the population when that variant hit, Helen Chu, MD, MPH, an infectious diseases physician at the University of Washington School of Medicine, told MedPage Today.
Chu said the more exposure to Covid-19 that an individual has -- either in terms of prior infection or vaccination -- the broader the immunity and the better the ability to control the virus. In such cases, an individual is more likely to be asymptomatic or have mild symptoms, she said.
Estimates of asymptomatic disease rates with Covid-19 -- the proportion who are infected but never manifest symptoms -- have ranged from about 25% to 40% throughout the pandemic, with a number of papers, including one in the Annals of Internal Medicine, coming in at about a third of cases.
There are no data yet on whether Omicron's subvariants, such as BA.2 and BA.4 and BA.5, cause more asymptomatic infections, Otto Yang, MD, an infectious diseases physician at the David Geffen School of Medicine at UCLA, told MedPage Today.
But he also noted that high levels of population immunity puts the U.S. in a "completely different situation from earlier when there weren't vaccines and few people had been infected." (Continued)
Read full article here.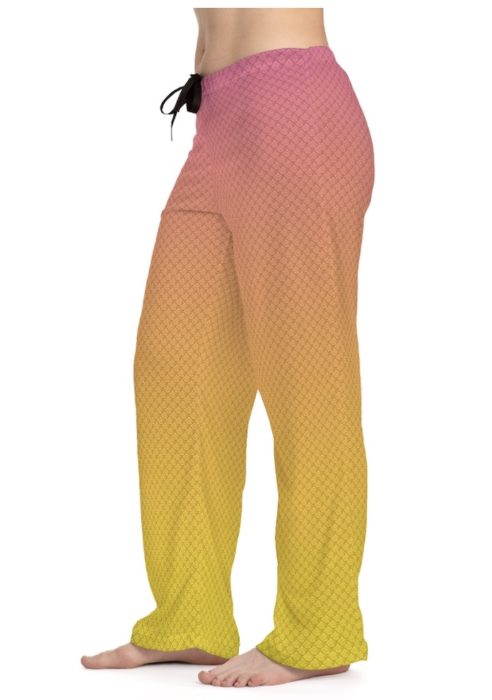 The Lemonade Mermaid Store
Unique gifts for Land or Sea Mermaids, Mer-pets and Little Mermaids!
Left: Our signature Fish Scales design PJ Pants in Citrus