The following is an excerpt from Gallup News.
About half of U.S. adults consider themselves members of the middle class, including 38% who identify as "middle class" and 14% as "upper-middle class."
Most of the rest describe themselves as either "working class" (35%) or "lower class" (11%), with relatively few, 2%, identifying as "upper class."
Middle- and upper-middle class identification remains lower than it was before the Great Recession. Since then, Americans have been more likely to call themselves members of the working or lower class.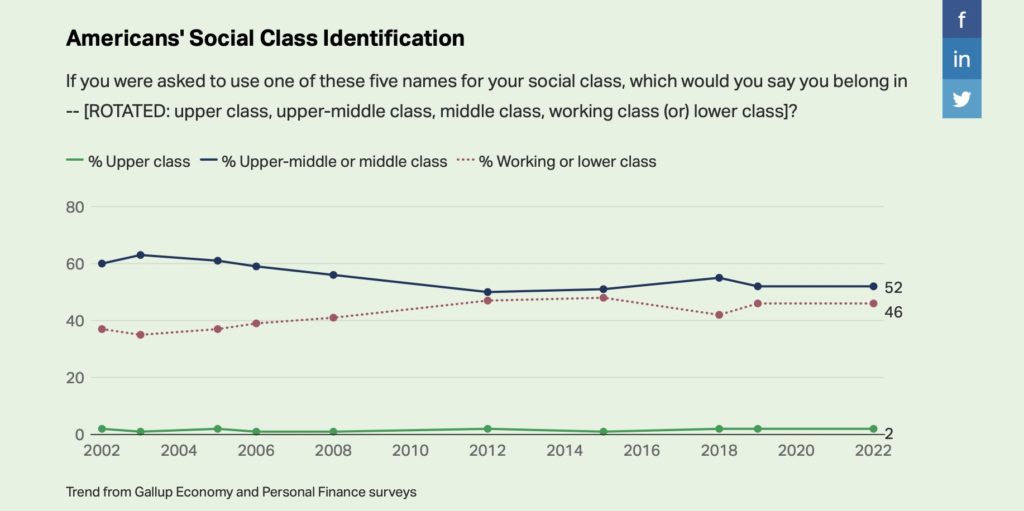 The latest data come from an April 1-19 poll.
Gallup asks Americans which of five named social classes they think they belong to. The names of the social classes are not defined for respondents.
Social-class identification has been stable between 2019 and 2022, even though Americans' ratings of their personal finances and the U.S. economy have gotten significantly worse during that time.
The Great Recession appears to have changed the way Americans think of their social class. On average, middle- and upper-middle-class identification among U.S. adults has been nine points lower after 2008 (52%) than it was previously (61%).
Meanwhile, working- and lower-class identification has increased by the same amount, rising from an average of 36% to 45%. A stable 2% has identified as upper class in both time periods.
Two subgroups -- middle-aged adults and people of color -- show above-average declines in middle-class identification.
Since the Great Recession, the percentage of 35- to 54-year-old Americans who identify as middle class or upper-middle class has declined 15 points (from 62% to 47%), and the percentage of people of color who do so has fallen 16 points (from 54% to 38%).
Read full polling results here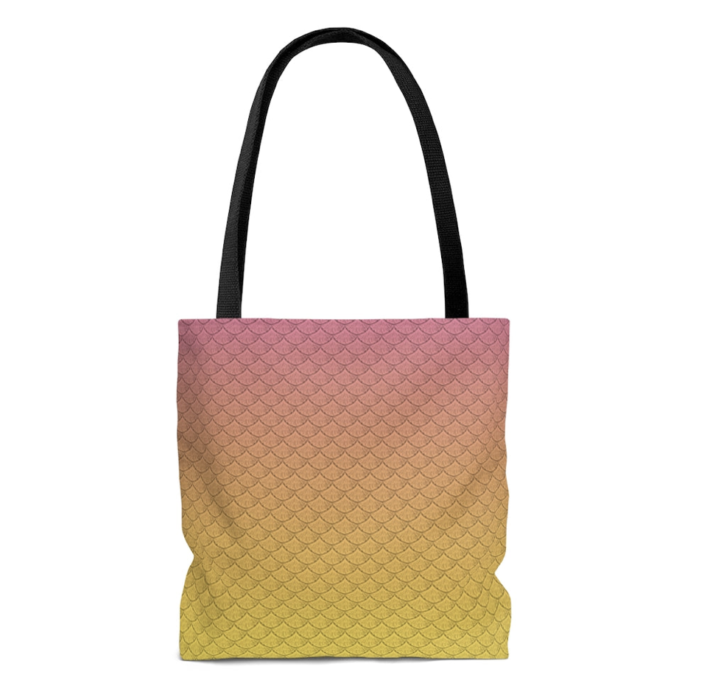 The Lemonade Mermaid Store
Unique gifts for Land or Sea Mermaids, Mer-pets and Little Mermaids!
Left: Our signature Fish Scales design tote bag in Citrus