The following is an excerpt from Gallup News.
Americans' assessments of the state of the U.S. and the job performance of President Joe Biden and Congress are largely negative as the nation continues to confront a panoply of serious issues.
Just 16% of U.S. adults are satisfied with the way things are going in the nation, and job approval ratings of Biden (41%) and Congress (18%) remain subpar and flat.
These latest data are from a May 2-22 Gallup poll that was conducted as the U.S. inflation rate remained near its highest point in 40 years, gas and food prices were skyrocketing, and supply chain issues persisted, including a shortage of baby formula.
In addition, Covid-19 infections were rising, and a racially motivated mass shooting in a Buffalo, N.Y., supermarket left 10 Black people dead.
With these issues weighing on their minds, 16% of Americans say they are satisfied with how things are going in the country, and 83% are dissatisfied.
This marks a six-percentage-point decline in satisfaction since April and is the lowest measure since after the U.S. Capitol riot in January 2021.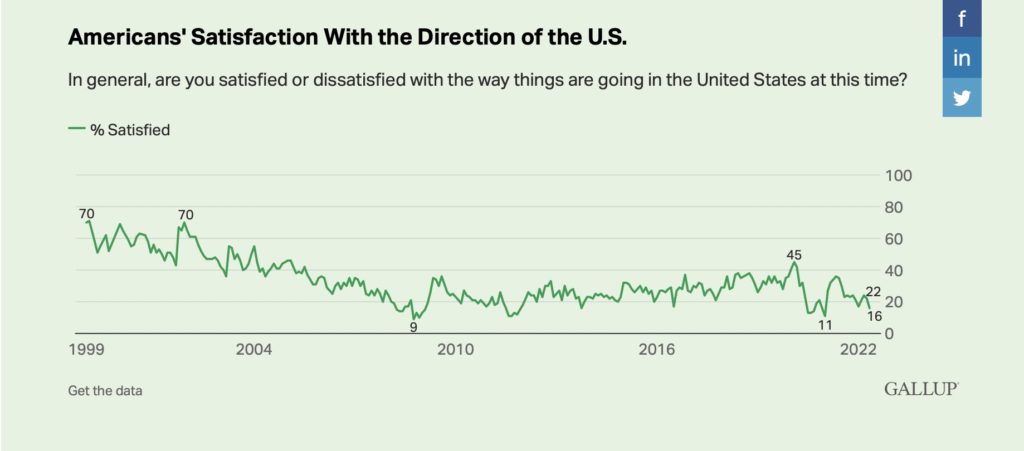 Democrats' satisfaction has fallen 14 points since April, accounting for most of the overall decline, and is now at its lowest point of Biden's presidency, while Republicans' and independents' views have not changed appreciably.
Currently, 24% of Democrats, 18% of independents and 4% of Republicans are satisfied with the direction of the U.S. (Continued)
Read full Gallup polling results here.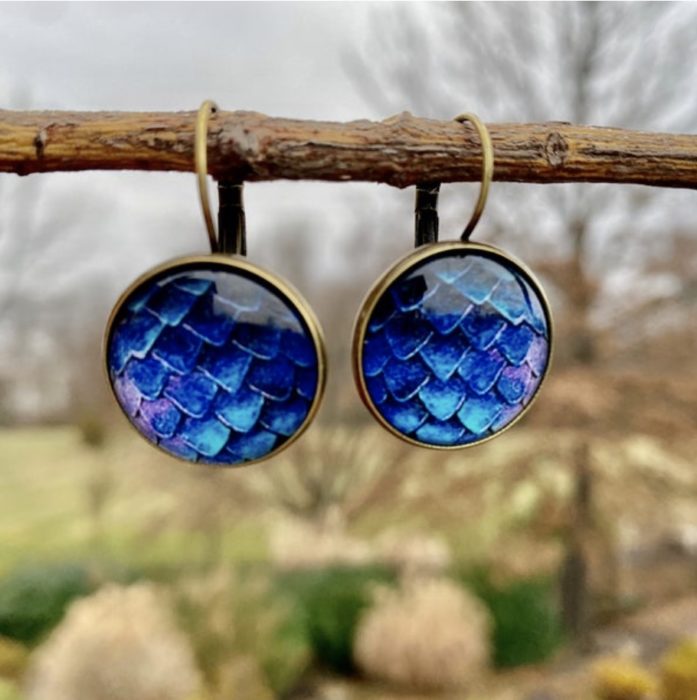 The Lemonade Mermaid Store
Unique gifts for Land or Sea Mermaids, Mer-pets and Little Mermaids!
Left: Our signature Blue Fins Earrings