The following is an excerpt from Gallup.
Many fewer Americans now than a year ago rate their financial situation positively and more say their finances are getting worse than say they are improving.
A record-high percentage mention inflation as the biggest financial problem facing their family.
These findings are from Gallup's annual Economy and Personal Finance poll, conducted April 1-19.
Forty-six percent of U.S. adults, down from 57% last year, rate their financial situation as either "excellent" or "good." The current figure is the lowest since 2015, though somewhat better than the low points in the trend registered between 2009 and 2012 when as few as 41% rated their finances positively.
Additionally, 38% of Americans describe their financial situation as "only fair," while 16% say it is "poor." The latter figure is nearly twice as high as last year's 9%, though slightly lower than the 19% who said so in 2009 and 2010.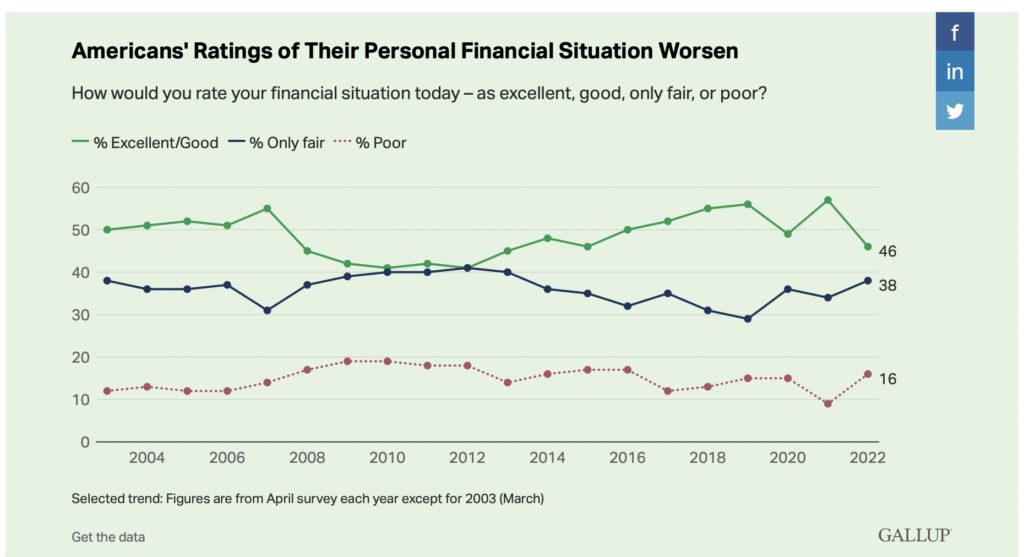 Meanwhile, 37% of Americans say their financial situation is getting better and 48% say it is getting worse, a reversal from last year when the majority said their finances were improving.
The current figures are similar to what they were in April 2020 during the early stages of the coronavirus pandemic as well as during the Great Recession in 2008.
In most years the question has been asked, Americans have been optimistic rather than pessimistic about the trajectory of their finances.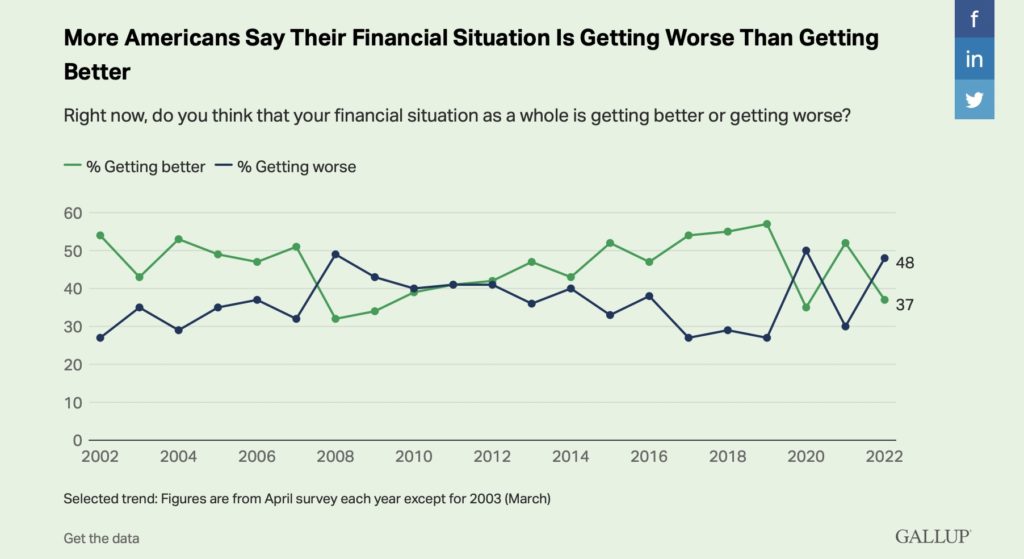 Read more here.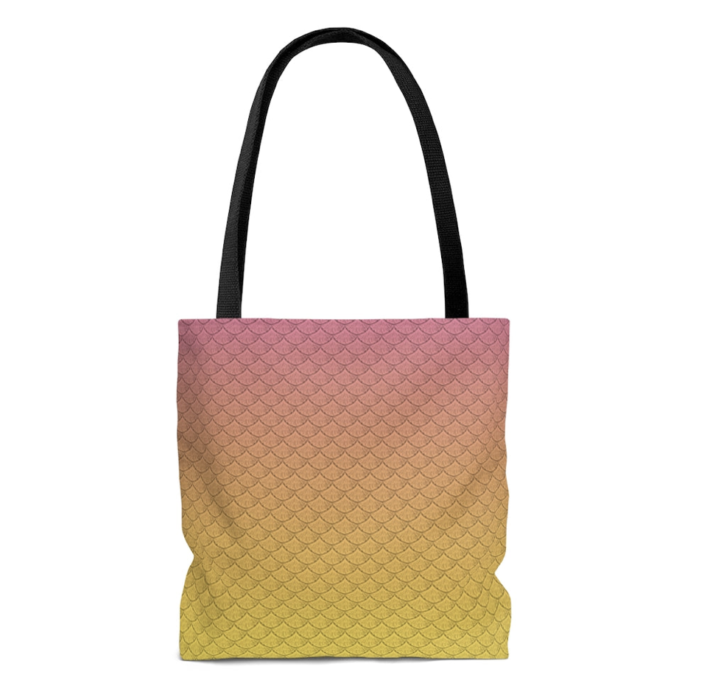 The Lemonade Mermaid Store
Unique gifts for Land or Sea Mermaids, Mer-pets and Little Mermaids!
Left: Our signature Fish Scales design tote bag in Citrus