Republicans have a six-point lead in their bid to recapture control of Congress. That's a loss of three points since last week. With the 2022 midterms about five months away, the "Generic Congressional Ballot" is now the closest it's been all year.
That's according to the latest Rasmussen Reports poll.
The survey finds that if the elections for Congress were held today, 47% of likely U.S. voters would vote for the Republican candidate, while 41% would vote for the Democrat. Four percent (4%) said they would vote for some other candidate, and another seven percent (7%) say they are not sure.
The Republican lead on the congressional ballot is due both to greater GOP partisan intensity and an 11-point advantage for Republicans among independents.
While 87% of Republican voters say they would vote for their own party's congressional candidate, 81% of Democrats said they would vote for the Democratic candidate.
Among voters not affiliated with either major party, 42% said they would vote Republican and 31% said they would vote Democrat; while 12% said they would vote for some other candidate and 15% described themselves as undecided.
Breaking down the electorate by income brackets, Republicans enjoy their largest advantage – 52% to the Democrats' 38% – among voters earning between $50,000 and $100,000 a year.
Democrats lead among those with annual incomes over $100,000.
Additionally, election integrity and security in the upcoming mid-terms is of high importance for American voters, as most voters still suspect there was cheating in the 2020 presidential election.
See more survey results here.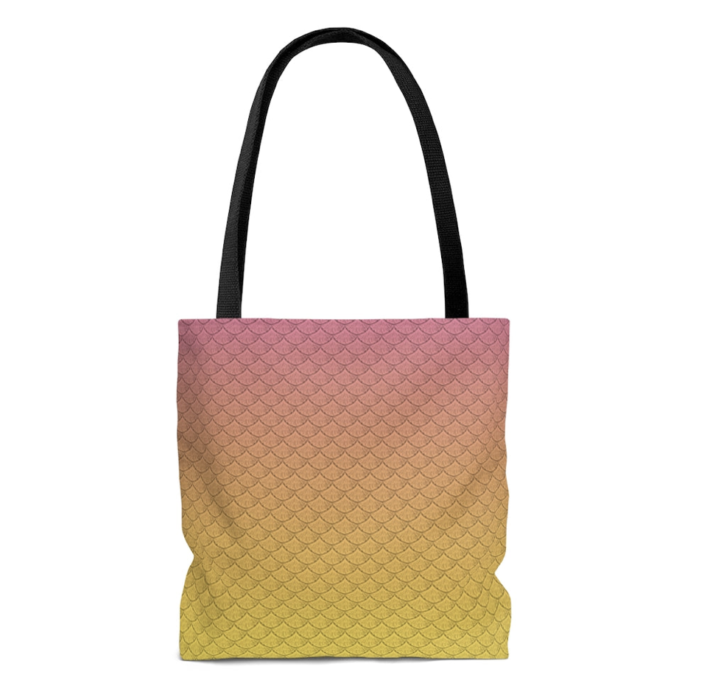 The Lemonade Mermaid Store
Unique gifts for Land or Sea Mermaids, Mer-pets and Little Mermaids!
Left: Our signature Fish Scales design tote bag in Citrus