Rather than demanding accountability, we've slipped into a 1984 sort of acceptance. Public shock and outrage over the known government abuses has morphed into a numb acceptance: Of course the government watches all of us.

Sharyl Attkisson, Nonpartisan Investigative Journalist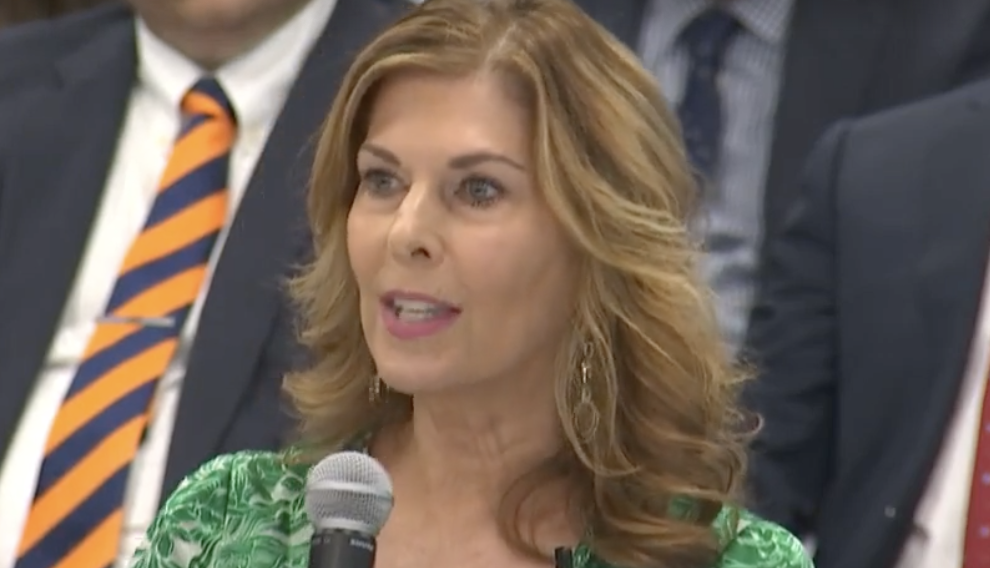 Copied below is nonpartisan investigative journalist Sharyl Attkisson's opening statement at a May 11, 2022 hearing on FBI misconduct.
Attkisson has an ongoing lawsuit regarding the government's spying on her and her family's computers while she was a CBS News correspondent.
Read more about Attkisson v. DOJ and FBI here.
James O'Keefe of Project Veritas also testified. He is being assisted by the American Civil Liberties Union (ACLU) in his case over FBI misconduct.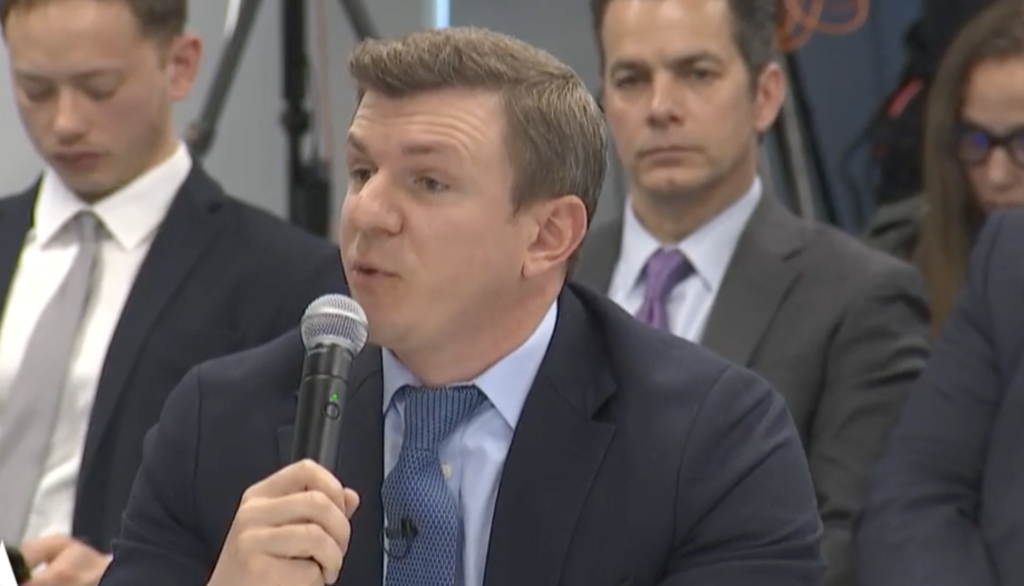 The hearing can be seen at the following link:
https://www.facebook.com/FreedomWorks/videos/2555702781230524
---
Sharyl Attkisson statement on May 11, 2022 at Freedomworks Congressional hearing
Our intelligence agencies, including the FBI, are made up of public servants paid with public money. They operate largely in the dark. Many do an awesome job.
Unfortunately, even the little evidence that's become public reveals disturbing facts: there are agents and officials who are capable of great abuses-- and it's not rare. And too often the whistleblowers get punished, while the abusers and criminals get a pass. The implicit message is lost on no one.
In 2001 under FBI Director Robert Mueller, new rules called Woods Procedures were imposed to stop FBI agents who'd repeatedly gotten caught submitting false information to the Foreign Intelligence Surveillance Court to spy on U.S. citizens.
The new protections require the FBI, all the way to the top, to strictly verify each fact in a wiretap application. But 15 years later we learned, after the fact, the FBI was still routinely violating these procedures likely on thousands of wiretaps. What's come of the misconduct and possible crimes implicating at least dozens of agents and officials, probably a lot more? Virtually nothing. Even Mueller stayed oddly silent on the FBI misconduct he surely would have uncovered in his 2017 investigation. Have those whose information was improperly obtained been notified and their illegally gathered improperly gathered information disclosed to them or destroyed? No.
In 2002, NSA whistleblower Thomas Drake revealed the agency was "fine [tuning] a new scale of mass surveillance" conducting "blanket surveillance" of "virtually all electronic communications going into or out" of Salt Lake City during the Winter Olympics. What came of that? The whistleblower was prosecuted for mishandling documents.
In 2009, FBI whistleblower Shamai Leibowitz accused intel agencies of serious constitutional violations and illegal "abuse of power." What came of that? He was prosecuted for leaking to the media.
As the government secretly expanded its surveillance powers in the name of national security, we discovered officials were even listening in on members of Congress— sometimes political rivals.
Someone illegally leaked information about private calls made by Democrats Jane Harman and Dennis Kucinich, and even leaked actual recordings of Kucinich calls with Libyan officials.
Government agents targeted journalists, too, with secret surveillance and subpoenas against then Fox News reporter James Rosen and 20 Associated Press reporters, and they secretly intruded upon and remotely monitored my computers and devices while I worked at CBS News.
An internal email by a global intelligence firm laid some blame at the feet of then Homeland Security adviser John Brennan. The 2010 email read:
"Brennan is behind the witch hunts of investigative journalists learning information from inside the beltway sources. There is specific tasker from the [White House] to go after anyone printing materials negative to the Obama agenda." 
As far as I  know, no Congressional committee or law enforcement agency bothered to investigate that, or even call and ask the authors of the email where they got their information.
Brennan went on to head up the CIA where questions continued to build.
Under his watch, five CIA officials improperly searched through staff emails of the Senate Intelligence Committee. Brennan denied it — but apologized after the CIA Inspector General investigated in 2014 and confirmed it had happened.
In a Senate hearing, Director of National Intelligence James Clapper denied there was any mass surveillance on innocent U.S. citizens. A short time later, in June 2013, NSA whistleblower Edward Snowden proved Clapper's testimony false.
Between Snowden and WikiLeaks, the lid was blown off how massive and intrusive the government's surveillance dragnet had grown.
Among other things, we learned intel officials had secretly granted themselves permission to not just spy on US citizens, a practice once considered strictly, constitutionally, off limits… but they had instituted a generous "two hop rule." That means through a single warrant, government agents could capture phone calls, texts, emails and bank records from people "two hops" away: all of the wiretapped person's contacts— "one hop" —and everybody who contacts those people or even visits their Facebook pages or websites—two hops.
In this way, one analysis found intel agencies could use one legal wiretap to access to 25,000 people's phones. Consider at least a half dozen Trump officials were caught in the FBI surveillance dragnet, according to news reports; each one would enable intel officials to listen in on Trump without ever getting a legal wiretap on him.
How is it that America can find itself in a position so chillingly similar to that in North Korea and the former Soviet Union where people believe government intel agencies are untouchable… not serving the public good but to be feared… more powerful than any entity that would watchdog or control them?
Calling them "the world's most powerful intelligence agencies," Snowden noted they are "such powerful adversaries that no one can meaningfully oppose them. If they want to get you, they'll get you in time." 
President-elect Donald Trump received a similar warning from Senate leader Chuck Schumer after Trump criticized sitting intelligence officials. "You take on the intelligence community — they have six ways from Sunday at getting back at you," Schumer said.
Sure enough, as Justice Department Inspector General Michael Horowitz found, the FBI and "three separate hand-picked investigative teams" committed egregious errors in targeting Trump associates for investigation and surveillance during the 2016 campaign.
Meantime, less than two weeks before the 2016 election, the FISA Court's lead judge Rosemary Collyer secretly slammed Obama intel officials for a series of surveillance violations. In a document made public after the election, she accused the NSA of "institutional lack of candor, a very serious Fourth Amendment issue" and demanded fixes.
We learned Obama officials secretly listened in on conversations between Trump officials and others, including at Trump Tower; and wiretapped Trump campaign volunteer Carter Page for a year, continuing the surveillance under President Trump. To get the wiretap, an FBI lawyer doctored a document. Think of the institutional corruption this betrayal of public trust requires. Once revealed, it was treated as if it were little more than a jaywalking violation. The FBI attorney, Kevin Clinesmith, was allowed to plead to a minor charge with no prison sentence with no apparent effort to hold those who took part accountable.
And the FBI used evidence that turned out to be unverified political opposition research bought by the Clinton campaign and delivered to the FBI and the media. The FBI response seems to be, "How are we, the FBI, to be expected to check the sources of political information that comes to us from political operatives?"
Since then, in speeches and Congressional testimony, FBI Director Christopher Wray falsely claimed there's never been any abuses of surveillance authority known as "702" although the court has documented numerous examples.
And we've remained successfully distracted by one intel propaganda campaign after another. Snowden is charged with three felonies in his absence from the U.S. WikiLeaks founder Julian Assange has been destroyed. And the information both of them revealed — is seemingly deposited down the memory hole.
Snowden described his worst fear as that people will see "the lengths the government is going to to grant themselves powers, unilaterally, to create greater control over American society and global society but they won't be willing to take the risks necessary to stand up and fight to change things, to force their representatives to actually take a stand in their interests."
Rather than demanding accountability, we've slipped into a 1984 sort of acceptance. Public shock and outrage over the known government abuses has morphed into a numb acceptance: Of course the government watches all of us.
After CBS News officially announced the spy operation against me, I attended an investigative journalism conference where one executive from each major news network pulled me aside and told me they felt certain the government was surveilling them, too. Imagine how this impacts what we report, what our bosses allow us to report.
The institutions responsible persist long beyond any sngle administration. I don't know how at this late date these problems can be fixed, short of reinventing our intelligence infrastructure and of course depending on who reinvents it, matters could become even worse.
We do know one thing: the current path leads only to continued escalation in abuses.
Want to help? Donate to Attkisson's Legal Fund here