The following is an excerpt from Just the News.
A group of military doctors alarmed by reported spikes in service members' miscarriages, myocarditis, cancer and other serious issues in the first year of Covid-19 vaccine availability no longer trust the military's medical database, one of them told Just the News.
Lt. Col. Peter Chambers said he was now giving potential vaccine-injury cases, from his own practice and that of colleagues, directly to Sen. Ron Johnson for the Wisconsin Republican's ongoing pressure on the Department of Defense (DOD) to end Covid vaccine mandates.
Their last rendezvous was a few weeks ago in Dallas, where Chambers is based, the retiring Green Beret surgeon and Purple Heart recipient said in a phone interview this week.
All service members have signed a release for their records, which include case numbers but not names, to be shared, Chambers said.
Johnson's office confirmed the meeting, telling Just the News the senator "has acknowledged and given those with vaccine injuries a platform to share their stories," including doctors. "His goal is to get them the treatment they need."
DOD took down, edited and restored the Defense Medical Epidemiology Database earlier this year after whistleblowers including Chambers testified on the reported spike in a legal challenge.
The department told PolitiFact — not Johnson, who had sent two letters on the matter — the 2021 spike was the product of a "glitch" that caused severe underreporting of 2016-2020 figures.
That would mean the military underreported cases by about 20 million a year during that period, whistleblower lawyer Tom Renz said.
Johnson responded by demanding DOD preserve unaltered records, which a DOD spokesperson said had happened.
Chambers said he developed demyelination after getting the Moderna vaccine in January 2021, which led him and Lt. Col. Theresa Long, another whistleblower, to review DMED. (Continued)
Read full article here.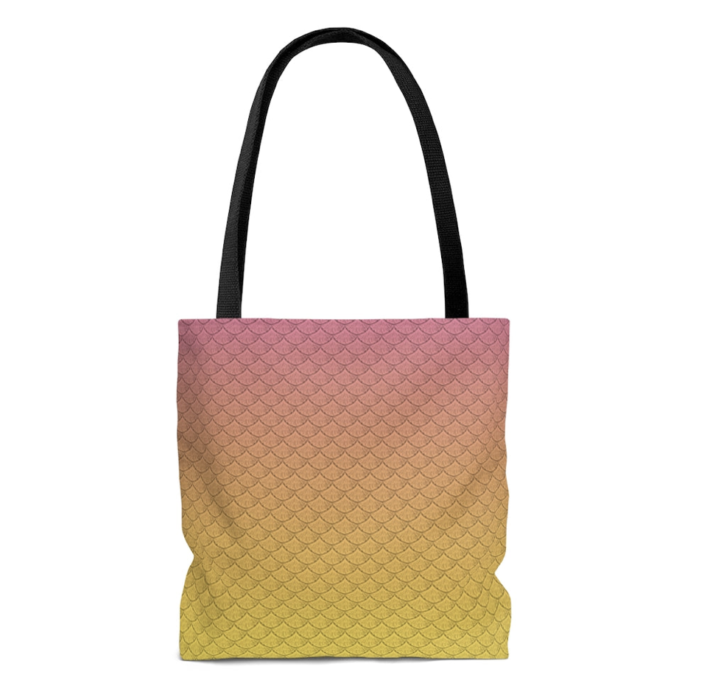 The Lemonade Mermaid Store
Unique gifts for Land or Sea Mermaids, Mer-pets and Little Mermaids!
Left: Our signature Fish Scales design tote bag in Citrus