Two talented reporters at the University of Florida (UF) have received the first ION Awards and the cash prizes that go along with it.
The purpose of the awards, established by investigative journalist and UF Journalism alum Sharyl Attkisson is to encourage investigative and original student news reporting during a time where the news environment is becoming increasingly managed.
Read the UF announcement here.
First place, with a cash prize of $3,500 donated by Attkisson, is awarded to Tristan Wood for his series on college professors at Florida State University found guilty of sexual misconduct with students.
To enter the professional ION awards now, deadline May 30, click here.
Honorable mention, with a cash prize of $1,500 donated by Attkisson, is awarded to Elise Elder for her report: "Former NYPD officers in Florida heralded by DeSantis include Surprises."
"I couldn't be prouder of the students who are recognized in the inaugural year of this award," said Attkisson. "I'd like to thank the judges at UF who gave their time to assess a number of strong entries. I'd also like to send appreciation to Professor Ted Bridis for assisting in getting the ION Awards off the ground and implemented. Under his tutelage, as well as that of the other fine professors in the UF Journalism and Communications College, students are performing professional-level and important off-narrative, original journalism."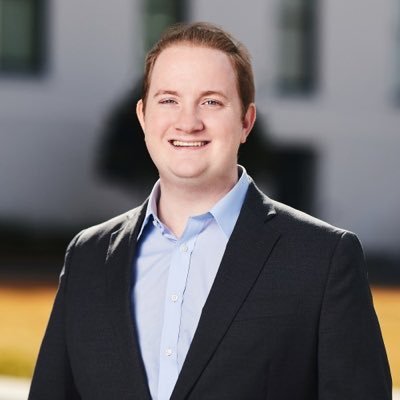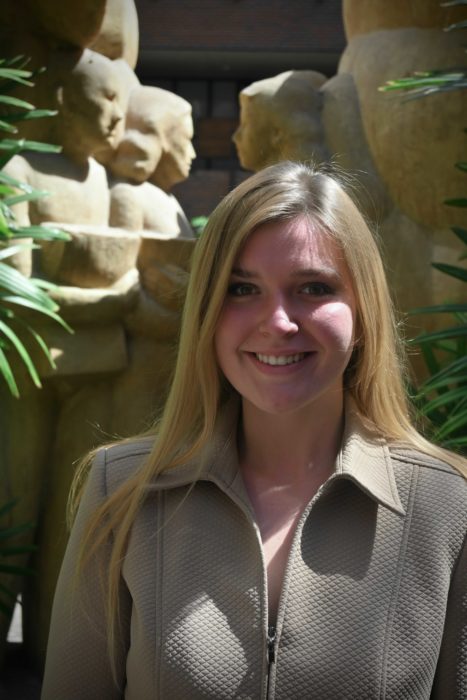 ---
Here are some judges' comments on the winning entry from Tristan Woods.
"This is a really good story/series…. Clearly, it had an impact because the UWF decided to stop using one of the professors."
"Amazing reporting on such a delicate subject."
"Your investigation truly held the powerful accountable. Well done."
Here are some judges' comments on the entry from Elise Elder.
"Kick-ass story here. Absolutely super work."
"I would like to believe the story encouraged police departments to scrutinize potential NYPD officers coming here more carefully."
"Way to go far beyond the headlines and scope out the records of the officers the governor was lauding. Always more to the story. Well done holding the powerful accountable."
Attkisson is also providing cash prizes for student ION Awards at Diablo Valley College, where she serves as a journalism adviser. And she recently opened a separate ION Awards competition for professional journalists with a deadline of May 31. She has funded numerous initiatives designed to try to help improve the journalism landscape during a challenging time. Recipients include the Brechner Center for Freedom of Information at the University of Florida, numerous Freedom of Information initiatives, Project Censored, and various journalism programs.
Winning Articles
Nov. 16, 2021
https://www.wuft.org/news/2021/11/16/fsu-determines-three-professors-guilty-of-sexual-misconduct-with-students/
FSU determines three professors guilty of sexual misconduct with students
By Tristan Wood
November 16, 2021 Education, Fresh Take Florida, Law and public safety
Florida State University quietly fired one professor, suspended another who resigned a few months later and allowed a third to remain on the job after it was determined they committed sexual misconduct in separate incidents with students, according to disciplinary records.
One took a part-time job teaching at another Florida university.
The formal investigations were all previously undisclosed. At least one ran until this summer. In each case, investigators concluded that the three faculty members violated the university's sex discrimination and sexual misconduct policies. FSU made no announcements about the cases or outcomes.
The investigative reports were obtained under Florida's public records law. One of the cases illustrates differences in rules at Florida's public universities and colleges regarding professors who have relationships with students: Some allow them in certain circumstances; others ban them.
The university fired Ross May, 38, its associate director of FSU's Family Institute, which studies how parents can develop healthy environments for their children, over allegations that May pressured a student to get drunk, hugged her "in a forceful way" in a photograph and bet another student $50 he could have sex with her by the end of the semester. The incidents allegedly occurred during 2019, and the investigation was completed in May 2020.
May is currently teaching two classes online at the University of West Florida, according to documents obtained from the university. In an academic paper he published earlier this month with Frank Fincham, the Family Institute's director, May said he was working as a researcher at the MD Education Institute in Miami, which he said was now defunct. In another paper he published this year with Fincham, on the subject of divine forgiveness, May was listed as working with the Healthy Relationships and Lifestyle Center in Broomfield, Colorado.
May said in an interview he agreed to leave FSU despite what he called unfounded conclusions from the investigation. "I honored their decision, and I was satisfied with vacating my position." He added, "As someone who has spent considerable time trying to empirically understand the process of forgiveness, I apologize to anyone that might have felt slighted during the investigation, and I wish them well in their endeavors."
Another professor, David Gilbert, 62, said he was suspended without pay for two weeks and later resigned after a graduate student accused him of sending her a sexually explicit email in January 2020. In the email, Gilbert described an erotic dream that included the student, and said he hoped something like that would happen in the future.
"Us 'mature' guys like to work slowly – take our time and savor every minute," he wrote,according to the investigative report.
Gilbert had been the university's J. Herbert Taylor distinguished professor of molecular biology.
Gilbert also told the student he had named his sailboat "Blow me," and invited her to travel to Japan with him, after he had separated from his wife, the report said. He was also accused of speaking derisively about former President Donald Trump, telling a student "she must be a Trump supporter in an insulting way," the report said.
Another person at Florida State warned Gilbert, "Just watch you don't get MeToo'd," the report said — a reference to the social justice movement against sexual abuse and sexual harassment by employers that went viral in 2017.
Gilbert resigned a few months after the investigation concluded in April 2020 and is now a senior investigator at the San Diego Biomedical Research Institute.
Gilbert acknowledged to investigators he sent the sexually inappropriate email and another one like it, jokingly invited students to Japan and kissed a student on her neck. He said some other accusations were "hearsay, taken out of context, or false." He said some of his behavior was caused by poor judgment after he separated from his wife and his son died by suicide, and said he was seeking therapy, according to the report.
Gilbert said in an interview that he was honest to investigators, had apologized to those involved and accepted the university's two-week suspension before he resigned later.
The third investigation involved John "Read" Gainsford, a music professor still working in the College of Music. The university concluded after its investigation completed in July that Gainsford had improper sexual relationships with at least three students, even though he did not instruct or supervise them, because he holds "considerable institutional authority and influence within the college and subsequently over all College of Music students."
During the investigation, Gainsford described one relationship as "friends with benefits" – meaning a sexual relationship without serious commitment – with a College of Music student he met on the Grindr online dating app. He said he also had a relationship with another student who he later married.
Gainsford acknowledged to investigators that such relationships were unwise.
"Students gossip among themselves and no good can come of that," he said.
The student who initiated the investigation accused Gainsford of non-consensual sex on at least five occasions – including once when the student had blacked out from drinking, the report said, but the university concluded that was unsubstantiated. During Florida State's questioning about those incidents, Gainsford said "that is not how I remember things," and said he would never have nonconsensual sex with anyone.
Florida State also concluded that Gainsford did not create an intimidating, hostile or offensive environment because it was "more likely than not" that the student had agreed to Gainsford's requests for sex.
Gainsford emphasized in an interview that he was cleared of the allegations of sexual assault and creating a hostile educational environment, and declined to discuss the investigation further. "I was cleared of the allegations made," he said.
Florida State permits professors to become involved in relationships with students as long as professors don't have any supervision or authority over them, such as awarding them grades. In those cases, faculty are required to disclose the relationship to their department supervisors. The University of Florida in 2019 imposed an outright ban on sexual or romantic relationships between faculty and undergraduate students, regardless of circumstances.
Story 2
Nov. 19, 2021
https://www.wuft.org/news/2021/11/19/florida-university-says-wont-employ-professor-guilty-of-sexual-misconduct-reviewing-its-hiring-practices/
Florida university says it won't employ professor guilty of sexual misconduct, reviewing its hiring practices
By Tristan Wood
November 19, 2021 Education, Fresh Take Florida, Statewide
A Florida university confirmed Friday it will not employ next semester a former Florida State University professor who took a job there teaching after he was found guilty of sexual misconduct with students. It also said it was exploring how to overhaul its hiring practices to avoid similar issues in the future.
The University of West Florida in Pensacola said it had been unaware of the investigation at Florida State into Ross May, 38, when it hired him part time to teach two online classes after FSU had fired him. The university said in a statement it was reviewing how it examines the backgrounds of its instructors.
"The safety and well-being of UWF students in the classroom and online is the highest priority for the university," spokeswoman Brittany Sherwood said.
May, the former associate director of FSU's Family Institute, was among three FSU professors identified earlier this week who FSU had determined committed sexual misconduct in separate incidents with students. It fired May, suspended another who resigned a few months later and allowed a third to remain on the job. The most recent investigation concluded over the summer.
FSU fired May over allegations he pressured a student to get drunk, hugged her "in a forceful way" in a photograph and bet another student $50 he could have sex with her by the end of the semester. The incidents allegedly occurred during 2019, and the investigation was completed in May 2020.
May did not immediately respond to an email inquiry about UWF's statement.
May said previously that he had agreed to leave FSU but called its investigation conclusions unfounded. "I honored their decision, and I was satisfied with vacating my position." He added, "As someone who has spent considerable time trying to empirically understand the process of forgiveness, I apologize to anyone that might have felt slighted during the investigation, and I wish them well in their endeavors."
UWF's provost, George Ellenberg, said the university had been unaware of the FSU misconduct investigation and the university's findings when it hired him. He also said the university was reviewing its hiring processes.
For new hires, the university verifies employment and educational references and checks for criminal convictions, Sherwood said. It does not check to see whether applicants with previous college teaching experience have been the subject of Title IX investigations by their former employers.
May has maintained a working relationship with some members of FSU's faculty after his firing. He published an academic paper earlier this month with Frank Fincham, the Family Institute's director. He also published another paper earlier this year with Fincham.
Florida State faced widespread criticism earlier this year after new disclosures over its handling of a case against another professor, who was accused of an inappropriate sexual relationship with a visiting female international student.
The professor – who had already been counseled about sexual misconduct involving students in 1991 and 2005 – retired last year before FSU investigated the latest allegations, and the school dropped the case.
Responding to this week's reports about the three professors, FSU said Friday that sexual misconduct was not tolerated and said there were many ways for people to report concerns. Until this week, the formal investigations were all previously undisclosed, and FSU had made no announcements about the investigations.
"As was demonstrated in these cases, it is important that possible violations of the university's sexual misconduct policy are promptly reported so that the university can take immediate and appropriate action," FSU spokesman Dennis Schnittker said.
---
Former NYPD officers in Florida heralded by DeSantis include surprises
By Elise Elder
November 22, 2021 Fresh Take Florida
https://www.wuft.org/news/2021/11/22/former-nypd-officers-in-florida-heralded-by-desantis-include-surprises/
New details are emerging about the newest dozen police officers lauded by Gov. Ron DeSantis for moving to central Florida from New York City to escape what the governor described as low morale and a lack of support from Democratic politicians there.
The new hires include one previously fired as a Walmart Inc. security guard, one with only three years of experience who demanded more than double his salary and others with mysterious gaps in their resumes. One said he mistakenly checked a box on his employment application indicating he illegally used marijuana recently – then said he actually never did. Two failed to disclose on their Lakeland applications they had been disciplined over minor matters by the NYPD.
Another worked on the NYPD's notorious anti-crime units. Those officers worked as plainclothes officers in unmarked cars who targeted violent crime with car stops and frisks in minority neighborhoods and were regularly involved in controversial shootings of civilians. The police commissioner there disbanded the teams and reassigned those officers last year after high profile incidents.
In one incident, that newly hired officer in Lakeland was among eight NYPD plainclothes officers accused in a federal lawsuit of handcuffing and brutally beating a man in January 2015. The city paid $178,000 to settle the case. The man was left with four broken bones in his face, a dislocated shoulder and cuts and bruises – as the city dropped minor marijuana charges against him six weeks after the beating, the lawsuit said.
Details came from court files, disciplinary reports, records of lawsuit settlement payments and the applications submitted to the Lakeland Police Department for the hires, all from the NYPD. There originally were 13 applicants, but one did not complete the transfer process for what police said was a family issue.
DeSantis, Florida's Republican governor, treated the officers to a warm welcome and a promise of $5,000 hiring bonuses. He held a news conference in early September to demonstrate his support for law enforcement officers – and to jab Democrats in New York City he said weren't supporting police. It wasn't clear whether anyone in the governor's office had reviewed or discussed the officers' employment applications or reviewed their backgrounds.
"We're proud in Florida of being a state where people who are in uniform know they're appreciated," he said. "They know they have the support, certainly of the governor and the attorney general, but also our Legislature and the people throughout the state of Florida."
The governor's public criticism of New York City over police morale was another effort to distinguish his policies in Florida against those in cities or states led by progressive politicians, especially on the issue of mandatory COVID-19 vaccines, which are required in New York, California and elsewhere but not Florida. DeSantis tweeted last week that, "We value our first responders in Florida & we will not let heavy-handed mandates force them out of jobs."
The Florida hiring campaign – especially the prospect of $5,000 hiring bonuses that DeSantis has proposed – is also being cited by the police union in New York. It is pushing for higher salaries and better working conditions there, including fighting against what its president called scrutiny and abuse of officers, and to resist vaccine mandates. Florida had paid $1,000 bonuses to law enforcement officers, firefighters and other first responders who worked during the pandemic.
"When I was there, I realized very quickly the job was not as I expected," said Matthew Spoto, who worked in the NYPD for about two years and was prompted by DeSantis to talk about his experiences in the Bronx at the press conference. On his employment application, Spoto told Lakeland police he wanted to move closer to family in Florida.
Lakeland is between Tampa and Orlando along Interstate 4 in central Florida, in reliably conservative Polk County.
All the newly hired officers in Lakeland said they had never been arrested, much less convicted of any crimes, and never been counseled or disciplined for harassment, bullying or intimidation. On its employment applications, the city did not ask them about civil lawsuits settled out of court and asked only whether any had been judged in civil court over "intentional wrongful conduct." All said they would be willing to take someone's life, if necessary, as part of their job as a police officer.
Some of them included intriguing details about their past work or lives. The Lakeland Police Department declined to allow a reporter to interview any of its new recruits from the NYPD.
On his employment application, Teddy Cuello said he was fired as an asset protection associate from Walmart in Islandia, New York, in July 2016 – making $2,000 a month – after nearly two years in that job. He said Walmart told him he violated company policy when he walked into the store's parking lot to meet a police officer and follow a shoplifter who was later arrested. "I could not step foot off the curb to apprehend someone," he wrote in his explanation.
Cuello went to work full time for the NYPD three months later, making $38,400.
NYPD files showed Cuello's supervisors talked to him in February 2018 after officials found a controlled substance – presumably from a case – in his police cruiser. The disciplinary record was included in files the Brooklyn district attorney turned over earlier this year to reveal information it said could show "bad act, bias or credibility concerns of a police witness."
On his Lakeland application, Cuello was prompted to answer yes or no whether he had ever been disciplined "in any way" by a previous employer. He answered "N/A."
Jamie Smith said he had worked just over three years for the NYPD in the 77th Precinct in Crown Heights in Brooklyn, making $24,576 after earning his bachelor's degree from the John Jay College of Criminal Justice. He told Lakeland he wanted to be paid $64,000 – a 160 percent increase in his salary. He listed no other previous employment.
Hector Lopez Jr. also wanted a big raise. He told Lakeland he had worked at the NYPD in the Bronx since July 2015 and was making $58,800. For his new job in Lakeland, he asked for at least $89,000, a 51 percent raise. The work history Lopez provided said he graduated from community college in May 2012 but never indicated what jobs he held, if any, between 2012 and 2015.
Smith and Lopez might be disappointed financially: Lakeland pays officers in training $47,587, spokeswoman Robin Tillett said. Once they become certified to work in Florida, an officer position starts at $53,727, she said.
"You're in this profession, you're not necessarily going to be wealthy," DeSantis said, adding that bonuses Florida previously paid to officers were important symbolic gestures of support.
Mohamed Shaw, who said he worked for the NYPD since July 2017 in Brooklyn, marked "yes" on his application to a question asking whether he had illegally used, experimented or otherwise possessed marijuana or derivatives within the past two years. Tillett, the police spokeswoman, said that was a mistake and Shaw intended to say no. She said that was verified by background investigators and a standard polygraph test.
Shaw was disciplined by the NYPD in November 2018 for interfering with a citizen trying to record police during an incident in Brooklyn, according to the records released by the district attorney in Brooklyn earlier this year. He said on his Lakeland application that he had never been disciplined on the job.
Shaw, who said he previously worked as a school security officer and a UPS delivery driver in New York, said he was leaving the NYPD for a better quality of life. He asked for a $6,000 raise in Lakeland.
Raymundo A. Fermin was one of the most experienced NYPD officers to move to Florida with the group. He said he had been an officer for more than 12 years and worked in the city's anti-crime units as a plainclothes officer targeting gun violence and drug sales until they were shut down. He said he was making $96,000 in New York but would accept $75,000 in Florida.
Those anti-crime units were so controversial in New York that the commissioner disbanded them in June 2020. Tillett said Fermin was never involved in shootings while on the anti-crime unit. She said a civilian complaint review board dismissed the only complaint filed against him.
In the 2015 lawsuit against Fermin and other officers, Vito Amalfitano, now 31, of New York said he was waiting one evening outside an apartment for his child's mother when a construction van full of plainclothes officers, including Fermin, pulled up and chased him. There had been at least three shootings nearby in previous weeks, and the neighborhood was on edge.
Amalfitano, who did not return phone messages over several days, said in the lawsuit the officers caught him outside a second-floor apartment and began punching him. One officer put him in a headlock while others continued to beat him, he said. He said he didn't know they were police officers until they handcuffed him, as they continued hitting him and sprayed him with a chemical irritant. He said his 2-year-old son and her mother witnessed the attack.
Amalfitano said he was falsely arrested that night and accused of discarding two small bags of marijuana recovered nearby, but within six weeks all charges against him were dropped. One officer said Amalfitano had twisted and refused to put his hands behind his back, threw his arms around and pushed and shoved, making it difficult to handcuff him – which Amalfitano disputed.
Fermin also was among a group of at least six NYPD officers sued in federal court in 2016 by four people who accused them of violating their civil rights, according to court records.
In that case, after an armed intruder came into an apartment, one resident called 911. Fermin and the others arrived looking for the gunman, who fled through a bedroom window. The lawsuit said Fermin and the others held the residents for six hours at a police precinct – effectively detaining them and seizing the apartment – while police took hours to apply for a search warrant to look through the apartment.
Lawyers in the case called Fermin and the other officers "unfit, ill-tempered" and said the city failed to train and supervise police in the standards of arrest and seizure without a warrant. None of the four apartment residents were charged with any crime, and the city settled the case in June 2018 for $42,500.
Tillett said Lakeland's background investigators checked further into the gaps in employment histories on some of the new applications, which she described as only the first step in the hiring process. She said they found no problems to prevent Lakeland from hiring them all.
The officers' backgrounds were reviewed because DeSantis sought to use their hiring for political purposes. Their applications were obtained and reviewed under Florida's public records law.
There was no evidence the governor played a role directly luring the officers to Florida beyond congratulating them afterward in his news conference. No one in the governor's office exchanged emails with the Lakeland Police Department in the weeks ahead of the announcement, according to its response to another public records request.
The $5,000 signing bonuses proposed by DeSantis are part of a new initiative to recruit and retain law enforcement officers in Florida, but state lawmakers would have to pass the measure during the legislative session that begins in January. If approved, the signing bonuses would be part of the state budget for the next fiscal year.
The governor called it "an open invitation for folks in other states to look to Florida as a place where they can excel professionally and live in a great community."
Another proposal would let out-of-state officers take Florida's certification exam for free and would cover the cost of any similar training programs for relocating officers up to $1,000 each.
---
About Sharyl Attkisson
Sharyl Attkisson is a nonpartisan investigative journalist whose work has received more than a dozen Emmy nominations. She is recipient of five Emmy Awards, including for investigative reporting; the Edward R. Murrow Award for Investigative Reporting; and numerous nominations and awards from Investigative Reporters and Editors (IRE), Loeb, and others. Her recognized work includes exposes on Red Cross fraud, the vaccine-autism link and other pharmaceutical industry scandals, the Bush Administration bank bail-out, Firestone tires, the Fast and Furious "gunwalker" case, lobbying in Washington DC, waste of taxpayer money, charity fraud, and an undercover investigation into Republican fundraising.
Attkisson is author of three bestsellers: Stonewalled, Slanted and The Smear; and the college textbook Writing Right for Broadcast and Internet News. She has served on the journalism advisory councils at the University of Florida and Diablo Valley College. She has worked in local news and at the national news level at CNN, CBS and PBS (where she hosted a medical newsmagazine "HealthWeek"). She currently is host and managing editor of the nonpartisan Sunday TV News program "Full Measure." Attkisson has written for many publications including The Hill, Real Clear Politics, Newsweek and Epoch Times. She has sponsored Freedom of Information conferences and donated extensively to good journalism causes. Her speeches and videos on journalism topics have garnered millions of views online.