We expect to announce winner(s) of the Investigative and Original News (ION) onreporting awards next week. Stay tuned!
More information below:
https://sharylattkisson.com/ion-awards/
Update: 2022 Call for Entries for Inaugural ION Awards for Professional Journalists. $3,000 cash prize.
https://sharylattkisson.com/2022/04/call-for-entries-the-sharyl-attkisson-ion-awards-for-investigative-original-or-off-narrative-news/
---
The inaugural student ION Award winners were announced May 2, 2022 at the University of Florida.
Read more about the winners here:
https://sharylattkisson.com/2022/05/winners-announced-for-first-sharyl-attkisson-awards-for-investigative-and-original-news-ion-student-reporting/
List of ION Award Winners
2022 Student ION Awards at the University of Florida
First Place ($3,500 cash prize): Tristan Wood for his series on college professors at Florida State University found guilty of sexual misconduct with students. Part 1. Part 2.
Honorable Mention ($1,500 cash prize): Elise Elder for her report: "Former NYPD officers in Florida heralded by DeSantis include Surprises." Read here.
---
The first ION award for investigative or original reporting was established in fall of 2021 at Sharyl Attkisson's Alma Mater: The University of Florida (UF). The awards will be given in Spring 2022 semester.
Attkisson established a second cash prize in 2022 at Diablo Valley College in the San Francisco area in partnership with Project Censored and Mickey Huff.
Attkisson intends to establish a similar award for professional journalists in the near future to encourage and rewards off-narrative, independent and original news reporting.
The UF announcement is below:
Sharyl Attkisson Establishes Investigative Journalism Award for UF Students
Award-winning journalist and CJC alumna Sharyl Attkisson, B.S. Telecommunication 1982 and Hall of Fame 1999, has donated funds to establish the Sharyl Attkisson Investigative and Original News Prize, intended to encourage fresh, innovative and open-minded approaches to independent reporting on important public policy issues at the university, city, county, state or national levels.
A first-place prize of $3,500 and an honorable mention prize of $1,500 will be awarded for reporting that uncovers facts and illuminates issues not previously known or rarely discussed at the time of publication. The work must have been produced and published in either a student, university or professional publication during the 2021-22 academic year. The contest is open to all UF students enrolled during that year.
The contest entry period will begin in March 2022.
For 30 years, Attkisson was a correspondent and anchor at CBS News, PBS, CNN and in local news. She is a five-time Emmy Award winner, and recipient of the Edward R. Murrow Award for investigative reporting. Attkisson is a NYT bestselling author and is managing editor of the national Sunday TV show, "Full Measure with Sharyl Attkisson."
https://www.jou.ufl.edu/2021/09/28/sharyl-attkisson-establishes-investigative-journalism-award-for-uf-students/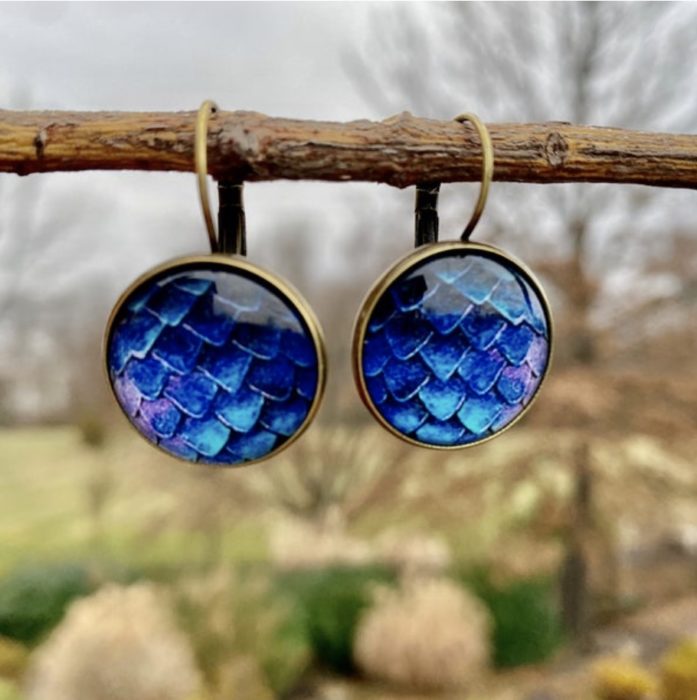 The Lemonade Mermaid Store
Unique gifts for Land or Sea Mermaids, Mer-pets and Little Mermaids!
Left: Our signature Blue Fins Earrings