The following is an excerpt from Gallup News.
Americans remain largely opposed to overturning Roe v. Wade, as a steady 58% majority believe that the landmark 1973 Supreme Court ruling that recognized abortion as a constitutional right should stand, while 35% want it to be reversed.
These sentiments are essentially unchanged since 2019.
Dating back to 1989, support for reversing the decision has averaged 32%, while opposition has averaged 59%.
The latest findings are from a May 2-22 Gallup poll, conducted almost entirely after a draft Supreme Court opinion that would overturn Roe v. Wade was leaked to the press.
A second, more descriptive question was included in the poll for the first time, in order to be more explicit about what overturning Roe v. Wade would mean for U.S. abortion policy.
The question states that if the ruling were to be overturned, it would mean abortion rights are not protected by the Constitution and "each state could set its own laws to allow, restrict or ban abortions."
More than six in 10 Americans, 63%, think overturning Roe and allowing states to establish their own abortion policies would be a "bad thing," while 32% say it would be a "good thing."
Partisans' opinions are sharply polarized on the issue, with 80% of Democrats, 62% of independents and 31% of Republicans saying they do not want Roe v. Wade overturned.
In contrast, 58% of Republicans, 34% of independents and 15% of Democrats want it reversed.
Continue reading article here.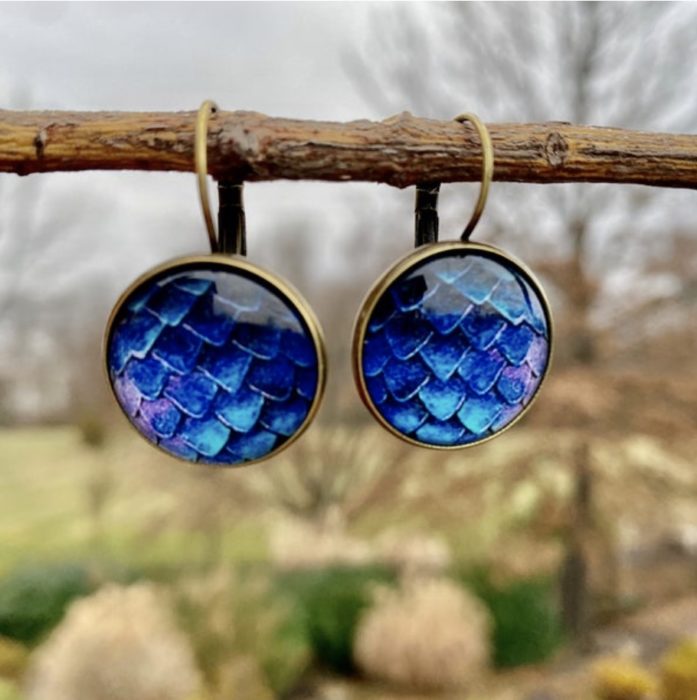 The Lemonade Mermaid Store
Unique gifts for Land or Sea Mermaids, Mer-pets and Little Mermaids!
Left: Our signature Blue Fins Earrings