An overwhelming 97% percent of respondents said that the "Me Too" social movement went too far with its activism against sexual abuse and sexual harassment.
Two percent (2%) said the movement was "about right. Another 2% said, it "needed to go further."
That's according to our latest unscientific poll of 992 people at SharylAttkisson.com.
#MeToo is described as a social movement against sexual abuse, sexual harassment, and 'rape culture,' in which women publicize their experiences of sexual abuse or sexual harassment.
The phrase "Me Too" was coined on social media initially in 2006, on Myspace, by sexual assault survivor and activist Tarana Burke.
Following the exposure of numerous sexual-abuse allegations against Harvey Weinstein in October 2017, the movement began to spread virally as a hashtag on social media.
A number of high-profile posts and responses from American celebrities including Alyssa Milano, Gwyneth Paltrow, Ashley Judd and Uma Thurman, among others, soon followed.
Widespread media coverage and discussion of sexual harassment, especially in Hollywood, led to the termination of several high-profile men in the entertainment industry and politics.
However, there have also been a rash of unsubstantiated and/or false allegations, including those against then-Supreme Court nominee Brett Kavanaugh. Authorities concluded that several witnesses lied under oath in making outlandish accusations against Kavanaugh. However, those people were not prosecuted. Another high profile incidence of false accusations surrounds the claims made against Johnny Depp by his ex-wife Amber Heard. A jury recently found Heard's claims were false and Depp won a defamation lawsuit against Heard.
Critics of the #MeToo movement also say that women are trying to bypass the court system by appealing directly to the public to seek out justice or even make false claims. The public often rushes to judgement usually in favor of the woman, creating a mob-like witch hunt against the accused.
Full results are below. Be sure to answer the newest poll at SharylAttkisson.com. Look for the black box on the right sidebar on your computer or scroll way down on your mobile device.
Poll Question: "Me Too"...
97% Went too far
2% Was about right
2% Needs to go further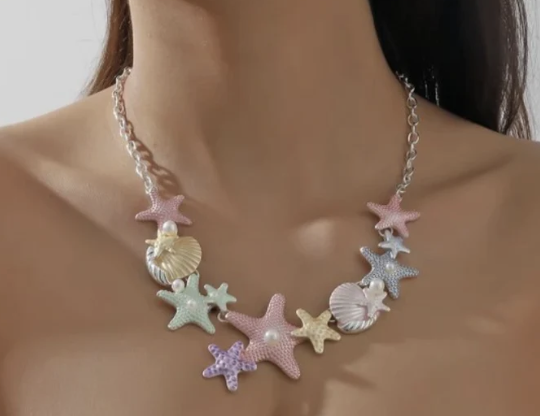 The Lemonade Mermaid Store
Unique gifts for Land or Sea Mermaids, Mer-pets and Little Mermaids!
Left: Pastel Beach Necklace $16