The following is an excerpt from MedPage Today.
At 13 years old, Alena Analeigh Wicker is on her way to medical school.
Wicker, who lives just outside of Forth Worth, Texas, learned in May that she had been accepted into the University of Alabama at Birmingham Heersink School of Medicine for 2024 through the Burroughs Wellcome Scholars Early Assurance Program, the Washington Post reported this week.
The child prodigy is more than 10 years younger than the average incoming medical student, the Post noted. And she is the youngest Black person to ever get accepted into a medical school in the U.S., KPNX-TV reported.
"I'm still a normal 13-year-old," Wicker, who recently began using her middle name, Analeigh, as her surname, told the Post. "I just have extremely good time management skills and I'm very disciplined."
She is currently a student at both Arizona State University and Oakwood University in Huntsville, Alabama, and is simultaneously earning two separate undergraduate degrees in biological sciences, the Post reported. She takes most of her classes online, but also spends time on campus completing labs.
"What I want from healthcare is to really show these underrepresented communities that we can help, that we can find cures for these viruses," she added.
Wicker's current timeline means that she'll become a doctor at 18, and she hopes to encourage her peers to follow in her footsteps.
Read full article here.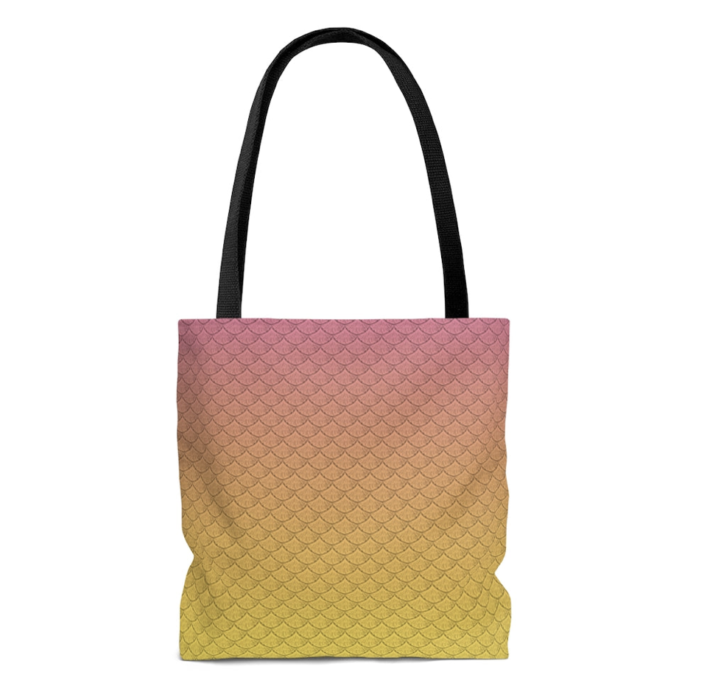 The Lemonade Mermaid Store
Unique gifts for Land or Sea Mermaids, Mer-pets and Little Mermaids!
Left: Our signature Fish Scales design tote bag in Citrus