The following is an excerpt from Just The News.
In its early years, the Manhattan Institute produced "the Bible of the Reagan administration" and exposed New Yorkers to economic research on how government policies impede black progress.
The 45-year-old think tank jumped into the culture wars in recent years by challenging progressive narratives on policing and publishing whistleblower documents on anti-racism and critical race theory influence in K-12 schools, bureaucracies and corporate America.
Now it's taking on a new mantle: haven for scholars who endured arguably pre-textual university investigations for their research and viewpoints.
Constitutional law scholar Ilya Shapiro publicly quit the Georgetown University Law School and joined the Manhattan Institute days after the former ended its four-month investigation of his tweet criticizing President Biden's limitation of candidates for a Supreme Court vacancy to black women.
The law school concluded he wasn't bound by Georgetown's discriminatory harassment policy by tweeting before he was an employee. Shapiro concluded the terms of his reinstatement all but guaranteed he would face future investigations whenever students felt offended.
The institute said Shapiro was in "the ranks of scholars leaving academic institutions where free speech is increasingly under attack" when it announced he would lead its constitutional studies.
"At Manhattan Institute, I can speak my mind without looking over my shoulder at what the thought police might say," Shapiro told Just the News Tuesday from his Italian vacation.
The think tank made a similarly momentous but lower-profile hire a week before Shapiro: Roland Fryer, whose honors include the MacArthur "Genius" fellowship and the John Bates Clark Medal for best economist under 40.
The youngest black scholar to earn tenure at Harvard made his Manhattan Institute debut with a Wall Street Journal op-ed that promoted financial incentives for students to recover COVID-19 learning loss, citing his randomized experiments in several heavily black school systems in the late 2000s.
Fryer said he was "filled with joy" to continue producing "cutting-edge analyses and recommendations that elevate the quality of life for struggling communities in urban environments across the country."
Fryer's 2016 research finding no racial bias in officer-involved shootings, featured in The New York Times, first suggested he might become targeted for investigation.

Harvard suspended Fryer for two years and permanently shuttered his education research lab following a #MeToo-era sexual misconduct investigation prompted by his research assistant, who reportedly was on the verge of getting fired for poor performance. Harvard also cited white subordinates purportedly offended by Fryer's jokes.
While suspended he published research finding disproportionate crime spikes in black communities when police pull back in the wake of viral videos.
Documentarian Rob Montz, who has profiled Brown and Yale for a series on illiberalism in the Ivy League, concluded Fryer was the victim of an "ideological purge" in a short film released this spring, "Harvard Canceled its Best Black Professor. Why?" (Continued)
Read full article here.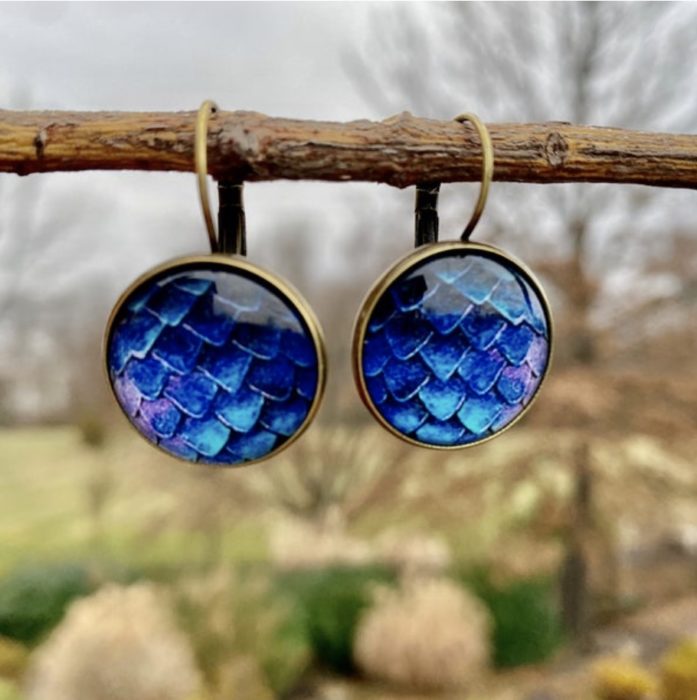 The Lemonade Mermaid Store
Unique gifts for Land or Sea Mermaids, Mer-pets and Little Mermaids!
Left: Our signature Blue Fins Earrings