Over the past six months, US drivers have seen a dramatic increase in prices at the gas pumps, and the overwhelming majority expect those prices to continue rising.
That's according to Rasmussen Reports.
The report shows that 89% of American adults said they are paying more for a gallon of gas today compared to six months ago. Seventy-eight (78%) say they think it's likely the prices will continue to climb over the next six months, including 59% who say they think it's "very likely" they will be paying even more for a gallon of gas in six months than they are today.
Majorities of every political category – 93% of Republicans, 67% of Democrats, and 77% of those unaffiliated with either major party – say they believe gas prices are likely to continue rising in the six months.
However, significantly fewer Democrats (38%) than Republicans (79%) or unaffiliated (61%) say it is "very likely" they will be paying more for gasoline six months from now.
The survey also shows that Americans under 40 are less likely than the older age groups to have noticed higher gasoline prices; whereas more than 60% of older Americans said it's "very likely" they will be paying more for gas six months from now.
Men under 40 are least likely to expect higher gas prices in six months.
According to the U.S. Energy Information Administration, the retail price of a gallon of gasoline has increased nearly $1.60 since January, rising from $3.28 to $4.87. Although it has declined from its mid-June peak of $5.01, the price of gasoline at the time of the survey was $2.76 more per gallon than it was on Election Day 2020.
To see survey question wording, click here.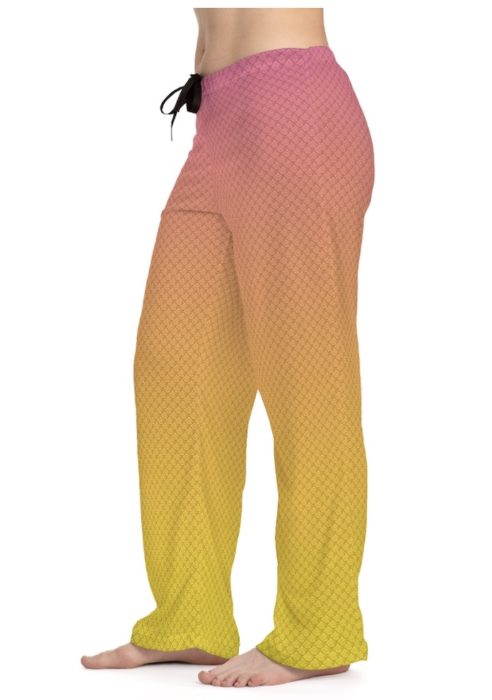 The Lemonade Mermaid Store
Unique gifts for Land or Sea Mermaids, Mer-pets and Little Mermaids!
Left: Our signature Fish Scales design PJ Pants in Citrus