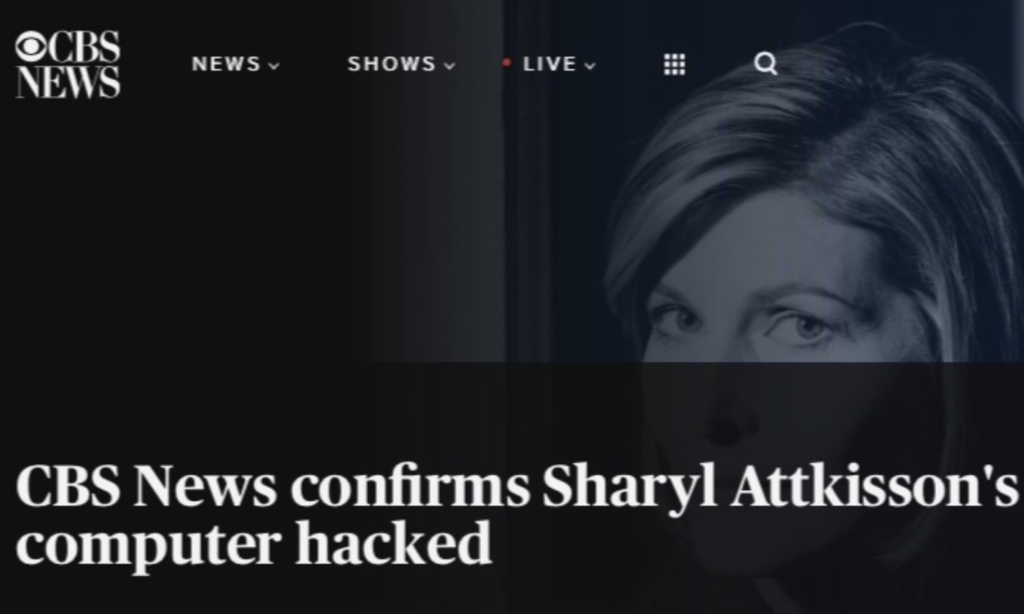 The following is an update and news analysis by Sharyl Attkisson involving her lawsuit over the government's computer intrusions.
With cautious optimism, we are now scheduling our first depositions in the computer intrusion case. We expect some to fight the subpoenas. However, we feel confident we will get to question some important figures.
Recall that our airtight forensic proof is not, in of itself, enough to move forward with a case. I once thought that since we had the forensic proof, it was 'Game Over': The government would have to admit, apologize, and promise to root out the criminals.
Read more about Attkisson v. DOJ and FBI here.
I have since learned that the government will *never* admit to anything, and will defend the guilty criminals at all costs; and that for us to even get the forensic proof before a jury, we have to provide (in advance) the names of those directly responsible— no easy task since those who know the names are covering up the evidence and information.
With continued momentum, we will be conducting depositions in August and then moving forward to trial.
I have already won a clerk's default against one defendant. I believe it's the first win ever by a US journalist in a case of government spying. The final judgement will have to be entered by the judge at the end of the whole case. I don't know if the victory that's already been had will get the attention commensurate with its significance, but each step forward, I believe, makes it a little bit harder for the same players to continue illegal spying on other journalists and US citizens.
Support independent journalism. Donate to SharylAttkisson.com by clicking here.