It is a disturbing and unjournalistic practice: Assuming racism or "hate" involving crimes committed against a victim who is or was part of a minority group (but never making the assumption when crimes are committed against whites).
The most recent high-profile case is the sad group of murders of four Muslim men in Albuquerque, NM over a nine month period.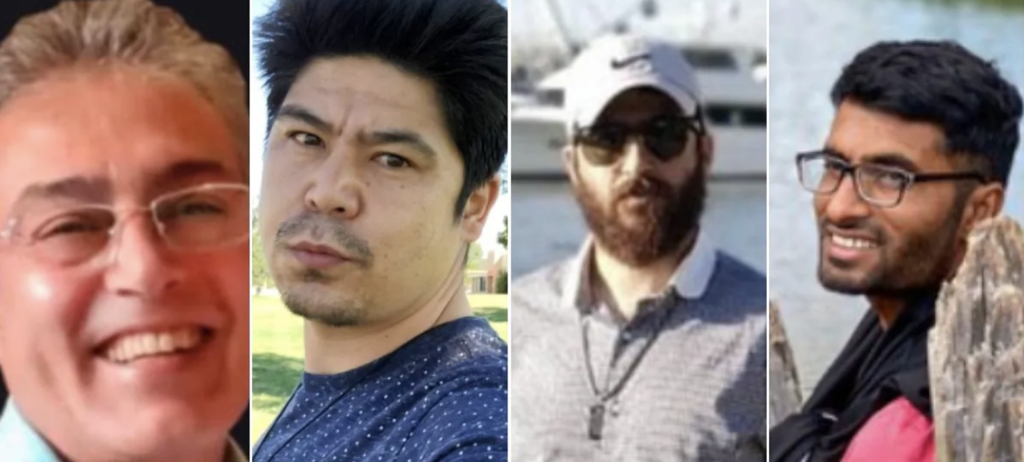 There was no indication or evidence that the killings involved what the government considers "hate" (to constitute "hate crimes"), or that they were committed because the victims were Muslim. Yet that didn't stop the assumptions.
Many in the news media joined political advocates and analysts in the unfounded conclusion, without evidence, that the murders were "anti-Muslim hate crimes." President Biden stoked the racist sentiment tweeting: "These hateful attacks have no place in America," that he was "angered and saddened" by the killings, and that his administration "stands strongly with the Muslim community."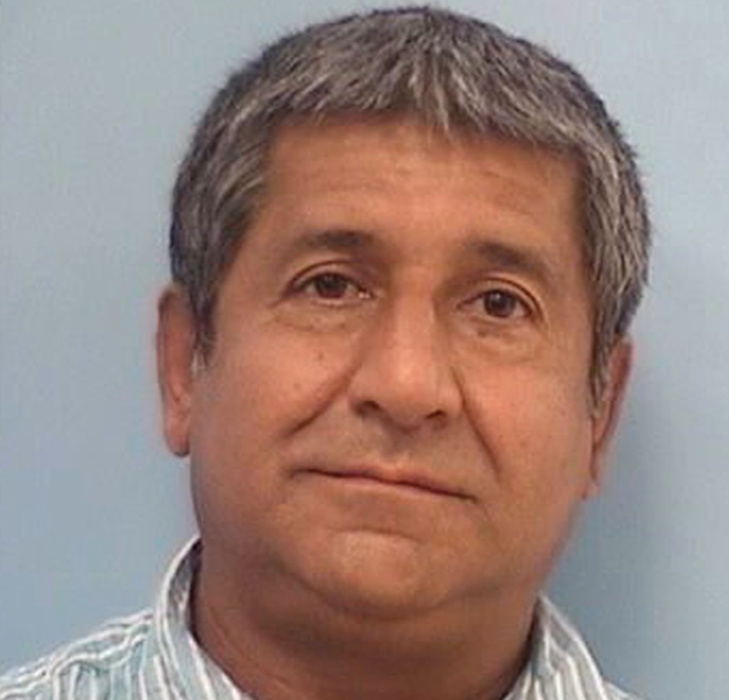 Then came word that the 'primary suspect' arrested for the crime, 51-year-old Muhammad Syed, is also a Muslim, that he attended the same mosque as the victims, and the crimes were allegedly committed over inter-personal conflicts. Syed is reported to be a foreigner from Afghanistan. He reportedly has denied involvement in the crimes.
Considering the long and tortured history of high-profile cases where reporting jumped to conclusions but was wrong, journalists should be especially careful to follow what used to be the common practice of not making firm conclusions before the full facts are known.
Examples include:
The Obama Justice Dept. ruled that black suspect Michael Brown did not have his hands up ("Hands up, Don't shoot") in 2014 when police officer Darren Wilson shot him in self defense.
The Washington Post settled a $250 million defamation lawsuit with Nick Sandmann after the paper and many in the media falsely reported that he was an aggressor in a confrontation with a Native American in Washington DC.
The FBI wrongly accused and the media defamed Richard Jewell in the Atlanta Olympic bombings.
The media and US government defamed Wen Ho Lee, falsely calling him a Chinese spy.
Scientist Steven Hatfill won millions from the government after the FBI and media wrongly accused him in anthrax attacks.
Jussie Smollett was convicted after making false, racist claims that he was attacked and noosed by white Trump supporters.
An FBI lawyer doctored evidence in a wiretap against Trump associate Carter Page, who was falsely portrayed in the media as a Russian spy.
Kyle Rittenhouse was accused of wrongful shootings of his attackers during a riot, and was widely convicted in the media, but was acquitted in a court of law after a jury said he acted in self defense.
Rolling Stone defamed University of Virginia frat brothers who were falsely accused of sexual abuse.
A week before Trump was elected, Hopewell Missionary Baptist Church in Mississippi was torched and the words "Vote Trump" found painted on the outside. The mayor condemned the incident as a hate crime and stated it was "an attack on the black church and the black community." However, police later arrested a black church member for the arson. They say the man staged the fire to look like an attack by Trump supporters. Even today, some of the corrected news reports retain headlines seeming to blame Trump.
The day after Trump was elected, there was an incident at Elon University in North Carolina that made national news. Hispanic students found a "hateful note" written on a classroom whiteboard reading, "Bye Bye Latinos." After the story made news, it was learned that the message was written by "a Latino student who was upset about the results of the election."
Also the day after Trump was elected, a gay man, reportedly a filmmaker, claimed that homophobic Trump supporters smashed his face with a bottle outside a bar in Santa Monica, Calif. A bloody photo was posted on Twitter, and he was said to have been treated at a local hospital. Police investigated the media reports. They said no complaint was ever filed, there was no evidence of a crime, and a check of local hospitals showed no victim in such an incident.
The week after Trump's election, a Muslim student at the University of Louisiana, Lafayette, claimed Trump supporters pulled off her head covering, and assaulted and robbed her. She later admitted fabricating the story.
A month after Trump's election, a Muslim-American woman claimed Trump supporters tried to steal her headwear and harassed her on the New York City subway. She ultimately was arrested after confessing she made up the whole story.
On June 28, 2018, after a newsroom shooting, a newspaper reporter falsely tweeted that the shooter "dropped his [Trump Make America Great Again] hat on newsroom floor before opening fire."
It is certainly acceptable for journalists to note theories of a crime, including those that activists are invoking, but it is not acceptable for journalists to tacitly endorse such assumptions and theories prematurely.
As of this publication, President Biden as not corrected the record publicly to acknowledge the apparently mistaken, and racist assumption regarding the Muslim killings. There is no obvious record, when conducting a simple Internet search, showing that analysts or media outlets acknowledged the apparent error in the assumptions, though many of them reported the arrest of the Muslim suspect.
Subsequent articles, after the arrest of the Muslim suspect, had entirely different themes and tones than they did before the suspect was identified. Now, instead of assuming a racist motivation on the part of a killer, there is a plea not to prematurely dig into motivations. "Victim's brother says please stop guessing why," reads one headline.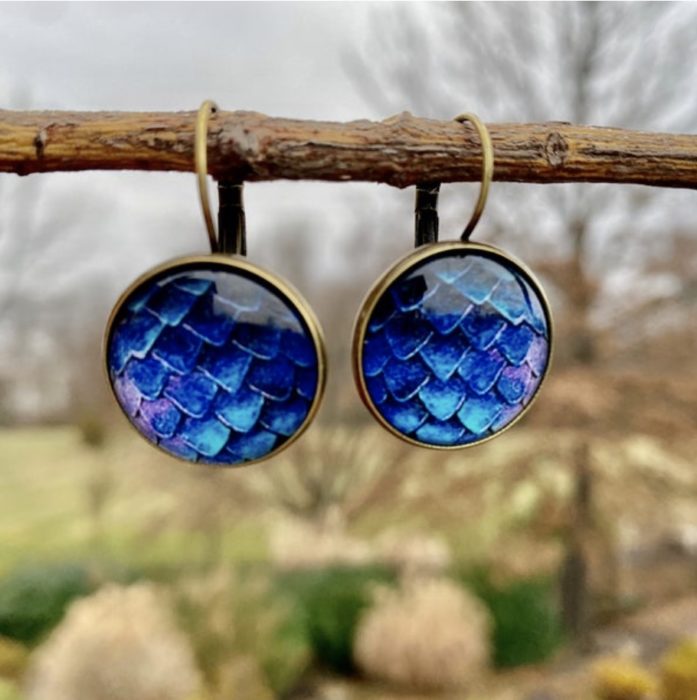 The Lemonade Mermaid Store
Unique gifts for Land or Sea Mermaids, Mer-pets and Little Mermaids!
Left: Our signature Blue Fins Earrings