The following is an excerpt from Just The News.
A key senator says a top FBI official has been moved from his leadership perch in Washington after internal whistleblowers complained he was part of an effort to interfere in politically sensitive investigations, allegations Director Chris Wray now calls "deeply troubling."
Sen. Chuck Grassley (R-Iowa), the top Republican on the Senate Judiciary Committee, told Just the News on Thursday that the FBI alerted him that Assistant Agent in Charge Timothy Thibault had been moved to another unspecified job.
Grassley first released information about Thibault and other officials in a letter last week to Wray that revealed FBI officials closed down one inquiry into President Biden's son by falsely casting evidence of wrongdoing as "disinformation" and opened other inquiries without adequate evidence.
"We have evidence that there was a special agent in charge by the name of Thibault that the FBI should have known had political bias, because you could see it in his social media writings that he did over a long period of time," Grassley explained. "And he's the one that opened an investigation of Trump based upon fuzzy liberal reporting, and maybe even a little bit of fuzzy information from one left-wing nonprofit...
"The same person, when there was credible information of criminality on Hunter Biden, he shut that investigation down and classified it more or less as disinformation."
The FBI press office did not respond Thursday evening to a request for comment on behalf of Thibault.
But during questioning at a Senate Judiciary Committee hearing earlier in the day, Wray appeared to confirm part of Grassley's account by saying that Thibault had been the assistant special agent in charge at the Washington D.C. field office, a prestigious supervisory job, "until recently."
He declined to be more specific, saying he wanted to be careful not to influence ongoing personnel or investigative proceedings. But Wray acknowledged the specificity and nature of the allegations in Grassley's letter had struck an unsettling chord.
"I should say that when I read the letter that describes the kinds of things that you're talking about, I found it deeply troubling," Wray told Louisiana Republican Sen. John Kennedy. (Continued)
Read more here.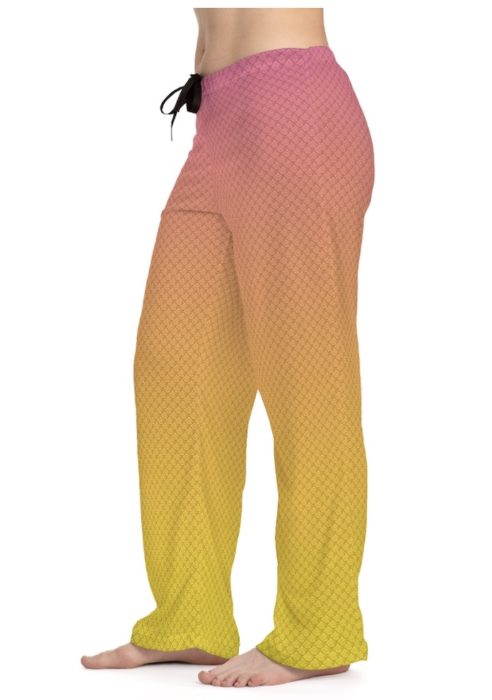 The Lemonade Mermaid Store
Unique gifts for Land or Sea Mermaids, Mer-pets and Little Mermaids!
Left: Our signature Fish Scales design PJ Pants in Citrus