The following is an excerpt from the Associated Press (AP).
President Joe Biden is set to name top officials from the Federal Emergency Management Agency and the Centers for Disease Control and Prevention to serve as the White House coordinators to combat the growing monkeypox outbreak.
The White House said Biden will announce Tuesday that he has tapped Robert Fenton, who helped lead FEMA's mass vaccination effort for Covid-19 as the agency's acting administrator when Biden first took office, as the White House coordinator.
Dr. Demetre Daskalakis of the CDC will be named his deputy. Daskalakis, the director of the agency's HIV prevention division and a national expert on issues affecting the LGBTQ community, previously helped lead New York City's Covid-19 response.
The White House said the pair would coordinate "strategy and operations to combat the current monkeypox outbreak, including equitably increasing the availability of tests, vaccinations and treatments."
The monkeypox virus spreads through prolonged and close skin-to-skin contact, including hugging, cuddling and kissing, as well as sharing bedding, towels and clothing. People getting sick so far have been primarily men who have sex with men.
The U.S. saw its first case of the monkeypox virus confirmed on May 18 and now has over 5,800 confirmed infections.
California on Monday became the second state in three days to declare a public health emergency over monkeypox, following action this weekend by New York, but the Biden administration did not appear to be moving in that direction.
White House press secretary Karine Jean-Pierre said the decision would be up to Health and Human Services Secretary Xavier Becerra.
Read more here.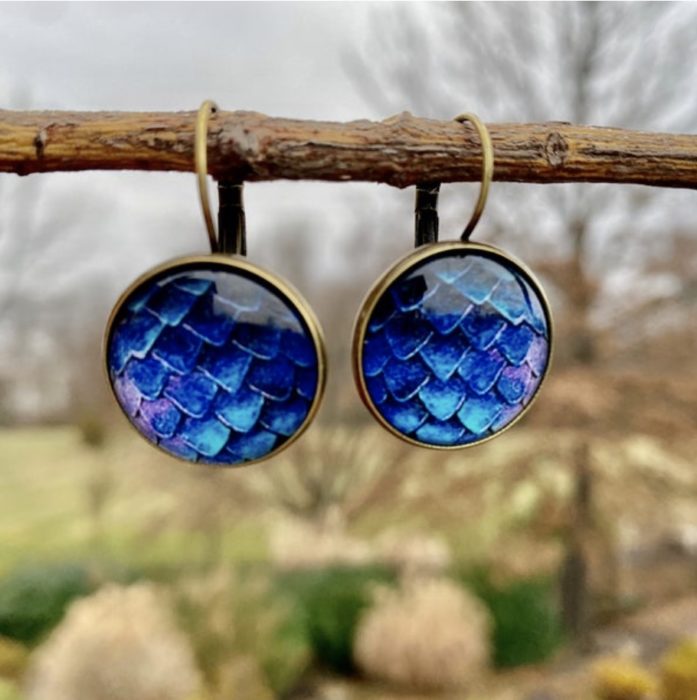 The Lemonade Mermaid Store
Unique gifts for Land or Sea Mermaids, Mer-pets and Little Mermaids!
Left: Our signature Blue Fins Earrings